France won the World Cup.
Anarchy all over France: Riots and looting in several cities after World Cup win
Violent riots broke out after France won the FIFA World Cup. Gangs of multicultural youths Mohammedans began rioting in French cities like Paris, Lyon and Marseille.
There were numerous incidents in other cities including Grenoble, Rouen, Le Havre, Nice, Cannes, Strasbourg and Nantes as anarchy spread throughout France.
It is unclear whether the French police are in control at the moment, but looking at scale of the riots, this seems very unlikely.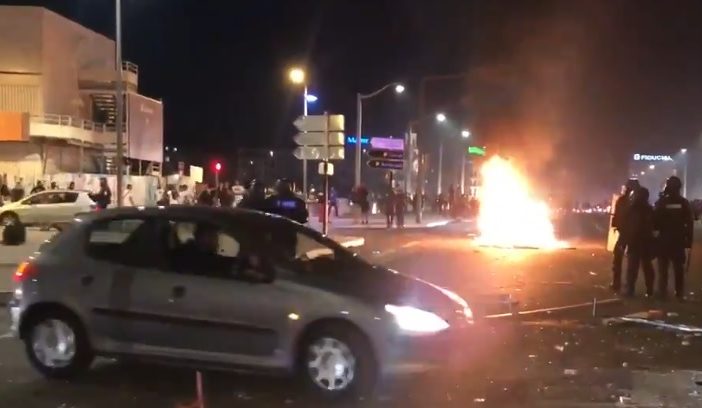 The picture above comes from Paris, where a bar was vandalised and a shop looted. The riots spread from the famous Arc de Triomphe to other parts of the French capital.
...and suddenly, the Moonbats realised that open borders allow African & Mohammedan savages to invade and take over their neighbourhoods. They don't like it at all, but what to do, what to do?
Europe is in Danger:
The embedded Mohammedans are becoming more religious, (more radical) more females are wearing the freedom sack & the men go more frequently to the mosque, where they get their instructions.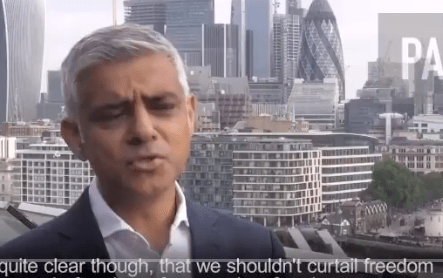 Sadiq Khan on #TrumpBabyBlimp: "We shouldn't curtail freedom of speech – freedom of expression, freedom to protest – simply because it may offend somebody"
That hurts. Coming from a guy who created a multi-million pound online hate crime unit that literally arrests people for hurting Mohammedan feelings.
In other news: