ISLAMIC STATE LEADER AL-BAGHDADI'S SON KILLED IN SYRIA
Virgins?
80% OF U.K. NURSERIES BAN TOY GUNS AND SWORDS
That'll work. 100 per cent.
STUDY: 10 IN 12 RAPISTS IN DENMARK OF MIGRATION BACKGROUND
"Migration background" is code for Mohammedans…
An accountant who'd done a lot of work for Muslim taxi firms in Leeds once told me that weirdly not a single taxi driver ever earned quite enough to pay tax.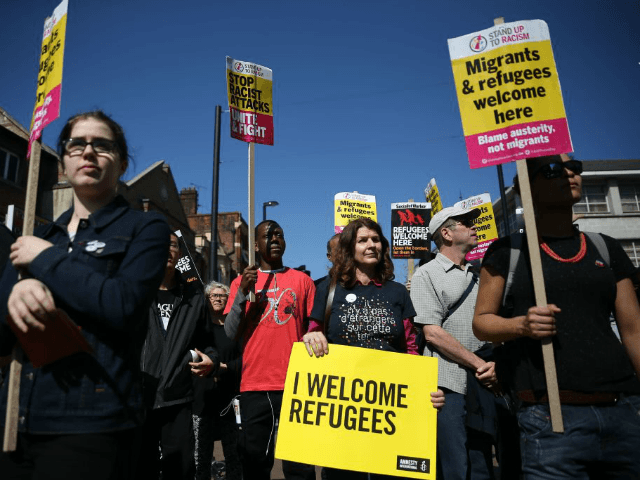 A review of 'highly skilled migrants' applying to live in the UK permanently has revealed that hundreds were caught lying in a "pattern of apparent attempts to abuse the immigration system".
The review was ordered by Sajid Javid after outcry from migration activists was promoted across the whole of the mainstream media, prompting almost 100,000 people to sign a 38 Degrees petition demanding the left-leaning new Home Secretary "stop abusing the national security clause to deport highly skilled migrants".
The story also garnered international attention from globalist media organs like Quartz, whose headline claimed "Britain is using simple tax errors as a reason to deport migrants", and sparked outrage across the Indian press, with one of the country's senior diplomats urging the Home Office stop denying its citizens visas "over minor issues such as past tax adjustments".
But after a review of 281 postal applications denied leave to remain in Britain on character of conduct grounds, which checked migrants' professed earnings against their tax records, immigration minister Caroline Nokes revealed the vast majority were caught trying to cheat the system, reports The Times.
Ninety per cent of the applications examined were found to have inflated their earnings by more than by more than £10,000 so as to gain enough points to stay in the UK, while others were found to have significantly underreported their salaries in order to evade tax, she told MPs.
Writing to Commons home affairs select committee chairman Yvette Cooper, who called for the review to "find out … how many [of the applications were denied on the basis of] trivial mistakes that any one of us could have made", Nokes said that large differences were seen between applicants' HM Revenue & Customs records and what they had claimed to the Home Office.
Many of the migrants had PAYE earnings far lower than the level required so boosted their number of points to stay with claims of pay from self-employment — in the majority of cases altering their HMRC records to match their Home Office applications within a year of submitting the form, according to The Times.
The newspaper reported that, when given the chance to explain the discrepancy in their financial claims, most applicants blamed "accountants' errors".