They should. We all know what happens when Mohammedans invade a country.
There has been a backlash after a thousand Yemenis exploited a visa loophole to apply for refugee status. Many South Koreans are concerned that Muslims will fail to integrate into their society.
An influx of nearly 1,000 Yemeni asylum seekers into the South Korean resort island of Jeju has triggered a fierce backlash against immigration rules that many South Koreans perceive to be lax and dangerous to the well-being of their society.
The concern has grown suddenly with 950 foreign nationals — the majority fleeing conflict-wracked Yemen — applying at the Jeju Immigration Office for legal refugee status after arriving as tourists.
In the whole of last year, only 312 people applied for refugee status on Jeju and local people fear their island is being targeted as an easy way into the East Asian nation.
"It has become really bad in recent weeks and it is all because Jeju introduced a program that enabled people from 186 countries to come here without a tourist visa," said Hank Kim, owner of the Core Travel Agency. "It is meant to promote tourism but these people have realized that it gives them an easy way into the country," he told DW.
Read more: No country for refugees? Japan and South Korea's tough asylum policies
'People are worried'
"And local people here are worried," Kim added. "We have all read about the problems that immigrants have caused in Europe — in Germany and France in particular — and we do not want that to happen here.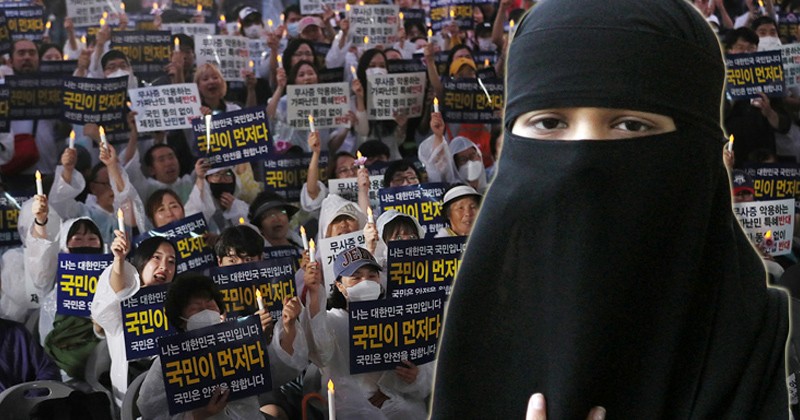 How Jeju Became Haven for Yemeni Refugees
Asylum seekers pit farmers against rest of islanders
By Kang Hyun-kyung
Jeju islanders were thrilled to hear the news in December that the budget airline Air Asia had just begun operating direct flights between the island and Kuala Lumpur, Malaysia, four times a week.
Airfare for return trips is just $200 to $300, depending on dates. To promote the nonstop flights, Air Asia began one-year hot deals for selected passengers where they could travel back and forth if they pay only 79,000 won ($70).
Besides the cheaper airfare, the shortened travel time is another plus; Jeju residents no longer need to transfer at Incheon International Airport to go to Malaysia.
The local government was excited as well in hopes that Jeju would attract more tourists from Southeast Asian countries amid a sudden decrease of Chinese tourists because of the fallout from the Terminal High Altitude Area Defense (THAAD) deployment. The local economy would benefit with an increase of foreign tourists.
Months later, such sweeping optimism has turned into worries.
The scenic southern island, which has long been a hot tourist destination for Koreans as well as foreigners, has experienced a rapid surge of unexpected visitors _ Yemeni refugees.
As of June 21, 486 Yemenis, who escaped from their war-torn country in search of hope and a better life, are staying on the island, seeking asylum.
The island is divided as some farmers are sympathetic about granting refugee status to the asylum seekers amid a sweeping backlash against the Yemeni refugees.
"For the Yemenis, Korea is portrayed as a land of opportunity," said Kim Dae-yong, founder and president of the Jeju Islamic Culture Center. "Word of Korea spread fast among those Yemeni refugees in Southeast Asian countries because Korea is livable and as we recently have seen on this island, asylum seekers are even allowed to work here."
He said neither the Jeju local government nor the immigration office had imagined the island would become a haven for refugees when the local government teamed up with Air Asia last year to offer direct flights between Jeju and Kuala Lumpur…