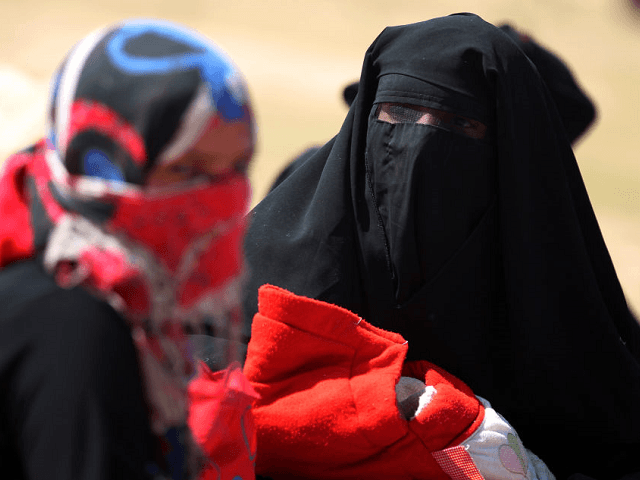 BERLIN (AP) – German authorities say they have arrested a 27-year-old German woman suspected of being part of the Islamic State group's "morality police" in Iraq.
Poland Called Names for Refusing Muslims: 'At Least We're Safe'…
Daniel Pipes:  Poland's 'Muslim Ban'
(Full post below the fold)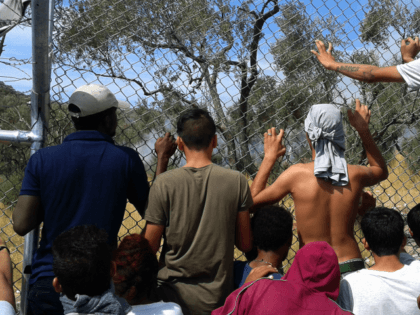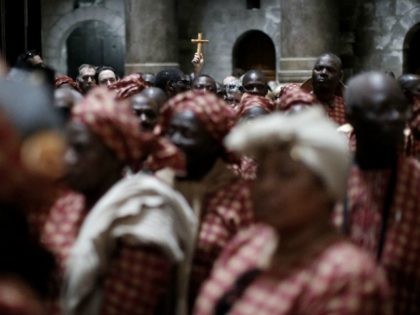 Miyetti Allah: All Land in Nigeria Belongs to Fulani [Muslims]…
The world belongs to allah & his profit. The enemies of allah must be cleansed from the earth….
Which they are….
France Investigates Imam for Inciting Hatred Against Jews…
Seems to be a dangerous lunatic. He also wants to flood the country with Mohammedans….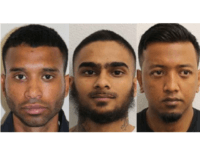 Rouhani: Iran Will 'Bring America to Its Knees'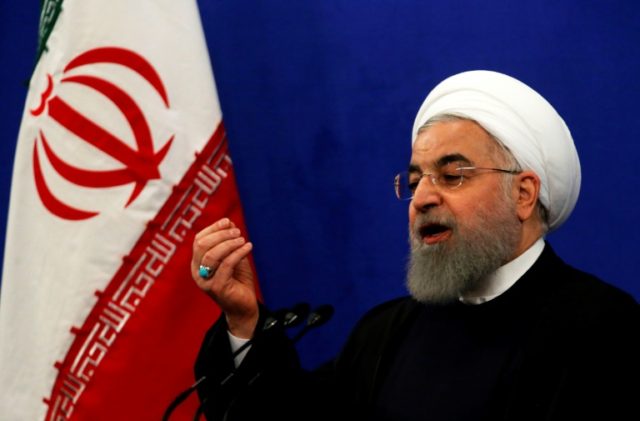 Iranian President Hassan Rouhani, apparently triggered by the pending reimposition of American sanctions on Iran next month and ongoing protests over the nation's depleted economy, went on a tirade against the United States on Wednesday where he saidthe regime would "bring America to its knees" and suggested that half of America's population is "ashamed of their government."
Speaking in an address on state television in Iran, Rouhani said Iranians must stand together to withstand pressure from the United States and "bring America to its knees," according to Reuters. He reportedly added, "We will take problems. We will take pressure. But we will not sacrifice our independence."
Secretary of State Mike Pompeo issued a statement on Wednesday in support of Iranian protesters.
Thousands of Iranians took the streets of Tehran's Grand Bazaar for ongoing protests, which began Sunday, in response to the rial hitting a record low of 90,000 to one U.S. dollar. Protesters chanted, "We don't want the dollar to be at 100,000 rials" and "Strike!" during the uprising, forcing bazaar merchants to close their shops for several days.
Iran's state-run and semi-official ISNA news agency reported that Parliamentary (Majles) speaker Ali Larijani blamed the Rouhani administration for falling short of confronting Iran's deepening economic woes.
Rouhani continues to blame the United States for trying to damage Iran by creating "an economic war."
Rouhani on Wednesday also blamed Israel, which he referred to as "Zionists" and the "American radicals" who were against the Joint Comprehensive Plan of Action (JCPOA), for the 2015 Iran nuclear deal's current tentative status following America's withdrawal from it in May.
"Tolerating JCPOA successes was hard for Zionists, American radicals and enemies of the Iranian nation in the region," Rouhani reportedly said.
Poland's Muslim ban
WARSAW | On being designated prime minister of Poland last December, Mateusz Morawiecki made the extraordinary statement that he and his government want to "transform [the European Union], to re-Christianize it."
Struck by this grand vision of Poland's destiny, and particularly interested in the near-total ban on Muslim migrants (Mr. Morawiecki again: "we will not accept migrants from the Middle East and North Africa in Poland"), I just spent a week in Warsaw to understand why that country differs so sharply from Western Europe and what this implies.
I found a raging debate over the country's civilizationist (usually and inaccurately known as "far-right") party, called Law and Justice (PiS, pronounced peace). More precisely, Poles disagree on: Did PiS foment or respond to anti-Muslim feelings?
PiS critics portray it (like other civilizationist parties) as riding imaginary fears and specious emotions to political power.
Other than the 1683 siege of Vienna, they point to Poles' historic good relations with Muslims, including seven centuries of exemplary ties with the tiny Turkic-speaking body of Muslims living in Poland, the Lipka Tatars; the Polish nobility's romantic notions of their Iranian ("Sarmatian") origin; the Ottoman Empire refusing to recognize the partition of Poland; and PiS itself warmly welcoming Chechen immigrants to Poland in the early 2000s.
In this interpretation, PiS and compliant media raised the specter of violence and other tensions concerning Muslims in Western Europe, scaring sufficient numbers of Poles that it could form the first single-party government of the post-Communist era. Critics argue that PiS demagoguery debases and endangers Polish democracy while undermining the European Union.