Update from extreme left mouthpiece THE AGE:
Far-right mouthpiece Lauren Southern 'hit with hefty police bill'
Organisers of the Canadian's speaking tour are reportedly being charged almost $68,000 for a large police presence at the event, which authorities fear could draw violent protesters.
Victoria. Where police protection is afforded to those who satisfy the states objectives. Everyone else must pay. Anyone who thinks Australia is not in serious danger isn't paying attention.
Auckland mayor sued over "far-right" speaker ban
The mayor of New Zealand's largest city is being sued after banning two contentious Canadian far-right speakers from the city's public venues.
That's a good move. Conservatives should also start suing the media for smearing  patriots who speak out as "far-right" or "contentious", as SBS does in this article.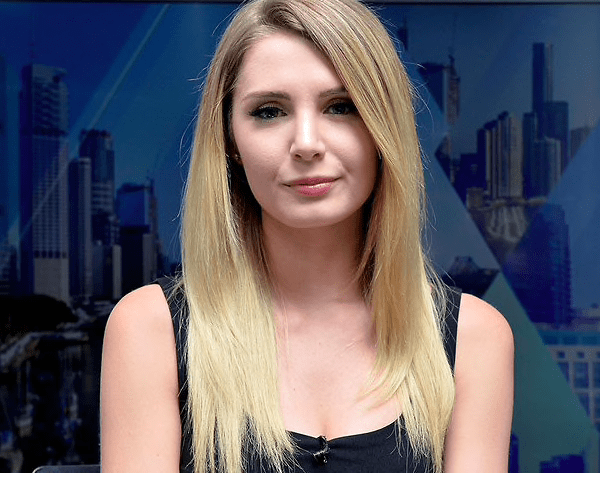 Lauren Southern and Stefan Molyneux were due to speak at a council-owned venue in Auckland next month after a tour of Australia.
Lauren Southern and Stefan Molyneux were due to speak at a council-owned venue in Auckland next month after a tour of Australia, but venue organisers pulled the plug, citing security and safety grounds.
The pair are known for controversial views on feminism, immigration and Islam and Ms Southern was banned from entering the United Kingdom in March.
She was also initially barred from entering Australia but granted access last week, with their first engagement in Melbourne on Friday.
Auckland Mayor Phil Goff – a former cabinet minister and leader of New Zealand's Labour Party – has not been shy about his disapproval for the speakers and said while they were free to talk at a privately owned venue, the council wasn't comfortable hosting them.
"Let me be very clear, the right to free speech does not mean the right to be provided with an Auckland Council platform for that speech," he tweeted.
"Our venues shouldn't be used to stir up ethnic or religious tensions. Views that divide rather than unite are repugnant and I have made my views on this very clear."
That move has prompted heated debate, praise from those wanting the pair banned from the country altogether, and backlash from groups arguing it goes against rights to free speech.
A crowdfunding campaign calling itself the Free Speech Coalition said it raised more than $50,000 within 24 hours and, on Wednesday, announced it had filed legal action against the mayor and the council.
The plaintiffs include two of the group's members and Axiomatic Media, the promoter of the speaking event.
"This action is to ensure that politicians and officials aren't allowed to discriminate against views they dislike when it comes to ratepayer-funded venues, regardless of how broadly 'unacceptable' the views might be," member David Cumin said.
"The mayor is eager for the police to say they can't uphold their duty to keep the peace and protect free speech – a sad contrast with Australia that we never expected."
The action, lodged in the High Court, calls for the council's decision to be overturned saying it breaches New Zealand's Bill of Rights Act.
In Australia, all but one of the venues hosting the speakers are owned by local councils or state governments.