Victoria police have given Canadian alt-right star Lauren Southern a $68,000 bill to protect her Melbourne event from violent protesters. Here's her reply:
(Video doesn't play, click on the link.)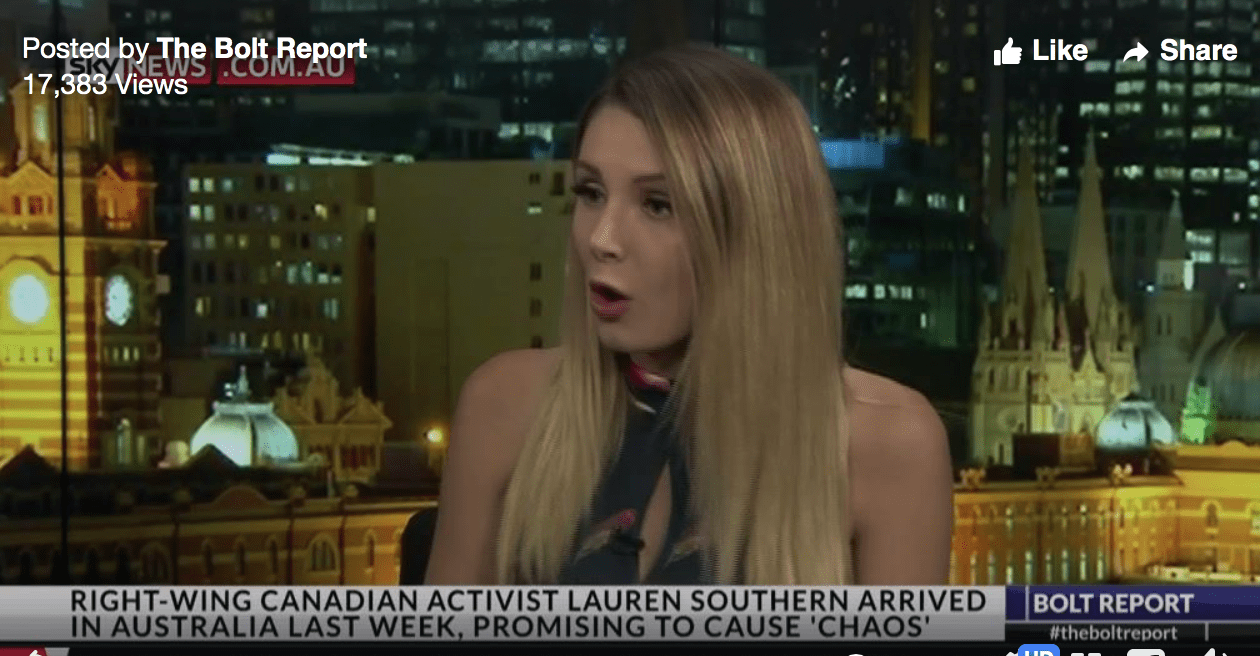 Andrew Bolt:
SCANDAL: POLICE CHARGE SOUTHERN TO SAVE HER FROM THE VIOLENT LEFT
I am calling out Victoria's Police and their masters in the Labor government. Why are you cooperating with violent fascists of the Left to stop conservatives or people of the right from holding meetings? This $68,000 bill to protect Lauren Southern and Stefan Molyneux is a disgrace.
In other news:
"We have conveyed our condemnation of this deliberate attempt to vilify Islam. Such incidents should not go unpunished as they intentionally provoke Muslim community across the world and incite intolerance and violence," he said.
Translation: provoke Mohammedans with cartoons & they will murder you.