…and what are we going to do about it?
Viktor Orbán: The Soros Plan Will Be Stopped by the Next European Parliamentary Election
Thanks to the Gates of Vienna
Below is the full speech given by Hungarian Prime Minister Viktor Orbán at last weekend's Bálványos Summer Open University and Student Camp in Tusnádfürdő in the ethnic Hungarian region of western Romania.
The speech is long — 43 minutes — and parts of it, especially the first half, might seem like "inside baseball" to anyone who does not live in Central Europe. However, I think you'll find the whole speech well worth your attention. Throughout his talk Mr. Orbán intersperses the policy discussion with philosophical asides and cultural analysis. And in the foreign-policy section of the speech — the second half — his explanation of international political currents, especially where they concern Russia, are lucid and shrewd. This is a man who has studied international relations carefully and applied what he has learned.
I recommend listening to (or reading) the whole thing. You'll come away with a better understanding of the political situation in Central Europe.
Many thanks to CrossWare for the translation, and to Vlad Tepes for the subtitling:
Video transcript:
More "Migration Crisis" BS:
One in Four German Citizens Now Has Migrant Background
Frankfurt Becomes First German City Where Natives Are Minority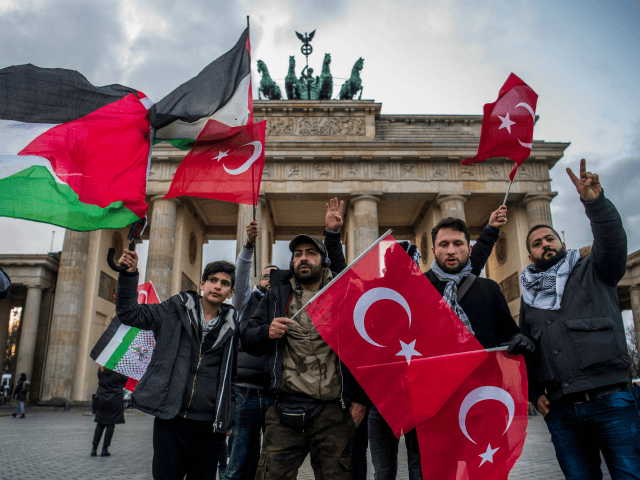 Just under a quarter of 'citizens' of the Bundesrepublik have foreign roots, up 4.4% from last year, the governmental statistics bureau shows.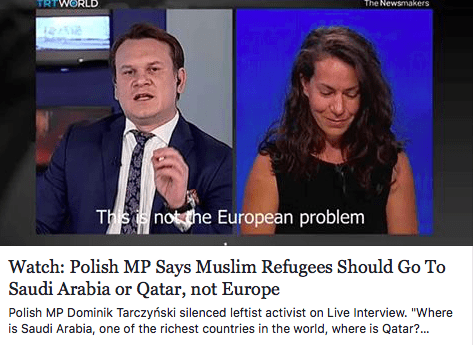 Polish MP Dominik Tarczyński silenced leftist activist on Live Interview.
"Where is Saudi Arabia, one of the richest countries in the world, where is Qatar? Most of the refugees are Muslims which are neighbors to this country, so why you are calling this a European problem?" he asked in response to world's refugee crisis.
Every country has the right to defend itself by closing its borders and deporting illegal immigrants back to where they came from.
The Polish economy can not provide free housing, food, money and welfare benefits to millions of migrants and refugees from all over the Middle East, Asia and Africa.
The same everywhere in the world, where Mohammedans have been allowed to settle behind enemy lines.
Several Islamic organisations in Tunisia and Morocco order Muslims in Spain to join Spanish political parties to gain political…
Islam claims the world and everything in it. We have to reclaim our world back from the grip of the Mohammedans.
The globalists have set out to destroy Europe but they are also eyeing Japan & South Korea ….
Germany:
Just under a quarter of 'citizens' of the Bundesrepublik have foreign roots, up 4.4% from last year, the governmental statistics bureau shows.
The figures released by Destatis yesterday, show that roughly 19.3 million of Germany's population had a migrant background in 2017. The number was a record high, then, it's worse now.
Someone is considered to have a migrant background if they or at least one parent was born without German citizenship. Which means that the ethnic numbers aren't precisely accurate, and that the numbers could be worse, but likewise they could be better.
Germany is approaching a tipping point, and Germans as well as Europeans need to become aware of that.