Germany's Angela Merkel: 'Islam is not the source of terrorism'
"I think, those countries, first and foremost have to give a contribution. Because only in this way we would be able to convince people that it is not Islam that is the source of terrorism. But a falsely understood Islam," she said. …
"I expect from religious authorities of Islam to find strong language in order to delimitate peaceful Islam from terrorism committed in the name of Islam. We, as non-Muslims, cannot do this, it should be done by Islamic clergy and authorities," she added.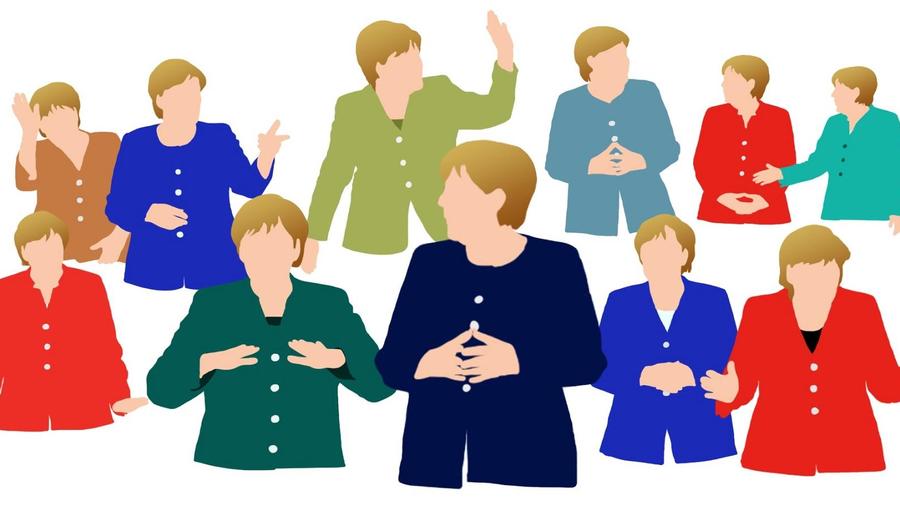 Merkel Must Go!
From the Gates of Vienna
The following video shows an excerpt from the live-stream coverage of a protest during a recent visit to Dresden by Chancellor Angela Merkel. A large crowd of anti-immigration demonstrators — supporters of PEGIDA and AfD — gathered alongside the route to greet Mrs. Merkel with banners and shouted slogans.
Irony of ironies, while all this was going on, a breaking news report appeared on the crawl ribbon at the bottom of the screen about an Afghan with a knife who was terrorizing downtown Dresden (see "The Knife of Peace Comes to Dresden").
Kind of says it all, doesn't it?
Many thanks to MissPiggy for the translation, and to Vlad Tepes for the subtitling:
An Update on the Somali Doctor-Killer in Offenburg
As we reported a couple of days ago, a Somali culture-enricher in Germany entered a doctors office in Offenburg carrying a knife, and without warning stabbed the general practitioner to death.
The report below adds a few details about the case — the most significant one being that the doctor was killed in front of his 10-year-old daughter.
Many thanks to Ava Lon for the translation, and to Vlad Tepes for the subtitling:
Video transcript:
Facebook was a catalyst for anti-migrant violence in Germany, study concludes
Alternative reality manufactured by university 'researchers'. Peer reviewed, of course:
Facebook may have been a catalyst for anti-migrant violence in Germany, according to a new study (file picture)
The study follows German Chancellor Angela Merkel's 2015 decision to open borders to more than a million migrants – many of them refugees from war zones in Iraq, Syria and Afghanistan.
The study, called 'Fanning the Flames of Hate: Social Media and Hate Crime', found that 'anti-refugee hate crimes increase disproportionally in areas with higher Facebook usage during periods of high anti-refugee sentiment online.
In other news:
Melbourne Jewish community shares in a special grant
The Jews, useful idiots for the caliphate:
Minister for Multicultural Affairs Robin Scott announced the projects today, which will be delivered by Jewish and Muslim community organisations to reduce Islamophobia and anti-Semitism.
The Islamic Council of Victoria will receive $26,000 for to establish a capture and reporting platform for incidents of Islamophobia. …