Pure projection. They blame him for everything they're guilty of.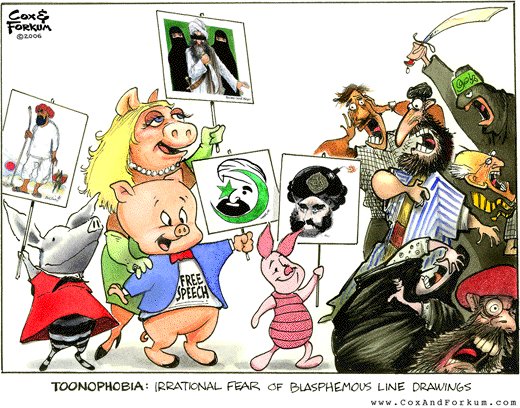 Angry Paki savages have taken to the streets to demonstrate against Geert Wilders' "Draw Mohammed" contest, which will be held in the Dutch parliament next month. The Senate in Pakistan passed a resolution condemning the contest. Meanwhile, the Dutch justice minister said that the videotape made by a Paki threatening Geert Wilders' life was "revolting". The would-be assassin was arrested by Dutch police after he arrived in the Netherlands.
Anti-Islam politician Geert Wilders' plan to hold a Prophet Mohammad cartoon contest has sparked protests in Pakistan.
The Senate of Pakistan has passed a resolution this week to condemn a cartoon contest of the Islamic prophet Mohammed organised by Dutch firebrand and anti-Islamisation campaigner Geert Wilders.
The resolution, which was signed by leaders of Pakistan's political parties, accuses Wilders of "inciting hatred, racial prejudice, unrest, conflict and insecurity in a world that has already seen much bloodshed, racism, extremism, intolerance and Islamophobia", Pakistani English-language newspaper The News International reports.
"The only thing this EU understands is when you start to cut their money."
EUSSR threatens Italy with penalties
Doctor who works in the ER ward at the Umbrian hospital called migrants "n**gers with Nike shoes and full bellies" and said they had scabies because of the "violence they perpetrated".
The local health authority told ANSA it had started disciplinary proceedings against her.  The doctor made her remarks in a Facebook group with some 38,000 doctors on it.  Her profile had been deleted Tuesday morning.
NIGEL Farage said he could not foresee the European Union's project surviving another 10 years amid the growing dissent from member states like Italy and the Visegrad countries.
HUNGARY is gearing up to oppose Emmanuel Macron's "double standards" on EU policy and plans from Brussels to create a "European United States", Victor Orban's spokesman Zoltan Kovacs said.