The Islamic State has released a posthumous video featuring the knifeman  allahuakbaring assassin who carried out a deadly terror attack in Paris on Saturday.
20-year-old Khamzat Asimov, who arrived in France as a refugee from war-torn Chechnya, launched a nine-minute lethal knife rampage through the centre of Paris.
This is the first image to be made public showing Khamzat Asimov, the Islamic State terrorist who launched a knife attack in Paris
Suspect in Paris Knife Attack was convicted of incitement to terrorism previously. Today he killed two people, ISIS then claimed responsibility and the French still won't call him 'Terrorist'.
"You have no choice. If you want to live in dignity, then you return to your religion and fighting your enemy," the Iraqi said, addressing followers in Syria.
"It is not only about carrying weapons, but also … do not accept anything but sharia law and die in order to achieve this," he added in a 55-minute long message.
He also attacked the United States, Saudi Arabia and the United Arab Emirates for supporting the fight against his armed group.
"Supporters of the caliphate everywhere, in the media or in the field, we tell you the state is fine," Baghdadi said, telling supporters not to worry about losing the cities they controlled in Syria and Iraq.
"America is going through the worst time in its entire existence," he said, adding Russia is competing with the US over regional influence and clout.
The Pentagon said in a recent report as many as 17,100 ISIL fighters remain in Iraq and 14,000 in Syria.
The UN estimated of 20,000 to 30,000 ISIL cadres are still in both countries.
In other news:
Rejected asylum seekers denied food in Hungary: HRW
Human Rights Watch calls on Hungarian government to halt 'inhumane treatment' and resume food distribution immediately.
Hungarian authorities have stopped food distribution for rejected asylum seekers held in transit zones on the country's border with Serbia since early August, according to Human Rights Watch (HRW).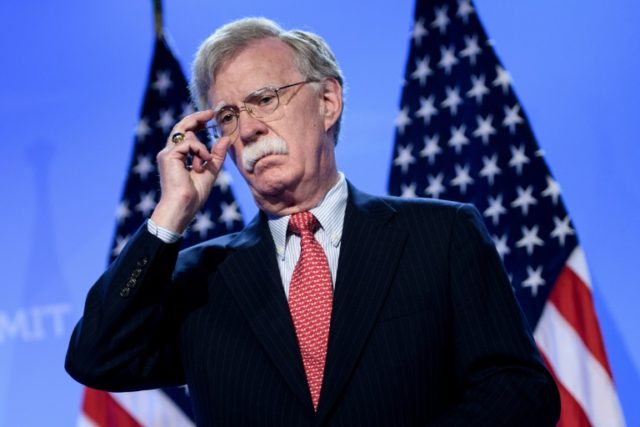 National Security Adviser John Bolton said on Tuesday that the government of Turkish President Recep Tayyip Erdogan "made a big mistake in not releasing Pastor Brunson."
The continuing detention of Pastor Andrew Brunson on espionage charges precipitated a diplomatic and financial conflict between the U.S. and Turkey that has enormously devalued the Turkish currency.