Fakestinians slam Trump's move, which follows big cuts to UNRWA funding, calling it 'cheap blackmail as political tool'.
Best news in decades. Al Jizz is enraged.
Update:
The reaction from the Mohammedan camp is amusing:
PLO slams US aid cuts to Palestine
The umbrella Palestine Liberation Organization (PLO) has slammed a U.S. decision to cut more than $200 million in aid to the Palestinians.
"This is flagrant declaration that the real aim of U.S. aid is to interfere in the internal affairs of other peoples and affect their national rights," PLO Secretary-General Saeb Erekat said in a statement on Saturday.
Erekat said the U.S. decision to cut aid "is a sign that [Washington] had abandoned its international obligations".
"The Palestinian people reject any conditional aid," he stressed.
US to cut $200m aid to Gaza and West Bank
Western nations should not give aid or comfort pay jiziya to any Islamic nations. They need to look after themselves.
But wait, there's more:
Still don't like Trump? In that case you need your head examined.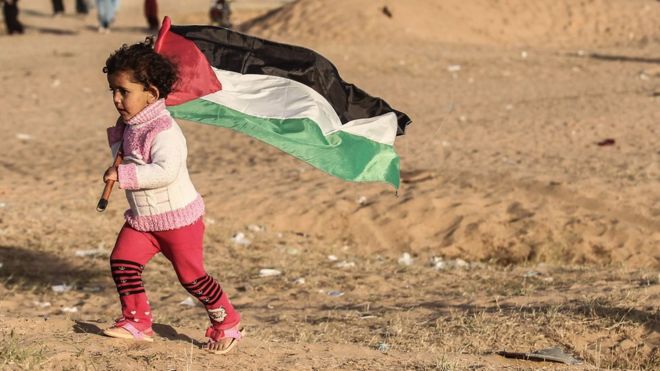 US President Donald Trump has ordered more than $200m (£155m) in economic aid which was to be allocated to Gaza and the West Bank be redirected elsewhere.
A State Department official said the decision was made after a review "to ensure these funds are spent in accordance with US national interests".
It has already withheld $65m from the UN relief agency for the Palestinians.
Relations between the Palestinians and the US have been difficult since Mr Trump took power.
They hit a low point after the US recognised Jerusalem as Israel's capital in December 2017. As a result, the Palestinians said the US was unable to continue its mediation role in the peace process and suspended contact.
The US administration, meanwhile, suspended aid to the Palestinians pending a review in the light of the Taylor Force Act back in June.
The act aimed to force the Palestinian Authority to cease paying stipends to families of individuals convicted of terrorism against Israel.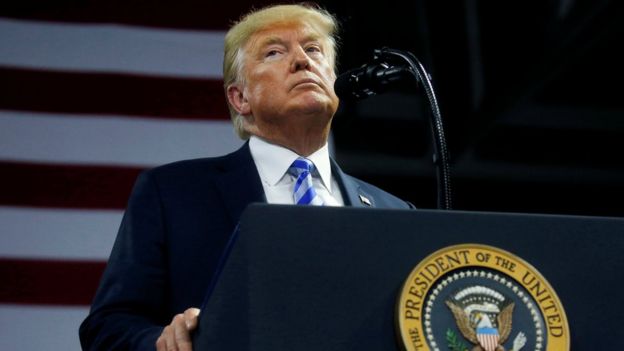 On Friday, a State Department spokesman said the decision to "redirect" the funds to other "high-priority projects" was made as a result of the review, but did not say where the money would now go.
Both the Palestinians and the United Nations Relief and Works Agency warned cutting funding would make everyday life harder for the territories' citizens
However, the US official said the decision took into account "the challenges the international community faces in providing assistance in Gaza, where Hamas control endangers the lives of Gaza's citizens and degrades an already dire humanitarian and economic situation".