Update:
MOHAMMEDANS APPLAUD TERROR ATTACK THAT KILLED ARI FULD
"We welcome the stabbing attack in Bethlehem," said Hamas spokesperson Abd Al-Latif Kanaoueu. "It came at the cost of sacrificing our people in the March of Return, emphasizing the importance of Jerusalem's Intifada and the right of our people to all forms of resistance against the occupation."
Islamic Jihad praised the "heroic stabbing against the settlers' terror in Bethlehem," adding that "this is a natural response to Jewish terror, aggression, and its crimes against Arabs, the land, and our holy places."
Moslem assassin stabs prominent Jew to death outside shopping mall in Judea and Samaria
Ari Fuld was not just some "Israeli man".
He was a prominent, outspoken Israeli-American who made Aliya & settled in Judea, to be among his people. This was not just a random killing. It looks like an assassination.
Caroline Glick: Ari Fuld, A Fighter for Israel in Life and Death
Fuld did not even let his wounds stop him from defending Israel. After the Palestinian terrorist stabbed him in the back, Fuld — a combat verteran from Israel's elite Golani Infantry Brigade — managed to swerve around and pursue his attacker, shooting him in the back several times before he collapsed from his wounds. He died shortly thereafter at a Jerusalem-area hospital. (Caroline Glick)
Ari Fuld H"YD, Father Of 4 & Defender of Israel, Murdered in Gush Etzion Stabbing Attack
Ari was a well known defender of Israel on TV, Facebook and in viral YouTube videos. His English-language internet videos addressed current affairs and mixed with the weekly Torah parsha.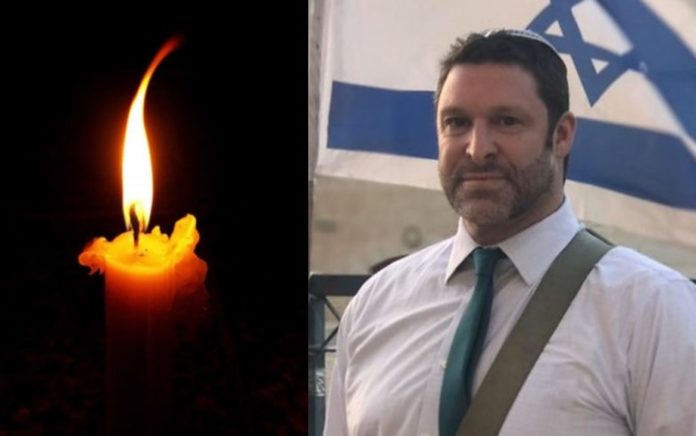 He was a strong beliver in every Jew's right to defend himself, and in tragic fashion, he used his last strength to chase after and shoot his own murderer after being stabbed with what proved to be a fatal injury.
The terrorist was shot by the victim and another armed civilian at the scene and taken to Hadassah Ein Kerem Hospital in Jerusalem with moderate injuries, officials said.
He is reportedly 17-years-old, from the Palestinian village of Yatta.
There were no reports of additional injuries.
Palestinian terrorist groups released a joint statement praising the stabbing attack as a "heroic operation."
Three Pals Meet Virgins as Hamas Restarts Violent Border Riots
They wanted a "Judenrein" territory and they now have one. Suddenly they want to break through the border to be where the Jews are. A very confused "people".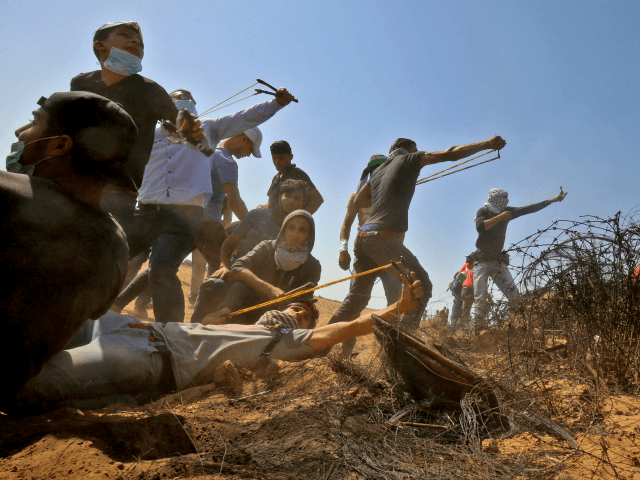 The Times of Israel reports: Around 12,000 Palestinians participated in weekly demonstrations along the Gaza Strip's border with Israel Friday evening. The army said rioters burned tires and hurled rocks at Israeli soldiers, who responded according to open-fire regulations.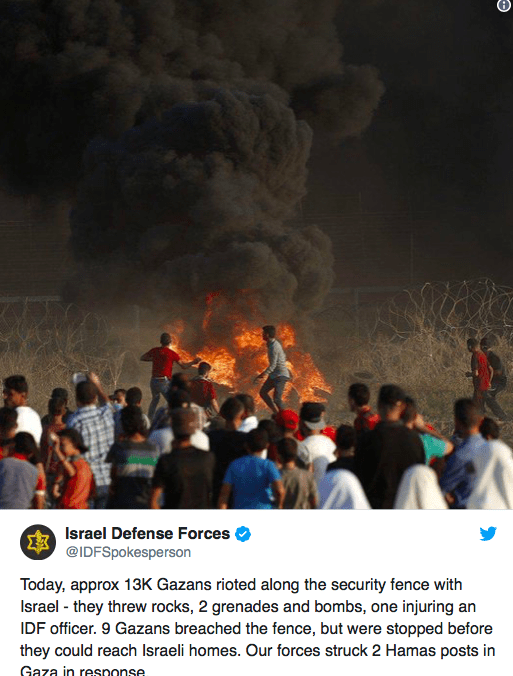 In several incidents, grenades and bombs were hurled at the troops. Shrapnel from one pipe bomb lightly injured an IDF officer who was treated at the scene. In response the military said an aircraft and a tank struck two Hamas posts.
The Hamas-run Gaza health ministry said three people were killed by IDF fire during the rallies, including a 14-year-old boy shot east of Jabaliya in northern Gaza. The second man was said to have been shot in the Khan Younis area in central Gaza, and the third was hit east of Bureij in central Gaza. The ministry said at least 30 people were injured, of which 11 were hit by live fire.