Italy's Populist Leader Mocks German Rival After Election Humiliation

Matteo Salvini: Italy Must No Longer Be Considered a Refugee Camp
As of last night, the German authorities were still maintaining that yesterday's firebomb attack and hostage-taking in Cologne had "no connection to terrorism." Today the story looks a little different.
There was a firebomb attack and a hostage situation today in a McDonald's restaurant in the mall area of the main train station in Cologne.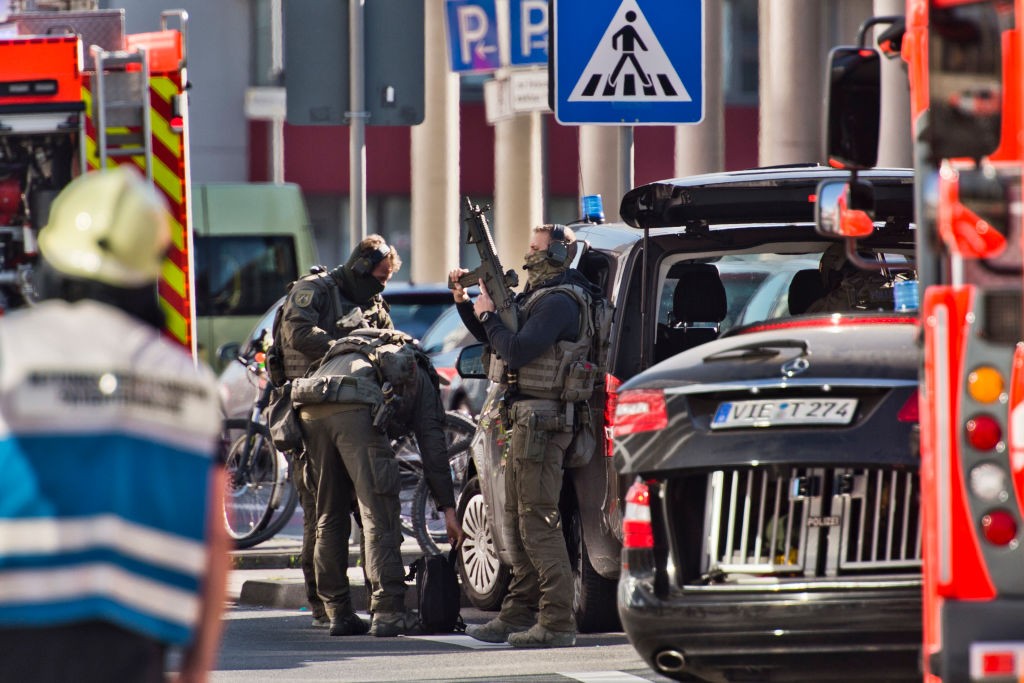 Germany: 'Islamic State Sympathiser' Takes Hostage, Sets Fires
Vlad Tepes got video:
Cologne's central station itself is a major interchange for trains across Germany and Western Europe. The square to the south-west of the building is this century perhaps best known for having been the site of the 2015-16 New Year's Eve sex attacks, which saw hundreds of sexual assaults, dozens of rapes, as well as thefts and other crimes perpetrated against young German women by predominantly migrant males.
The square and other areas surrounding the station were subsequently the scene of demonstrations against, and in favour of mass migration in response to the crimes.
Cherokee Senator Elizabeth Warren has released the results of her DNA test, to prove that she had a Native American ancestor six to ten generations back. This would give her approximately 0.1% Indian blood, which is less than average for white Americans. Official representatives of the Cherokee Nation have denounced Sen. Warren as an impostor who is doing damage to real Cherokees.
Shameless:
Elizabeth Warren Doubles Down on Claim Parents Eloped Due to American Indian Ancestry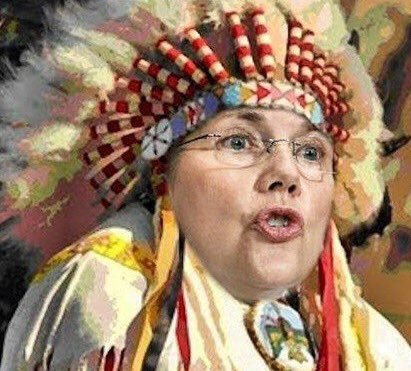 Elizabeth Warren Was Celebrated as 'First Woman of Color' at Harvard Law
In 1995, an article in the Harvard Crimson celebrated Warren as "Native American."
'Amazing Con' Harvard Called Her 'Woman of Color'
President Donald Trump is truly blessed to have such impeccably stupid opponents, led by Democrat senator and claimed Cherokee descendent Elizabeth Warren.
Australia's ABC rejoiced this morning upon hearing that Warren's Native American ancestry had been conclusively proved by DNA testing:
Responding to years of derision from US President Donald Trump, senator Elizabeth Warren has released a DNA test that shows "strong evidence" she has Native-American heritage.
Mr Trump has repeatedly dismissed Senator Warren's claim to Native-American ancestry, mocking his potential 2020 presidential election challenger by calling her "Pocahontas" …
Senator Warren provided the DNA test results in a statement, showing the lineage goes back six to 10 generations …
The analysis was first reported by The Boston Globe and posted on the newspaper's website.
Then the Globe – unlike the ABC – began repairing its story. Seems Trump's foes cannot handle simple fractions:
Tim Blair when to great pains to document it all.