The whole miserable 'show' boils down to  embarrassing the participants for their rejection of unassimilable Mohammedans. The title of the show should be "why don't you like Muslims, you racist-bigot-Islamophobe?"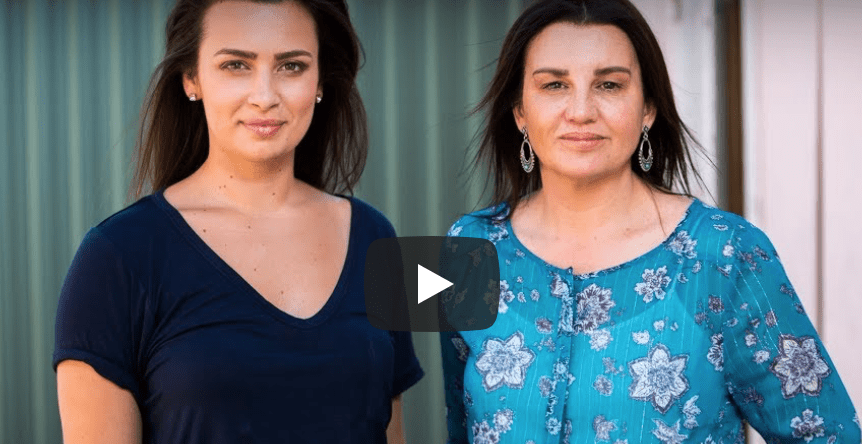 Confronting footage from SBS's 'Go Back To Where You Came From': Jacqui Lambie fires an AK-47 in Syria
JACQUI Lambie has an uncomfortable dinner with a refugee family and finds herself in the middle of a war zone in SBS's new series.
FOOTAGE of outspoken politician Jacqui Lambie unloading an AK-47 in a war zone in Syria is set to light up television screens around Australia tomorrow night.
Lambie is taking part in SBS's Go Back To Where You Came From Live TV event. As part of the show she has been sent to the Syrian war zone with Sydney immigration lawyer Marina, 28.
Along with six other participants, Lambie and Marina will have their preconceived ideas about refugees challenged as they get a first-hand experience of the global refugee crisis.
Australia can watch on in real time over three nights from Tuesday to Thursday.
Immigration lawyer Marina is a refugee advocate who believes Australia is not making a great enough contribution to the global refugee crisis.
"What we are doing wrong is demonising the act of seeking asylum," she says.
"We are focusing on vulnerability of forced migrants refugees rather than their strength, their potential and their contribution to Australia."
Her personal experience as a refugee of the Bosnia War, fleeing Sarajevo with her mother and spending time in a refugee camp as a child before arriving in Australia, has greatly shaped her opinions: "My family fled war, so I know what it means to be a forced migrant and to be accepted as a refugee."
In stark contrast, Lambie was a Tasmanian Senator from 2014 — 2017 and during her time in parliament campaigned on foreign affairs, veterans' affairs and youth unemployment issues. She has been highly critical of Islam and has campaigned to ban the burqa in Australia. Before her political career, Jacqui served in the Australian Army and the Royal Australian Corps of Military Police.
Lambie believes that Australia should direct resources to fixing its own problems, rather than refugees, and is also concerned about new migrants to Australia not integrating.
"We need to worry about our own backyard first," she says.
"You have the Chinese in one place, the bloody Muslims in one place, the Indians are taking over the suburbs. That's not integration," she says.
In the first clip (that you can view at the top of this post) the pair stay with a family of Syrian refugees in Australia. It makes for some awkward viewing.
After the matriarch of the family explains that one of their family members was beheaded by ISIS before they fled Syria, Lambie explains her theory that traumatised refugees bring "problems" to Australia.
"When you're seeing dead bodies … and people getting their heads chopped off, it's just human psyche, you become very desensitised to it. But you are also damaged and that really bothers me. If we can't throw the services at our own veterans, then I just have to ask 'how are we going to do it for others?'".
A younger man at the table says to Lambie, "I actually searched your name and saw that you're a politician and you're against Muslims, so I am wondering why you are against them and why you don't want them here?"
Lambie responds: "There is some migrants and whether they're Muslim or not they come here and they don't appreciate what we have to offer them and sometimes that can come back to bite us."
Immigration lawyer Marina objects to Lambie's comments, saying, "Can I just say that to me we're making terrorism national security synonymous with people who are seeking protection and I think there needs to be a very clear distinction.
"Refugees and people seeking asylum form 3 per cent of our migration intake to Australia, but form about 98 per cent of our discourse about immigration in this country".
Lambie responds: "You've gotta put your safety first, and sometimes you're going to have to make tough decisions which people aren't going to like … but you've gotta make those decisions and think 'these people are in my own backyard what's the best way I can protect them?'
"First and foremost I've gotta worry about the national security and put this country first and that's the way I am and nothing is ever going to change that."
The second clip below shows a visibly nervous Marina and Lambie making their way through a war zone in Syria.
Military-trained Lambie barely flinches as she fires an AK-47 rifle and looks at a decomposing body on the street:
Go Back To Where You Came From- Syrian Frontline
Other participants who will also travel to some of the most dangerous places on earth on the show include comedian Meshel Laurie with ex-AFL player Spida Everitt; writer and performer Gretel Killeen with prison youth worker and anti-refugee provocateur Steve; and fence-sitter student Gareth with young conservative Dannii.
Journalist Ray Martin and SBS World News presenter Janice Petersen will be stationed in the "Nerve Centre" in studio in Sydney, as the stories unfold through a mix of documentary elements and live crosses to participants on-the-ground in conflict hot spots and front lines across multiple continents, witnessing the complexity of mass human migration and its ripple effects in 2018 in "SBS's most ambitious television event to date".
Go Back To Where You Came From Live airs over three consecutive nights from Tuesday at 8.30pm on SBS and streaming live on SBS On Demand.