The journaille sucks. Bad.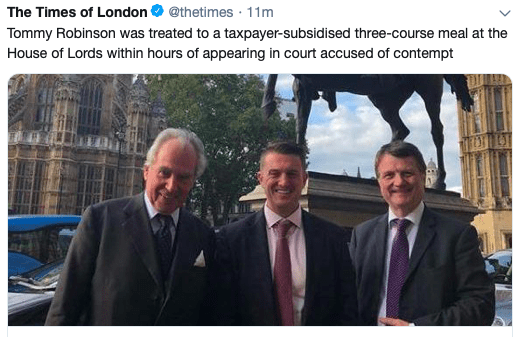 Tommy Robinson, the far-right activist, was treated to a taxpayer-subsidised three-course meal at the House of Lords within hours of appearing in court accused of contempt.
The English Defence League founder, 35, drank expensive red and white wine during a two-and-a-half hour silver service lunch in the Barry Room under the Lords chamber on Tuesday.
Italy: 16-Year-Old Girl Raped to Death by Moslems Migrants  in Rome
The Democrats are fighting to bring this to our towns and cities.