Angels Against Sharia via Mullah
Mosque-related violence has nothing to do with islam – by the one & only religion that calls for the slaughter of disbelievers:
An opportunity for any Australian readers of this blog who live in or within practicable travelling distance of Sydney, to stand up and be counted.  To register their support for and solidarity with a victim of the Mohammedan Mob. And in so doing, to demonstrate that there are many in our country who
…Read More…
Asia Bibi causes "Islamophobia"
"Asia Bibi's case demonstrates the manipulative nature of the rhetoric justifying the targeting of Muslims"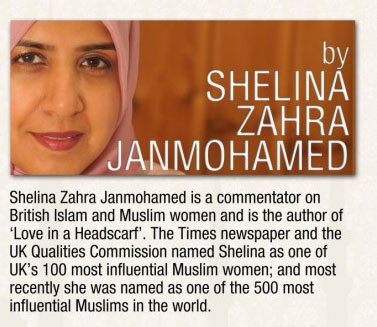 WA Muslim leaders call for unity in face of Islamic-inspired terror attack in Melbourne
After terrorist attacks in Australia in the name of Islam, Muslim leaders around the country condemn violent extremism and its perversion of their religion.
Some of them do not think they should have to assume responsibility for denouncing such abhorrent criminality, but they do it anyway.
Barely anyone notices.
Who wants to hear their lies?
They do not have the platform of politicians such as Prime Minister Scott Morrison, who has repeatedly called on Muslim leaders to do more since last week's Bourke Street attack.
The taxpayer funded ABC is the best platform they can get.
Mr Morrison went as far as saying that "in many cases" they would know who the extremists were in their communities.
Look no further than the imam's in the picture. The terror comes from the mosque.
For Sheikh Salmaan Parkar, who teaches at the Australian Islamic College and mentors at-risk youth, those comments fuel division and distrust.
That's a lot of camel dung.  Islam fuels division & distrust.
In 2016, his wife was assaulted at a shopping centre because of her religion.
Fake hate crimes are all too common….
Around that time Sheikh Salmaan's college in Thornlie was the target of an anti-Islam firebombing.
Inside jobs are common….
"When incidents like these happen in Melbourne, I think generally speaking our protocol for response is mostly two-fold," he said.
"One, we obviously condemn abhorrent acts like that, criminal acts. At the same time, we speak to our communities on strategies and methods of how to be more safe."
Taqiyya.
To counteract the distrust, Perth's imams encourage worshippers to get involved in their communities.
Sheikh Burhaan Mehtar from the Muslim Theological Council of WA said that under the beard or hijab, Muslim Australians had the same wishes as non-Muslims.
"Our kids are all born here, they're raised here — they're Australian," he said.
"These are their neighbours, these are their friends, they play footy together, they play cricket together, soccer. Why would we want this not to be a safe place?"
Meaningless drivel. Why don't they tell us about the purpose of Islam, the mission?
Rivervale Mosque imam Sheikh Hisham Obeid said there was no denying there was evil in the world.
Muslims, especially those raised in war-torn countries in the Middle East, were all too familiar with the scourge of terrorism.
They're also familiar with the Quran, that dirty book of the Mohammedans, that calls for striking terror into the hearts of the disbelievers.
He said the partnership between WA's Muslim leaders and police was a sign of their intentions.
"We need to have a common goal, unite, come together because our strength will be in our unity," Sheikh Hisham said.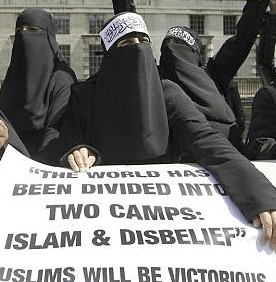 Deputy Police Commissioner Stephen Brown has been involved with the WA Police Muslim Community Advisory Group since its inception in 2014.
Mr Brown said he could not speak for other States but "99 per cent-plus" of the Muslims WA Police had contact with were wonderful citizens.
Shameless Islamoprop.
"They feel the weight of (terrorism) even more than you and I do," he said.
"They know what the ramifications are for that one act — it's going to take hundreds of good acts in the face of the Australian community to win that back."
There won't be "hundreds of good acts".