He's right, of course. Big Tech has become the speech police. Your opinion is manufactured by execs from Amazon, Google, Facebook, Apple etc.  Their monopoly needs to be broken up.
 Donald Trump accused Democrats on Thursday for colluding with tech giants during United States elections.
"Check out how biased Facebook, Google and Twitter are in favor of the Democrats," he wrote. "That's the real Collusion!"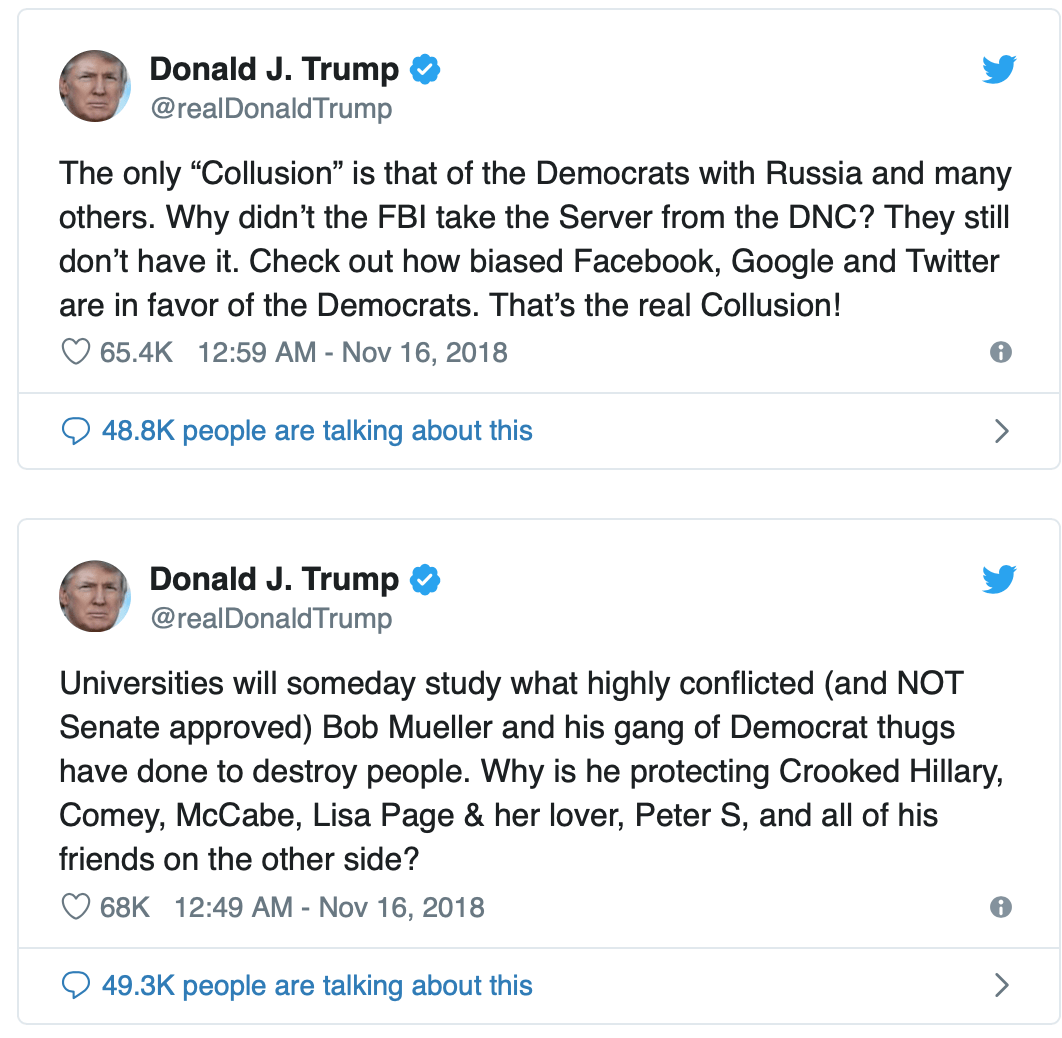 Trump pointed to the tech companies role in the election after criticizing the ongoing Russia investigation with Special Counsel Robert Mueller.
"The only 'Collusion' is that of the Democrats with Russia and many others," he wrote.
Related links:
…FIVE REVELATIONS ABOUT FACEBOOK FROM NYTIMES BOMBSHELL…
Read the full report in the New York Times here.