'I ask Allah to grant victory to the believers': Islamic terrorist who helped assassinate police staffer Curtis Cheng withdraws his 'bulls***' apology and says he ISN'T sorry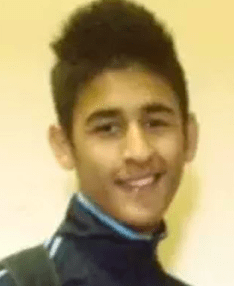 A terrorist convicted over the killing of a police staffer has redacted his apology
Milad Atai said he 'slipped up' when he apologised for a shooting murder 
He wrote to the federal police, saying what he thinks of 'this remorse bulls***'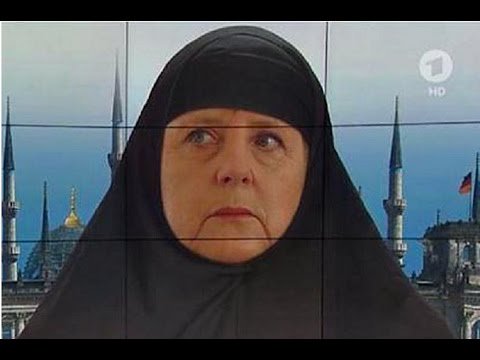 Canadian journalist, Candice Malcolm, has noticed that Canada refuses real refugees, preferring instead the people who cause real refugees to exist.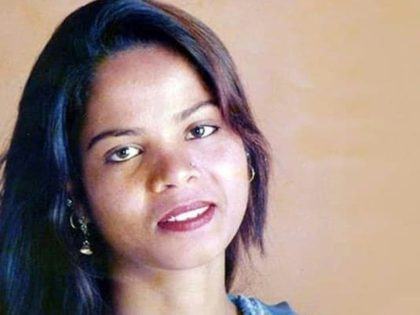 The head of the Mutahida Majlis-i-Amal (MMA), a radical Islamist group in Pakistan, delivered remarks Friday accusing Islamist Prime Minister Imran Khan of being a "Jew representative" seeking praise from the West by releasing Christian mother Asia Bibi.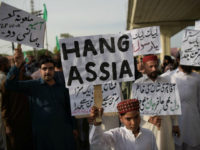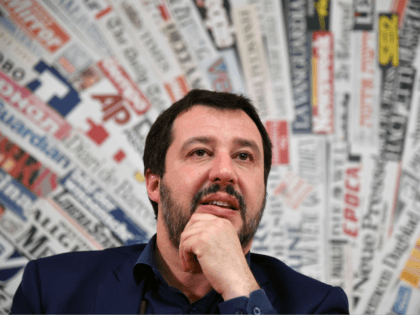 Mohammedan Rapefugees in Spain
"Wild herd" of 14 Muslims sexually attack girl and knife her boyfriend in Spain: Rape jihad made possible by a self-enforcing sharia complaint media. 
Rape in Sweden
Another day another gang rape: Woman raped in Swedish playground by three Muslim migrants: Two are citizens of Somalia and the third in Eritrea. One of them needs interpreting in Somali and another in Arabic. 
The last thing they want is a job: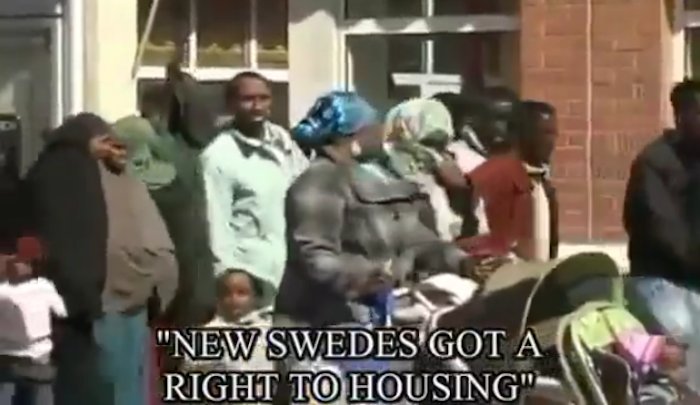 Sweden: Jobless Muslim migrants demand higher benefits and a house – say they are discriminated against: Notice they're not demanding jobs.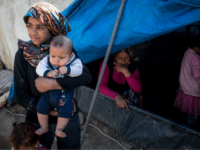 "Improperly used" is an euphemism for money stolen by Erdogan & his thugs.
The success rate of "repentant" head choppers returning to wage jihad against the world is very high.
Western concerns with the wellbeing of Mohammedans are… rather odd.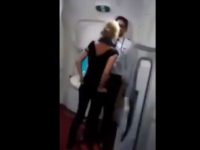 She seems nice.
More from the Religion of Peace:
An Islamic State terrorist convicted of the shooting murder of a police staffer has withdrawn his 'bulls***' apology to the victim's widow, a court has heard.
Milad Atai was convicted for aiding in the 2015 shooting of Curtis Cheng, a New South Wales Police accountant.
During the conviction hearing, he told Cheng's widow, Selina Cheng, he was sorry for the hurt he had put her and her family through.
But on Thursday, the NSW Supreme Court was told he had written letters to the federal police and a crowd prosecutor saying the apologies made in September weren't honest.
Milad Atai (pictured) has rescinded his apology to Curtis Cheng's widow
'I take back what I said in the box because I was in the heat of moment and I just slipped up,' a letter to the federal police read.
'If use (sic) can please let the judge know about this letter and I want him to know where I stand with this remorse bulls***.'
Justice Peter Johnson said Atai had previously said: 'I am sorry for what I did and what I put her through… I take responsibility for my actions.'
But in court, Atai refuted the apology, saying: 'I ask Allah to grant victory to the believers and to destroy those who oppress his slaves.'
Mr Johnson said the letters also gave an insight into the 22-year-old's lack of rehabilitation and de-radicalisation.
'He seems to have shut the door to the path,' he said.
He asked Atai's soliticer, Greg Smith, whether Atai was saying he maintains 'radical, Salafist, murderous views' to which the lawyer replied: 'With due respect I think you're reading too much into that.'
Mr Smith said the letters weren't made under oath, as Atai's apology had been, and were written after a he had been isolated from his family in a maximum security prison.
Mr Cheng (left) was shot outside NSW Police headquarters in Parramatta in 2015
The practising Muslim had also since told a prison psychologist that while he maintained his belief system, he 'had felt for Ms Cheng as any one would', the court heard.
Mr Smith said the act of taking the stand at sentencing and then clarifying those remarks should be considered.
'It takes a courageous person, and is certainly not characteristic of most people who come before the court, to be frank and honest to the court.'
Prosecutor Paul Maguire said the views expressed in Atai's letters showed he was still radicalised.
'He hasn't even taken the first step on the path to rehabilitation,' he said.
'(Even) if he has taken the first step at all, it's a tentative step.'
Mr Cheng's widow, Selina, previously slammed her husband's killers, saying: 'I'm deeply hurt and I'm utterly repulsed by anyone who took part in Curtis' senseless murder'
Mr Cheng's widow, Selina, previously slammed her husband's killers, saying: 'I'm deeply hurt and I'm utterly repulsed by anyone who took part in Curtis' senseless murder.
'How can people think of inflicting such pain on others without careful thought? Have they ever thought they have to be responsible for their acts?'
She added: 'This heartless murder has robbed Curtis of a life he had worked so hard to build.
Raban Alou also pleaded guilty to aiding, abetting, counselling or procuring the terrorist act by Farhad Jabar, who fatally shot Mr Cheng outside NSW Police Headquarters in Parramatta in 2015.
The 20-year-old gave a one-finger salute to the court and yelled: 'I'm going to paradise, you're going to hell… this is just the beginning for enemies of Islam'.
Alou was sentenced to a non-parole period of 33 years.
Atai will be sentenced on November 23.