Only fools think radical Islamists are one with Australia
Piers Akerman, The Sunday Telegraph November 18, 2018
"We are one, but we are many/And from all the lands on earth we come/We'll share a dream and sing with one voice 'I am, you are, we are Australian'."
Evocative and inclusive, a hymn to the multicultural dream, but unfortunately after every incident of terrorism that takes place in Australia, there are too many leaders in the Muslim community who don't share the dream or respond in a very Australian manner. For some, their dream is of an Islamic caliphate encompassing Australia.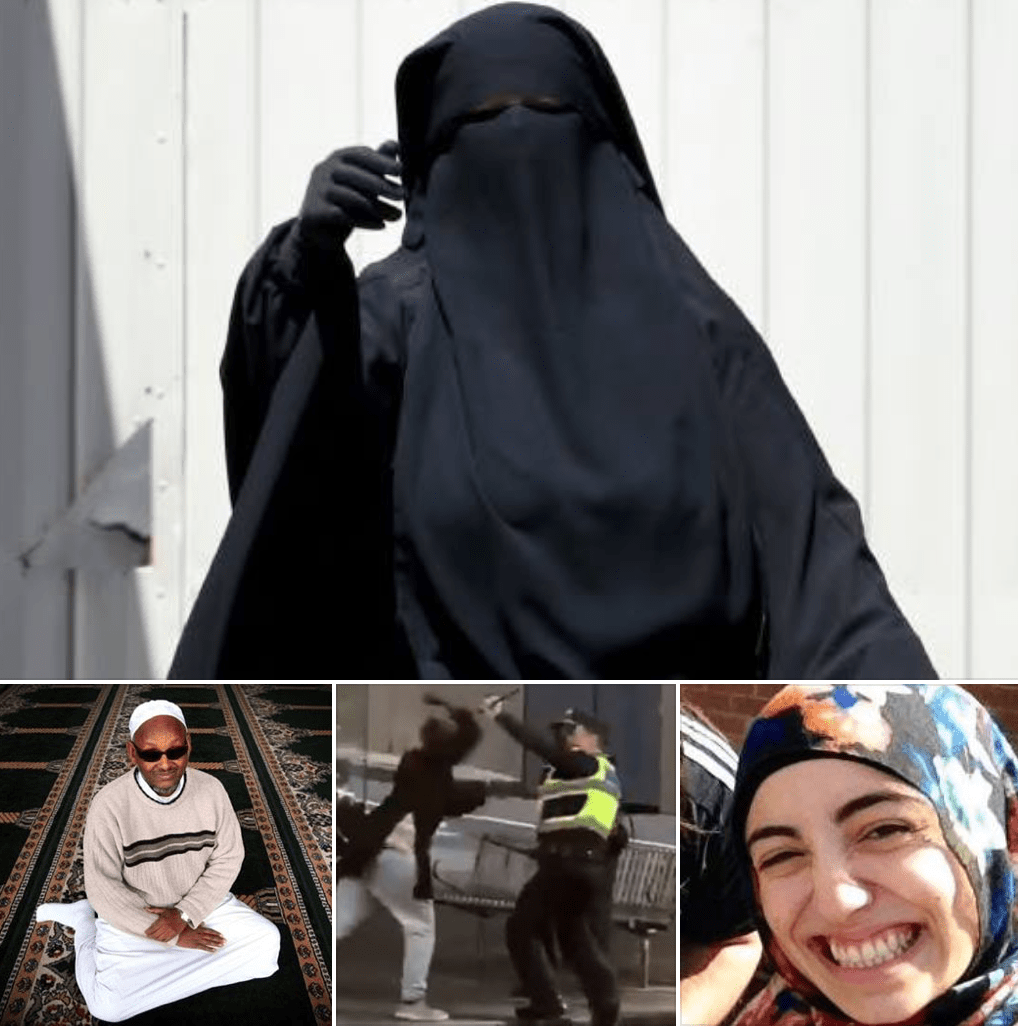 In fact, in deference of their religion they prefer to be identified by the double-barrelled descriptor of Muslim Australian because their Islamic identity is more important to them than their Australian nationality.
So much for singing with one voice along with other Australians.
More below the fold.
From buck-toothed 'Jihadi Jake' to the men accused of plotting a Christmas massacre: Inside the mosque where the Bourke Street terrorist prayed each day – but his Imam blames police and the PM for the attack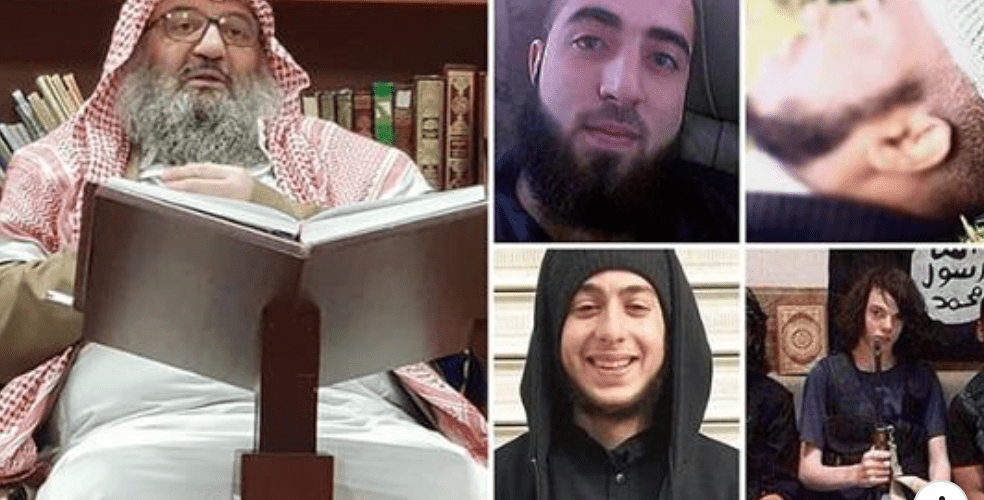 Bourke St terrorist was a regular at a Muslim youth centre in Melbourne's north
Hassan Khalif Shire Ali was shot dead by police after stabbing three men, Friday
The 30-year-old attended sessions at Coolaroo's Hume Islamic Youth Centre 
Numerous young attendees have gone on to become notorious jihadists
Scott Morrison has urged imams to watch for 'infiltrators' and 'shady characters'
Hume's leader deflected blame, blasting the 'bloody Prime Minister' and police
PM Scott Morrison called on mosques to stop 'wolves' preying on the vulnerable
The Somali-born terrorist who stabbed three men in last week's Bourke Street attack was a regular at a Muslim youth centre previously attended by a string of Islamic extremists.
Hassan Khalif Shire Ali – who was shot dead by police after killing a restaurant owner and injuring two others on Friday – attended prayer sessions at Coolaroo's Hume Islamic Youth Centre (HIYC) in Melbourne's north.
He is not the only jihadist to have attended the centre.
Three of the four men accused of conspiring to 'wage violent jihad' by detonating a bomb in Federation Square on Christmas Day, 2016, attended the HIYC.
One, Ibrahim Abbas, has pleaded guilty to conspiring to prepare an attack, revealing his goal was to 'cause as much chaos, destruction, fear, bloodshed' as possible.
Hassan Khalif Shire Ali was shot dead by police after killing a restaurant owner and injuring two others on Friday. He attended prayer sessions at Hume Islamic Youth Centre (pictured)
Shire Ali is seen lunging at police after stabbing three people – one fatally – in the heart of Melbourne
The other men, Abbas' brother Hamza and cousin Abdullah Chaarani, have denied involvement in the Christmas Day plot.
Hamza Abbas, who attended the Hume Islamic Youth Centre, denies involvement in a 2016 Melbourne terror plot
Both attended the Hume Islamic Youth Centre.
Ibrahim Abbas told detectives in a police interview the terror plot was intended as a revenge attack for the deaths of Muslims killed in the fight against Islamic State.
'So because Australia kills Muslims, OK, therefore I believe it's fine for me to kill Australians,' he said in the interview after his arrest on December 22, 2016.
Among the centre's other previous attendees was Jake Bilardi, who blew himself up in a 2015 suicide bomb attack in Iraq that killed no one but himself.
Despite growing up an atheist, the teenager converted to Islam and quickly became radicalised, watching ISIS propaganda on his laptop.
Among the centre's other previous attendees is Jake Bilardi (centre), who blew himself up in a 2015 suicide bomb attack in Iraq
Numerous Hume Islamic Youth Centre attendees have gone on to become notorious jihadists
Coolaroo locals spoke of their shock when they spotted 'Jihadi Jake' praying at the Hume Islamic Youth Centre a year before his death.
'I didn't know he had converted. I was surprised he became a Muslim… What does he know about Islam? Why would he go there?,' one told the Herald Sun at the time.
Fellow teenage suicide bomber Adam Dahman, 18, who killed five people in Iraq in 2014, was also believed to have passed through the doors of the HIYC.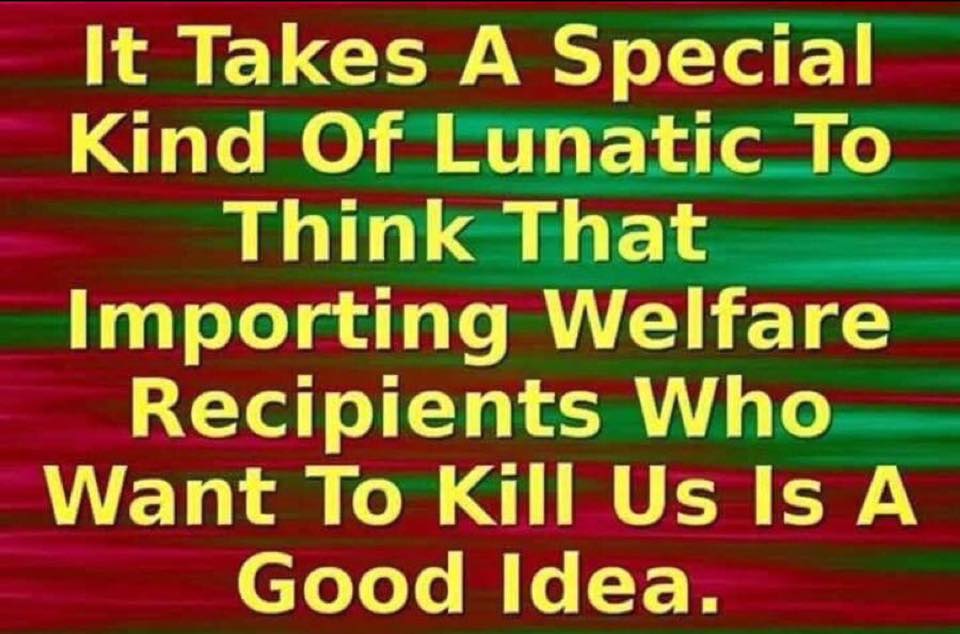 Dahman, from the inner Melbourne suburb of Northcote, also 'liked' one of Hume's top sheiks on Facebook before he detonated a suicide bomb in Baghdad.
Coolaroo locals spoke of their shock when they spotted 'Jihadi Jake' praying at the Hume Islamic Youth Centre a year before his death
Suicide bomber Adam Dahman, 18, who killed five people in Iraq in 2014, is also believed to have passed through the doors of the HIYC
Yet another Hume regular was Melbourne-born Dawod Elmir, who abandoned his nursing degree in 2014 to fight in Syria.
He was believed to have been killed on the battlefield in 2016.
Other Hume attendees were accused of being part of a terrorism network run by Abdul Nacer Benbrika (aka Abu Bakr), who was jailed for 15 years in 2009 for planning attacks including one on the MCG during the 2005 AFL Grand Final.
The youth centre has hosted more controversial figures, including firebrand preachers Musa Cerantonio and Junaid Thorne.
Other Hume attendees were accused of being part of a terrorism network run by Abdul Nacer Benbrika (pictured), who was jailed for 15 years in 2009 for planning attacks in Melbourne
The youth centre has hosted more controversial figures, including firebrand preachers Musa Cerantonio (left) and Junaid Thorne (right)
The centre was led by Sheik Mohammed Omran​, the highest ranked cleric in Australia for the Salafi movement, a conservative strand of Sunni Islam.
Speaking to The Australian, Sheik Mohammed Omran​ blamed the 'bloody Prime Minister' and police for not stopping Friday's Bourke Street attack.
'This person was on the watch list. So what did they do? Nothing,' Sheik Omran said on Tuesday.
'This bloody Prime Minister, instead of turning the heat on somebody else, he should answer us about what he did.
'He has spent billions of dollars – billions – on security service. And what is the end result? We have crazy people in the street.'
The centre is led by Sheik Mohammed Omran​, the highest ranked cleric in Australia for the Salafi movement, a conservative strand of Sunni
The centre's spiritual leader (centre back) blasted the 'bloody prime minister' and police for not stopping Friday's attack
Sheik Omran did not consider the Bourke Street attack an act of terror and said if the perpetrator 'was a Christian he would not be called a terrorist'.
Standing outside Melbourne's Pellegrini's Expresso Bar, where co-owner Sisto Malaspina was stabbed to death, Prime Minister Scott Morrison declared Muslim leaders needed to be accountable for youths being radicalised in their mosque.
'I'm standing up for the integrity of their communities and want to work closely with religious leaders and others in the community to ensure that they don't allow these wolves in,' he told reporters on Tuesday.
'These wolves will take advantage of vulnerable people.'
Responding to Sheikh Omran, the Prime Minister said Muslim leaders need to do more to stop extremism.
'A man grew up in this country and was radicalised with these hateful views and beliefs and he didn't get it from the postman,' he said on Tuesday.
'He didn't get it from the police. He got it from the community he was living in and the people he was speaking to.'
A woman is seen in a pictured taken last year entering the Islamic super store next door to the Islamic youth centre
Since the attack, Prime Minister Morrison had called on Muslim community leaders to closely monitor what's going on in their mosques and report any concerns.
'If there are people in a religious community, an Islamic community, that are bringing in hateful, violent, extremist ideologies into your community, you've got to call it out because it'll take root,' he said.
Melbourne-based federal Liberal MP Michael Sukkar said Sheik Omran should be reflecting on his own organisation rather than spreading blame.
'In this instance, we've got a succession of people with very extremist views coming through or being associated with an organisation. I mean that is very clear,' he told Sky News on Tuesday.
The prime minister is ramping the pressure on Muslim community leaders to closely monitor what's going on in their mosques
'Now I would have hoped that the leader of that organisation would have some inward reflection when one of his flock, so to speak, has committed such a ghastly terrorist act.
'But instead he blamed everybody but his own organisation… that is a bit of a red flag to the organisation.'
Mr Morrison on Monday urged imams to watch out for 'infiltrators' and 'shady characters' in mosques who preyed on vulnerable young men, and said imams 'can't look the other way'.
Somalia-born Shire Ali, 30, fatally stabbed Sisto Malaspina – the founder of iconic Melbourne cafe Pellegrini's – and injured two others on Friday after driving a ute into Bourke St and setting it alight.
He was shot by an officer and later died in hospital.
His family said he had mental health issues for years, had refused help and was deteriorating before the attack.
But Mr Morrison rejected this as an 'excuse' saying he was a terrorist extremist who had been radicalised.
'My encouragement to the Muslim religious communities across Australia is to raise the level of awareness and alertness,' he said.
Shire Ali was shot in the chest and later died in hospital after Friday's Bourke Street attack
Greens senator Sarah Hanson-Young said respect, tolerance and acceptance needs to be promoted more within the community.
'We need our Muslim leaders and community members to feel welcome and safe to raise issues when they have issues of concern,' she said in Canberra on Tuesday.
Opposition Leader Bill Shorten said the attack was an 'evil tragedy' but he did not want people to lash out in blame.
'We've got to take a step back. Someone died. Two people died. The coroner will have an investigation. That's a pretty good process,' he said.
Sheik Mohammed Omran (pictured) says blame should be directed to the government
Hume Islamic Youth Centre – which boasts a gym, pool tables, a boxing ring, and café – didn't respond to Daily Mail Australia's requests for comment on Tuesday.
In a statement it provided in 2016, the centre refused to discuss any accused terrorists who 'may have attended the centre'.
'HIYC prides itself in being open and accessible by the entire community and especially the youth interested in knowing the truth about Islam from recognised scholars and students of knowledge,' the centre said.
The centre went on to slam 'unprofessional journalists', claiming they 'recycled other fabricated materials about HIYC or the Muslim community with little or no regards to the fact.'
The federal government says 14 potential terror attacks had been thwarted in recent and that 400 people are on a terrorist watch list.
Somalia-born Shire Ali, 30, fatally stabbed Melbourne restaurateur Sisto Malaspina (pictured) and injured two others on Friday
Tributes have poured in for Malaspina whose Pellegrini's Espresso Bar was considered an instrumental institution for Melbourne's coffee scene
****
Only fools think radical Islamists are one with Australia
Piers Akerman
Many of these so-called leaders of the Muslim community then attempt to evade any ties between terrorism and Islam, no matter how loudly the perpetrators shouted Allahu Akbar or how many YouTube videos the jihadis posted proclaiming their allegiances to a terror group, by disclaiming all connection between Islam and whatever atrocity occurred — and then they go further on the defensive and proclaim Islam as the religion of peace.
Though they don't descend into those weird realms of the hyper-ridiculous, where the former DFAT pin-up and ABC star Yassmin Abdel-Magied blithely wandered unchallenged by her sponsors and claimed Islam is also the most feminist religion, their claims are just as ludicrous.
Prime Minister Scott Morrison is not only correct in accurately calling out extremist Islamists and the shameful behaviour of the dangerous imams, he is to be praised for using the sort of plain language that has evaded so many mealy-mouthed politicians for too long.
To play the game of the inflammatory mullahs and avoid the truth about the fuel that fires so many militants and terrorists globally is to embrace the language of appeasement.
There well may be a need to be careful not to brand all Muslims as terrorists, as many clearly wish to lead peaceable lives free of the religious intolerance that bedevils existence across the Middle East and in regions of Indonesia and the Philippines, but there can be no co-operation that is worth the denial of free speech.
Predictably, Sheik Mohammed Omran, the head boy from the Hume Islamic Youth Centre, where the latest Bourke Street attacker, Hassan Khalif Shire Ali, prayed and which is linked to a slew of other homegrown jihadists, was first out of the blocks to blame the Bourke Street attacks on the security forces and Mr Morrison.
"This bloody Prime Minister, instead of turning the heat on somebody else, he should answer us about what he did," Sheik Omran said. Sheik Omran's ire was raised by Mr Morrison's concise reflection about the need to tackle terror at the source.
"There is a special responsibility on religious leaders to protect their religious communities and to ensure that these dangerous teachings and ideologies do not take root here," he said. "They must be proactive, they must be alert and they must call this out, in their communities and more broadly, for what it is."
For more than a decade, researchers from the Jewish organisation AIJAC have been gathering information about the organisation Oman helped establish in Australia, Ahlus Sunnah wal-Jama'ah (ASWJ).
AIJAC has concluded that ASWJ has not shied from conspiracy theories and anti-Semitic assertions, and that ASWJ is a likely source of Islamist radicalisation in Australia.
The Ahlus Sunnah wal-Jama'ah (the family of the way of the Prophet, the Sunnah, and his Companions) is regarded by some as the most radical Muslim group in Australia, and is the local branch of an international fundamentalist Salafi organisation. It was launched in 1985 by the Jordanian-born Melbourne resident sheik Mohammed Omran. According to ASWJ's religious views, as expressed on its website, all Muslims must adhere to the ways practised in the 7th century by the Prophet Muhammad and his followers — as they interpret them.
The aim of the organisation is to preach in mosques, spread its message online and through books and texts sold in its bookshops, and to actively convert Muslims to follow its version of Islam.
Through its centres in NSW, Victoria and Western Australia, ASWJ offers lectures, social support, charities, annual trips to Mecca to perform the Hajj pilgrimage and more. ASWJ preachers teach in Muslim academic institutes in Australia and are popular guest speakers, with their lectures shared online.
There is an extensive history of links between ASWJ leaders and individuals involved in terrorist activities. ASWJ has also been associated with Al-Qaeda-linked Australian terrorists Jack Thomas, Ahmad Kalek and Shane Kent.
More recently it has been associated with Sydney's Street Da'wah preaching group, some of whose members have fought with Islamic State in Syria. One of them was Mohammad Ali Baryalei, a recruiter for IS in Australia who was killed in Syria in 2014.
Omran's own son, Ayman, died in Syria in 2013 while allegedly on a humanitarian mission.
The confusion over Shire Ali's status showed a lack of communication between security organisations but the atrocity that he committed had its genesis in evil fundamentalism.
The imams must be put on notice before another terrorist like Shire Ali murders another Australian citizen.
*******
One more, from the odious Chip Le Grand (if you have the stomach for it:)
Radicalised in our suburbs and a threat to public safety
Meaningless drivel.  A snake is a snake, in our suburbs or in the jungle. 
Chip Le Grand, Mark Schliebs The Australian November 17, 2018
Hassan Khalif Shire Ali was the perfect Islamic State recruit. When the murderous regime was sweeping across northern Syria and Iraq, he was a 20-something high school dropout who couldn't hold down a job, was withdrawn from his family and was turning increasingly to religion to give purpose to his otherwise directionless life.
He'd dabbled in drugs, had minor brushes with the law and was prone to bouts of depression and paranoia. It had been years since he had attended his family's mainstream mosque but elsewhere, in small prayer groups and perhaps online, he had found new meaning in Islam. As his brother-in-law, Evren Eren, told a friend in a November 2015 Facebook post, "he know his religion very well but too lazy, doesn't work".
These are the people Islamic State sought out from across the Western world: young, disengaged Muslims with seemingly bleak prospects; troubled minds that could be manipulated easily; people on the fringe of a dreary suburban life who could be given purpose in the defence of the caliphate.
This is who ASIO thought Shire Ali was in 2015 when it cancelled his passport and stopped him travelling overseas.
This is someone Khalif Shire Ali doesn't recognise as his son.
Khalif Shire Ali understood the value of work. He arrived in Australia in 1989, leaving his wife and young family back in Somalia while he laboured and saved enough money to fly them over.
His first job, on the assembly line of a local factory, ruined his back. He applied for compensation, was refused, and spent the rest of his working life driving a cab. His family, including little Hassan, joined him after the outbreak of the Somalian civil war, a conflict that in its first year led to the deaths of an estimated 300,000 people from starvation.
His wife worked in childcare and, between them, they bought a comfortable home in Werribee, in Melbourne's west, and put enough money aside to send their four sons and two daughters to a low-fee, private Islamic school in neighbouring Truganina, Al Taqwa College. Some of them went to university. Hassan didn't get through Year 12.
Sheik Isse Musse, the former long-serving imam at Werribee's Virgin Mary mosque where the Shire Ali family prayed, is a trusted friend of Shire Ali's father. He doesn't claim to know Hassan well but has witnessed the torment he caused his father. For two years, the father received only one phone call from his son.
Even when Hassan became a father, 15 months ago, he made no attempt to mend the family rift.
When Shire Ali was stopped at Melbourne's airport in 2015, his family didn't know he was planning a trip. "Hassan was not on speaking terms with his family," the imam tells Inquirer. "They heard that his passport was cancelled but he would not talk to them. They asked 'why, what had he done', but he would not tell them anything.
"For the last six or seven years he was like that. When he married, the family felt at ease, thinking he would be more responsible and behave better. Parents always have hope that their children will turn good. But still it continued. He did not make any change."
In the same year Shire Ali's passport was cancelled, ASIO agents knocked on the door of the family home in Werribee, asking about Hassan's whereabouts.
It was after the murder of Curtis Cheng, when counter-terrorism agencies were in a state of hyper vigilance. They wanted to know how Shire Ali fitted into the broader, extremist networks centred on the Al-Furqan prayer centre in Melbourne's southeast and the Al Risalah bookstore in Sydney's west, why his social media contacts included one of Australia's most bloodthirsty jihadists, Khal­ed Sharrouf. They always came when his parents weren't home.
Until the day of his horrific attack in Bourke Street, Shire Ali's family kept trying to help him. For the last three months of his life, his father paid the rent on the little granny flat in Meadow Heights, in Melbourne's north, where he lived with his wife, Beyza Eren, and their toddler son, Abdul Rahmen.
He had been charged with a string of driving offences and failed to appear in court each time. His paranoia deteriorated in the past two weeks. He became erratic, convinced he was being followed. His siblings urged him to seek treatment for his mental health problems but he steadfastly refused. Sheik Isse says this is not uncommon among Somali men, who fear a diagnosed mental health condition will make people think of them as mad.
"His brother and sister were begging him to see a doctor. He is not a child, he is a young adult. He said no."
In another part of Melbourne, in a neatly kept home on the edge of the sprawling western suburbs, Ahmet Eren describes a very different Hassan Khalif Shire Ali.
Eren is Beyza's father. He was born in Turkey, is a practising Muslim and abhors Islamic extremism. He says if he had any inkling that Shire Ali had been radicalised, he wouldn't have allowed Beyza to marry him.
"Do you think I would let her marry any jihadist? No way," he tells Inquirer. "All my family are Muslim. We hate extremists. We absolutely hate them. Islam is not about terrorism and killing people. You can't kill a person.
"He was a good man. He was a good father, a good husband. My daughter is now close to a breakdown. She says, 'Dad, I don't know anything.' I am angry. I am so angry. He is a murderer. He killed an innocent person. I still can't believe what he has done. I can't accept it at all."
Eren says that when Hassan learned his passport was cancelled, he and Beyza were planning to travel to Somalia for a holiday. Hassan wanted to introduce his bride to extended family in the country of his birth.
They had already bought plane tickets and were at the airport, ready to depart, when they were told that their travel documents were no longer valid.
"This is the story," Eren says. "They bought a ticket. They wanted to go to a holiday to Somalia. Somalia, not Syria."
Eren was 10,000m in the air, on a return flight from Istanbul to Melbourne, when last Friday's fateful events unfolded. Even after the barbarism of Bourke Street, where Hassan set fire to his Holden Rodeo ute, murdered the beloved restaurateur Sisto Malas­pina and stabbed two other people in a wild, chaotic attack, Eren does not believe that his son-in-law was a terrorist. He doesn't know why Hassan did what he did but he is convinced that his undiagnosed mental problems are at the heart of his actions.
"Lately, the last couple of weeks, he is in the depression," he says. "I think he booked a doctor. He said to my daughter, someone is following me, when I drive the car there are high beams on me." This is a variant of a story told by Shire Ali's family, who say he feared that people were chasing him with spears.
Scott Morrison says Shire Ali's mental health problems are a "lame excuse" proffered for the actions of a terrorist. He dismisses the notion that Shire Ali was motivated but anything other than Islamic extremism.
"He was a terrorist," the Prime Minister said this week. "He was a radical extremist terrorist who took a knife to another Australian because he had been radicalised in this country. And we can't give him excuses."
Police say they have no evidence that Shire Ali had an mental illness. They also believe Beyza Eren, who has refused to co-operate with counter-terrorism investigators, is radicalised. Ahmet Eren describes this as bullshit.
There is evidence that Beyza Eren has embraced a more hardline interpretation of Islam.
Before her marriage to Shire Ali, she wore a hijab, the headscarf commonly worn by Muslim women in Australia. In more recent years, she has taken to wearing a niqab, a full face covering that is banned in France and Denmark.
It is a garment associated with the fundamentalist Wahhabi Salafi movement.
In Australia, the most senior Salafist cleric is Mohammed Omran, the emir of the Hume Youth Islamic Centre. The centre is now notorious as the place where the Christmas Day terrorists met before travelling into central Melbourne in 2016 to conduct reconnaissance on the chosen site for their planned attack; the centre where suicide bombers Jake Bilardi and Adam Dahman prayed; a centre where accused people involved in two other major terrorism cases before the courts were known to have attended. Police believe Hassan Khalif Shire Ali and Beyza Eren prayed at the HYIC.
Ahmet Eren says they regularly ate at the restaurant in the centre, a large, wood-fire pizza place a short walk from where the couple lived, but prayed at one of two Turkish mosques in Meadow Heights. Either way, Beyza Eren appears to have been involved in the broader activities of the centre.
She formed a close network of friends there and immersed herself in Koran studies. In July 2014, she was a member of the HYIC Sisters, a group that had organised an iftar dinner, an evening meal that breaks the Ramadan fast, to raise money for the poor in Cambodia.
None of this suggests she supported the actions taken by Hassan Khalif Shire Ali, actions that have left her as a single mum, with little means of supporting herself, and under intense police scrutiny.
Experts in violent extremism say that to understand why people are being radicalised in our suburbs and the threat they present, we need to get past binary debates and simplistic assumptions.
As Deakin University chair of Islamic politics Greg Barton says, it is not a question of whether Shire Ali was motivated by extreme ideology or was mentally ill. The twin propositions are not mutually exclusive. Most likely, both elements were at play. Barton draws a parallel between Bourke Street and the previous, most recent terror attack in Melbourne, the fatal Brighton siege carried out last year by Yacqub Khayre, another Somalian immigrant, who travelled from Melbourne to Somalia to train with terror group Al-Shabab.
You don't go to Greg Barton if you have questions about Islam. You go straight to the scriptures and do some close reading.
Police shot and killed him after he had murdered a hotel receptionist and taken a prostitute hostage.
"In the last two terror attacks, we have had two cases of what appear to be suicide by police. Suicide is being dressed up as going out in a blaze of glory, being shot down by police, where you will be the hero and posthumously remembered as such,'' Barton says. "That posthumous remembering is very much framed around the social contract that ISIS makes.
"It is not an either-or case that it is either suicide or it is becoming a martyr. For many people it comes together. What is different with ISIS compared to previous terror groups is they actively prey on this. They seek out damaged goods. They look for people who are on a self-destructive, suicidal path and encourage them.''
Curiously, they all understand it. The Mohammedans and their western lackeys are united against us. Why doesn't Chip Le Grand get it?
People who subscribe to radical views, including Islamic extremism, are not always a threat to public safety. The challenge for Australia's counter-terrorism agencies, particularly when it comes to managing the risk posed by 240 or so frustrated jihadists whose passports were cancelled at the height of the Syrian war, is recognising when radical thought is morphing into a propensity towards violence.
Lydia Khalil, a terrorism expert for the Lowy Institute who advised Boston police in the aftermath of the 2013 marathon bombing, says the path from radicalisation to violent extremist is idiosyncratic and difficult to predict.
"There is no template we can work from," she says. "There is no accepted, standard list of indicators. That is why we really need to take a deep dive into each individual."
No. We know they're all sympathetic to the cause. We know what Islam wants. We know the mission.  We don't have to get stuck into individuals. They're all in on it.
That is only now taking place with Shire Ali, a man who wasn't identified as at serious risk of violence by police, ASIO, Joint Counter-Terrorism Team members or his family before Bourke Street.
Sheik Isse Musse is sad and frustrated, both for the lives ruined and opportunity lost.
"You want us to do more? We could have done more if you came to us when you cancelled his passport. We could have reformed him but we didn't know about him.
"If they said, 'Go to this imam for three weeks or three months', I think this act would not have happened."
Camel dung. The terror comes from the mosque.