Climate hysteria offers Leftoids the perfect excuse for social engineering.
No more burgers or we all die IN 12 YEARS!
"In addition, cows emit the greenhouse gas methane during digestion, making them especially high-emitting."
Which is exactly why we should eat them, and at a faster rate.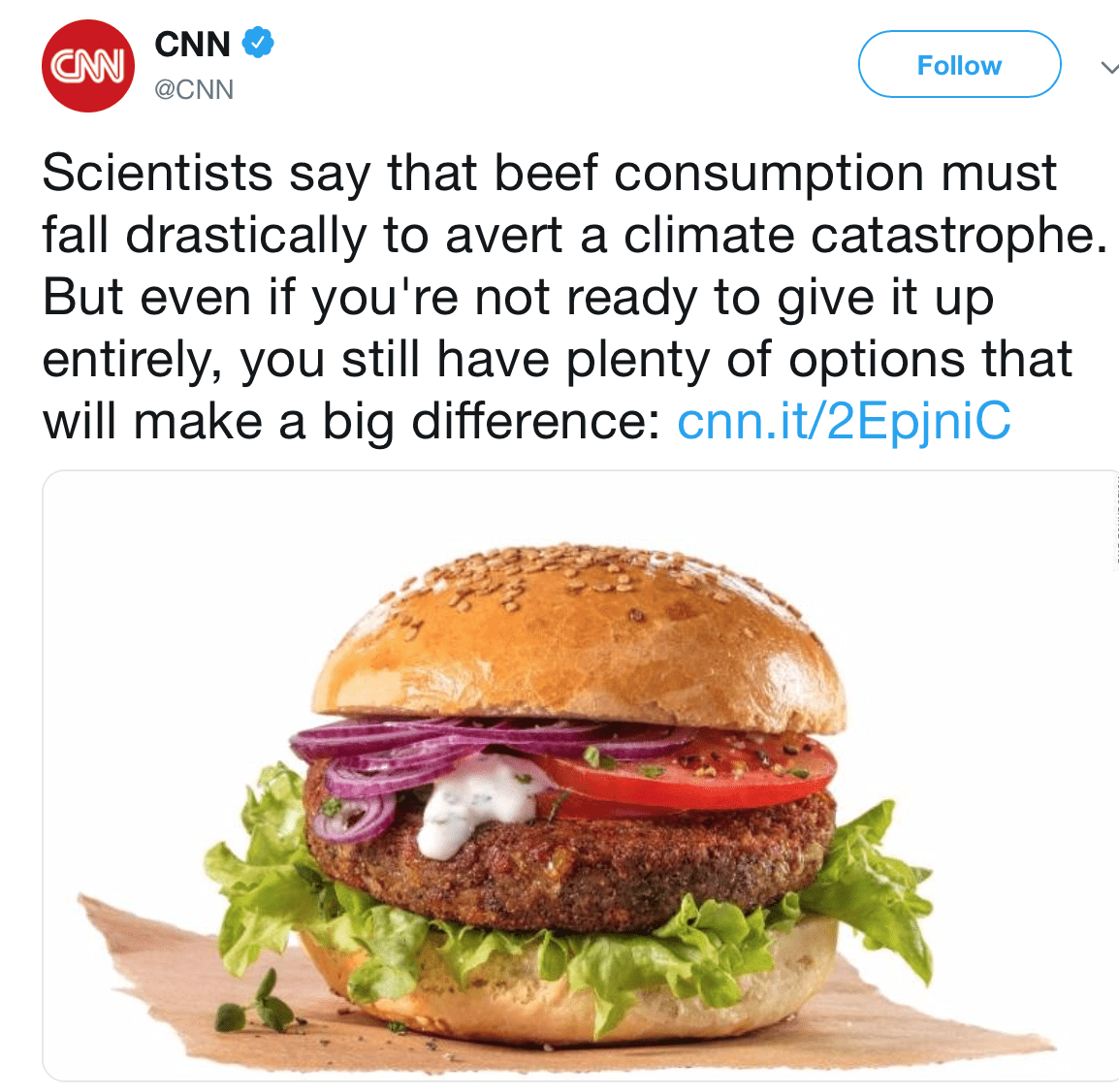 Guillotine for Macron?
RIOTERS erected a mock guillotine on the ravaged streets of France in what is seen as a clear warning to their under-fire President.
The shocking footage emerged before Emmanuel Macron was due to meet trade unionists, employers and politicians ahead of him addressing his nation on Monday.
Rioters erected the guillotine during the fourth weekend of protestsIt is not yet known where the film was taken, however it was posted on Reddit as cities including Paris and Bordeaux exploded into violence, during a fourth weekend of demos by Yellow Vest protesters.
The brutal device is best known for its bloody role in the French Revolution when it was used to execute aristocrats and politicians seen as the "enemy of the people".
In France, it is still seen as a symbol of a way of toppling those who are in power.
Paris was on lockdown yesterday as 1,000 protesters were arrested and 135 were injured during riots in a 'Day of rage' across the country.
In another shocking act of censorship and tyranny displayed by big tech social media companies, two ardent critics of Islam on Twitter received notices from the social media company informing them they violated Pakistani law.
Both Imam Tawhidi, a Muslim scholar from Australia and Ensaf Haidar, a Canadian human rights activist and wife of Raif Badawi, a Saudi writer who has been imprisoned and tortured in Saudi Arabia for his satirical blogs, received notifications from Twitter informing them of their "violations" of Pakistani blasphemy laws.