For China, Islam is a 'mental illness' that needs to be 'cured'
That's the right approach.
Practicing Islam has been made forbidden in parts of China, with individuals caught praying, fasting, growing a beard or wearing a hijab, facing the threat of arrest.
New decree seeks to 'guide Islam', as crackdown against Muslims and Islamic symbols continues.
Yazidi rights group urges US to keep troops in Syria
Rights group says US troop withdrawal from Syria may allow ISIL to return, posing an 'existential threat' to minorities.
Hungary Anti-Orban Protests Surge as Soros' Gets Unions to Threaten Strike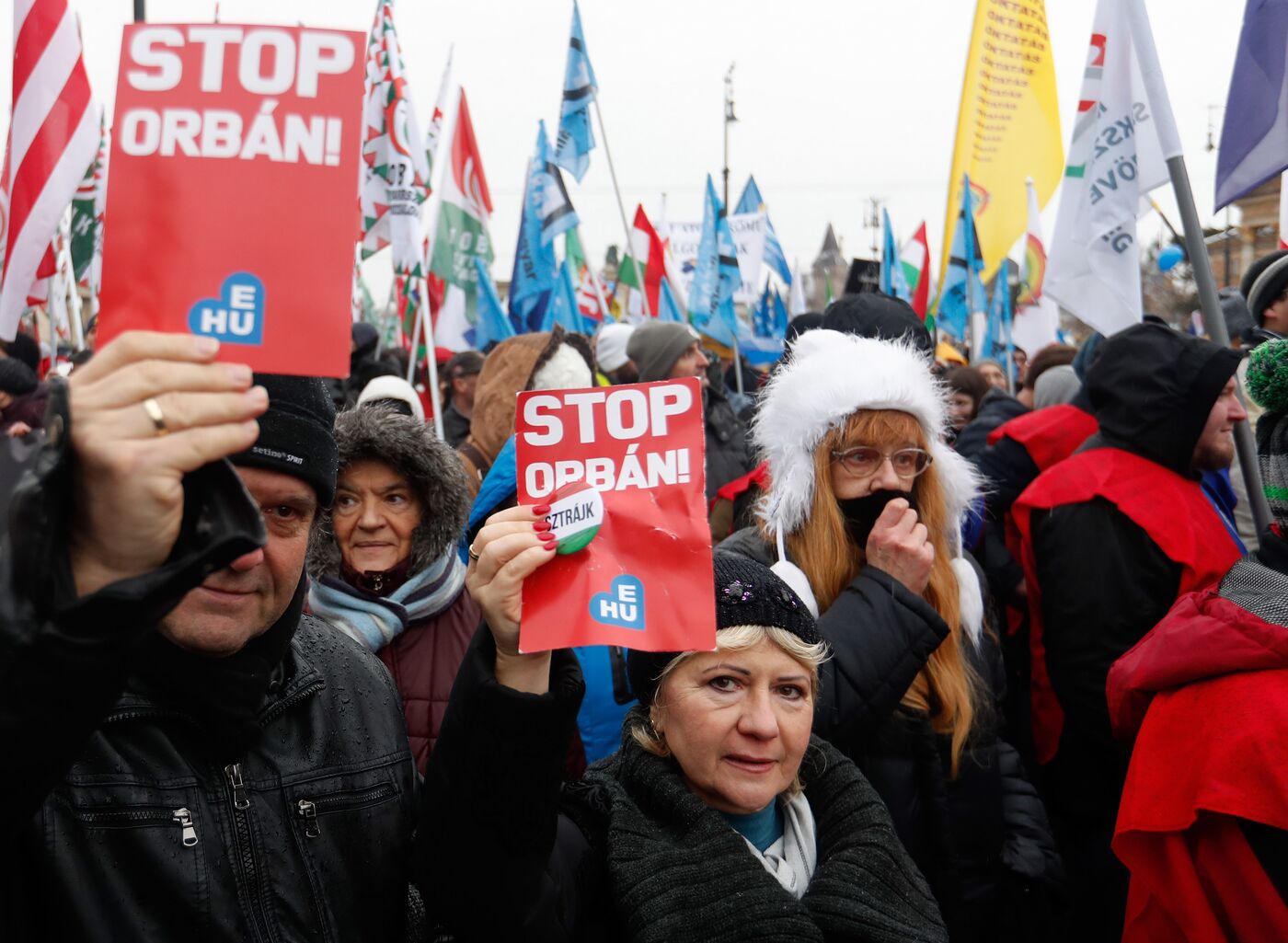 Hungarian anti-government demonstrations showed no sign of abating after almost a month of rallies that have snowballed from workers' demands to scrap a law on more overtime hours to a call for the end of Prime Minister Viktor Orban's illiberal rule. (Bloomberg)
Orban's government has clamped down on academic freedom Soros propaganda  more broadly in recent years, banning universities from teaching gender studies in October.
Orban has also targeted Soros personally, accusing the Hungarian-born philanthropist of destroying European civilization by promoting illegal immigration into the country.
By protecting Soros with the aim of preventing antisemitism, the Jewish community is looking at things the wrong way around. As the world's foremost funder of Immigration initiatives, Soros is driving the Islamization of Europe (including Hungary), hence promoting anti-Semitism. By protecting Hungary from Immigration and Islamization, Orban is hence preventing anti-Semitism. The Hungarian Jewish community needs to stop protecting Soros due to his Jewish biological origin, and start opposing of him as one of the world's foremost drivers of anti-Israel and anti-Semitic causes. (Joel Stein)