Robert Spencer in FrontPage: "Experts": U.S. Will Never Beat Jihadis Unless They Give Them Money and Power
Failed analysts keep pushing failed policies. ( FrontPage)
AFP reported Saturday that "experts" say "Western powers fighting Islamist groups around the globe are condemned to a never-ending battle if they only tackle the symptoms and not the underlying causes of jihadist insurgency." That is true, but these establishment "experts" have no idea of the actual underlying causes, and are recommending the same counterterror remedies that have failed again and again.
No such thing as European Islam – Turkey's top Muslim official
This will come as a shock to the likes of Emmanuel Macron, with his confident plans to create a "French Islam," but Macron will pay no heed. Erbaş, however, is backed up by the record of history. Throughout 1,400 years of Islam, there has never been a non-Muslim state in which a form of Islam developed that was shorn of jihad violence and Sharia oppression, and readily adapted to the values of the non-Muslim society. Instead, for 1,400 years, there has been jihad, wherever Muslims have gone.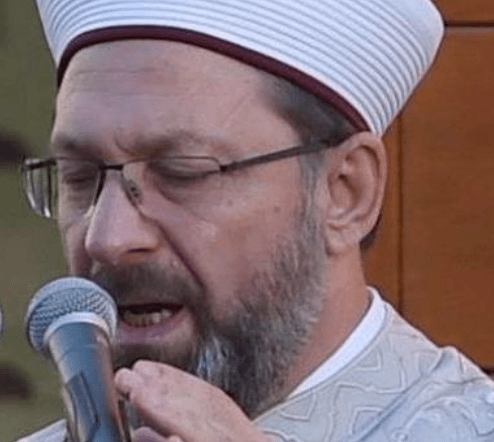 "There is no such thing as German, French or European Islam," Ali Erbaş, the head of Turkey's state religious authority, the Diyanet, said on Wednesday. "Islam is a religion of peace that defends and tries to keep the same universal values alive all over the world."
New study: Only people who are prejudiced against Muslims fail to see Muslim mass shooters as mentally ill
You gotta like Muselmaniacs. If you don't like them you are "Islamophobic", or something….
Why didn't we think of this before?
The study, "Muslim Mass Shooters Are Perceived as Less Mentally Ill and More Motivated by Religion," was authored by Brett Mercier, Adam Norris, and Azim F. Shariff.
How could anyone have gotten the crazy idea that Muslim mass shooters are not mentally ill?
Germany: Cops rule out terrorist motive for man who stabbed three random women in Nuremberg
Authorities have a long record of ignoring the alluhakbaring  assassins and claiming that jihad attacks were not jihad attacks even when the attacker was screaming "Allahu akbar." This may not have been a jihad attack. But why haven't authorities released the man's name? The fact that he was born in Germany establishes nothing; Cherif Chekatt was born in Strasbourg.
Father of Strasbourg jihad mass murderer says his son supported the Islamic State
Just like the father, who doesn't even  pretend.
"Shortly after Chekatt's death, the Islamic State group's Amaq news agency claimed he was a "soldier" of the group. French Interior Minister Christophe Castaner rejected the claim as 'totally opportunistic.'"
But Chekatt's father "acknowledged that his son backed the IS group."
So once again we see authorities dismiss an Islamic State claim of involvement in a jihad terror attack, only for that claim to turn out to be true.