On her first day as a new member of the United States House of Representatives, Rashida Tlaib (D-MI) called on her colleagues to begin taking steps towards impeaching President Trump.
Tlaib was fetted at a raucous reception later in the day by (Soros financed) left wing advocacy group MoveOn.org. Her closing remarks there were, "We're gonna impeach the motherfucker."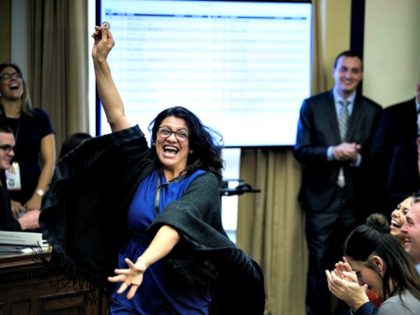 Congrats on this, Democrats.
Rashida Tlaib proudly posed with CAIR's co-founder Nihad Awad today.  Nihad Awad openly supports HAMAS. HAMAS seeks to eliminate Israel & Jews.  How could Democrats elect an anti-Semitic terror-tied Palestinian operative!?
Even before being sworn into Congress on a quran – the antithesis of the US Constitution – new Somali Congressmuslim has made the House sharia-compliant
By demanding that the House of Representatives reverse a 181-year ban on the wearing of any headgear on the floor of Congress, this new arrogant Somali Congressmuslim, Ilhan Omar, is just getting started on what is EVERY Muslim's ultimate goal: To replace our Constitution with Islamic sharia law.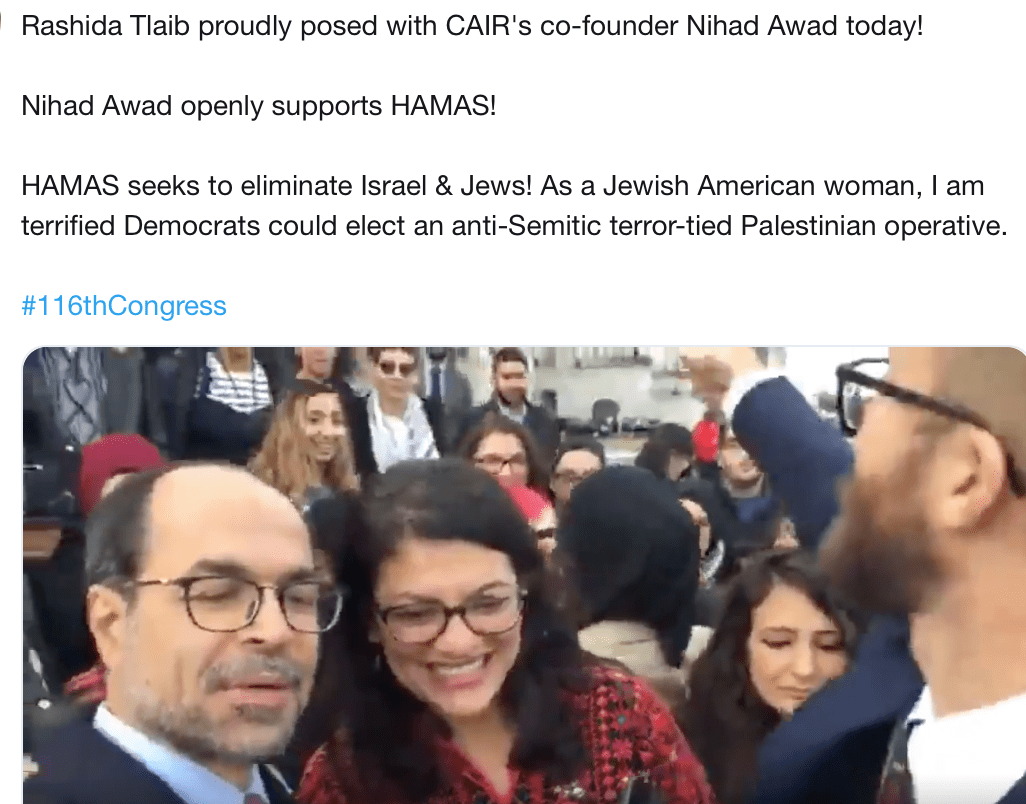 The crowd goes NUTS the moment Rep. Rashida Tlaib says: "We're gonna go in there and we're gonna impeach the motherfucker."
But wait, there's more: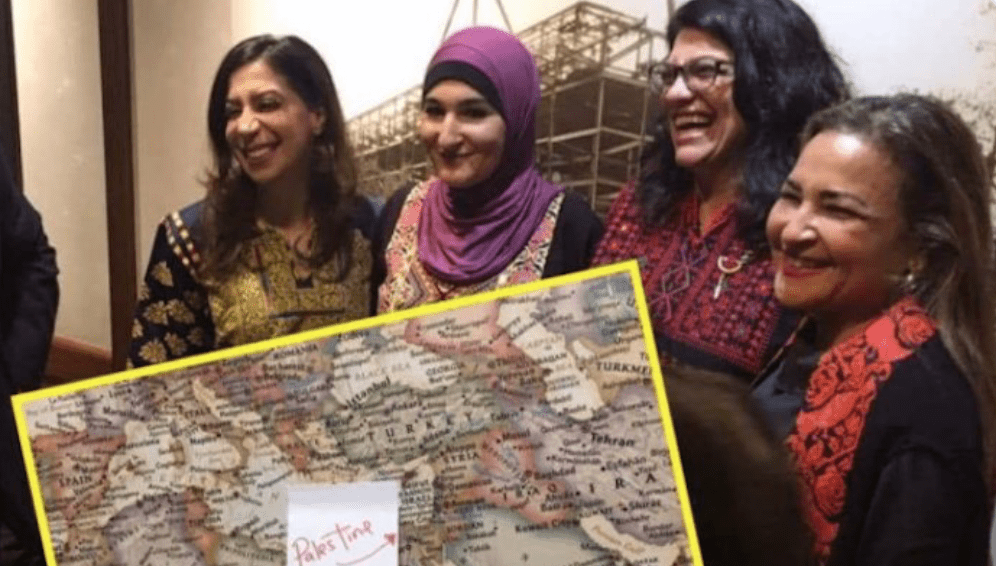 Racist Rep. Rashida Tlaib removes Israel from her office map and replaces it with "Palestine": It did not take long to see how this anti-Semitic bigot and Jihad supporter will use her newfound political power.