Stop publication of these fartwas! Infidel dogs could wake up and use them against Islam!
Publication of one wrong fatwa in the West can negatively affect the lives of thousands of Muslims.
The extreme political right in the West is reintroducing old Muslim fatwas into the public sphere as a pretext to attack Islam. These fatwas are characterised by religious radicalism and extremism. They use false religious notions to incite hatred towards non-Muslims.
No wonder then that tension is building between Muslims in the West and Western societies, reducing the chances for greater understanding and communication.
Comedy gold. Continued below the fold.
Chinese "Islamophobia" was made in the West
Not everything is made in China. But do  clueless  Western infidels really deserve credit for "Islamophobia?"
Hardly. But this Arab brainfart is from a Mohammedan scribbler at al Jazeera:
Viewing Islam as an abnormality and the cause of "extremism," is not exclusive to China, rather it finds its home in the West's Countering Violence Extremism (CVE) programs, which view expressions of Muslim identity  (jihad) as uniquely associated with "extremism" and "radicalisation." Programs aimed at "preventing extremism," have resulted in the stigmatisation and criminalisation of Muslim communities.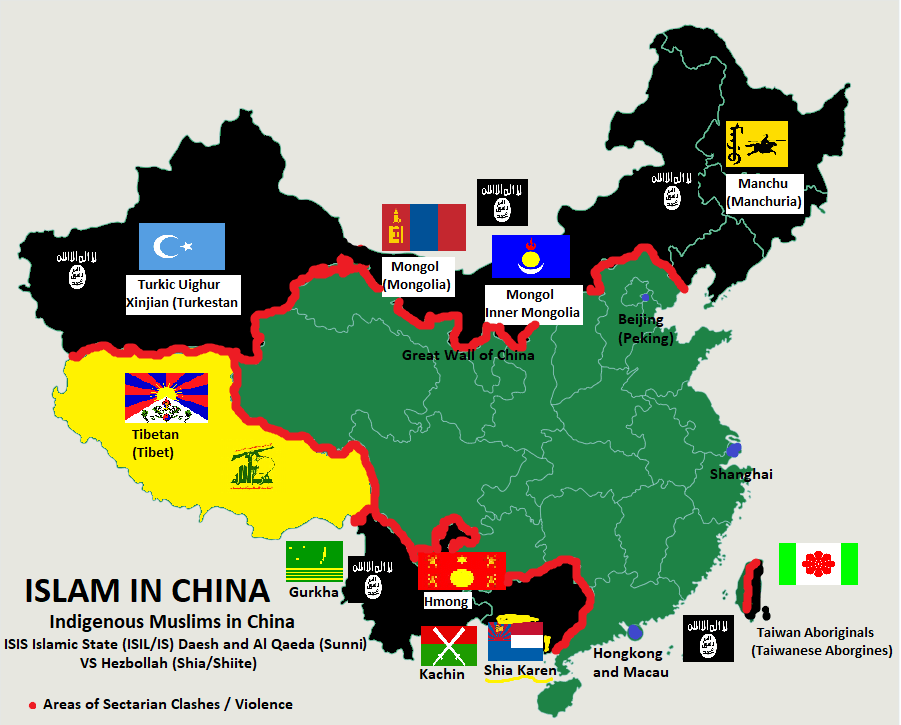 More on the religion that expresses its muslimness through acts that are often described as 'mental illness' – and now blamed on the West – at Al Jazeera thanks to Mullah
Border rancher: 'We've found prayer rugs out here. It's unreal'
LORDSBURG, N.M. — Ranchers and farmers near the U.S.-Mexico border have been finding prayer rugs on their properties in recent months, according to one rancher who asked to remain anonymous for fear of retaliation by cartels who move the individuals.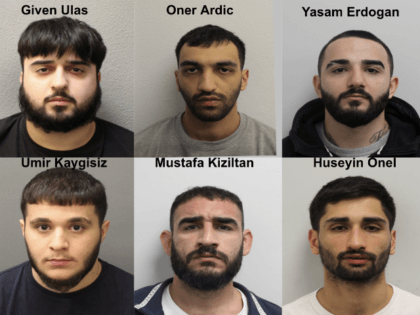 Not one Mohamed among them. Unusual, to say the least. But all of them are Mohammedans….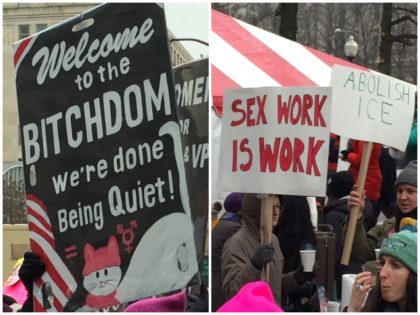 Body parts, foul language, and hate speech took center stage at the third Women's March in Washington, DC, on Saturday. Women and men clad in pussy hats carried signs cursing President Donald Trump and praising female genitalia and reproductive organs.
These people are certifiable. Cultural Marxism is in the Church. This woman does not represent any known Church, she represents the Domain of Satan.
Not so. This Austrian politician adds some sanity back into this cacophony of madness:
More from the Religion of Peace:
Continued:
The Global Fatwa Index, by Egypt's Dar al-Ifta al-Misriyyah, cites an interesting report on the relationship between Islamophobia and fatwas recirculated in the West via social media to increase hostility towards Muslim minorities in many Western countries.
The index is put out by an observatory established last October during the World Fatwa Conference. Its goals are to connect all fatwa institutions around the world and counter republication of old fatwas that contain misconceptions about Islam because they are no less dangerous than incitements for terrorist acts or promoting extremist ideologies or targeting civilians.
Reports published by the Global Fatwa Index are based on analysis of more than 10,000 fatwas circulated in 2018. It said 60% of the fatwas focused on calls for killing, violence and destruction. Naturally, they formed grounds for spreading hate and anti-Muslim messages to justify Islamophobic attitudes.
Enough evidence to ban the cult from the face of the earth. But these creeps manage to blame imaginary "Islamophobia".
Observers said the recirculation of extremist fatwas aims to increase hostility between Muslim minorities and the Western societies in which they live for the benefit of the political right wing in those countries. Right-wing extremists in the West try to intimidate societies into fearing Islam and Muslims and to popularise claims that all Muslims, without distinction, are a threat to European civilisation.
No doubt about it. To deny it is treason.
This ideological trend is reflected in much of the material spread via social media. The prize for most recirculated hard-line fatwas goes to Osama bin Laden's 1994 fatwa, which says that Jews must be fought around the world, and Yusuf al-Qaradawi's 2004 fatwa that called for the kidnapping and killing of Americans in Iraq.
Which just about all Koranimals agreed on.
Abdul Hamid al-Atrash, former head of the Fatwa Committee at al-Azhar, said the republication of extremist fatwas through social media could widen the gap between East and West and increase hatred among peoples. It is an extremely sensitive issue and requires a straightforward upfront confrontation, exactly as if facing real terrorists because it creates new waves of radicalism.
Don't wake up sleeping kuffars, they could fight back!
Chadian Grand Mufti Ahmed al-Nur, while visiting Cairo, said many voices in the West called for an end to such malicious campaigns. He said most people in the West understand that republication of old fatwas is intended to create tension between Muslims and Western communities. He insisted that such acts violate the values of citizenship in Western countries and affect the principle of peaceful coexistence among citizens.
Don't tell the truth about Islam, it causes violence!
Nur pointed out that bringing up these fatwas in the current context is dangerous to Western societies and would spread fanaticism and hatred. This is why it is imperative for Muslims to keep communicating with the West.
Pointing out that Muselmaniacs are hateful fanatics is dangerous to Western societies?
Within the context of its actions to correct religious discourse, the Egyptian Ministry of Awqaf published "Misconceptions," a book intended for secondary school and university students. The book was given free of charge and was translated into several foreign languages.
Don't look at the blood in the streets… walk on by….pretend it's not happening….
"Misconceptions" includes discussions, corrections and refutations of concepts used by extremist groups to recruit people through misinterpretation, including the concepts of jihad, Dar al-Kufr, Dar al-Islam and the Islamic caliphate. It pointed out the danger of takfirist practices.
Humbug.
Some observers said that such moves are limited and do not amount to real understanding and dialogue to confront the crisis. What is needed is a mechanism at the highest levels of leadership to effectively refute hostile crimes.
By which Koranimals ALWAYS mean 'the crime' of resisting Islam.
Barakat Abdulaziz, professor of media at Cairo University, said monitoring the circulation of such fatwas is not the desired goal. What is needed is to respond using social networking sites and the websites of official religious institutions. It is imperative that the responses be translated into foreign languages.
Abdulaziz said always being on the defensive shows an inability to communicate with the West. Observatories like the Global Fatwa Index should be strengthened and developed. There should be plans and close coordination between Islamic religious institutions because publication of one wrong fatwa in the West can negatively affect the lives of thousands of Muslims.