News Headlines:
…Twitter Allows Calls to Violence Against Catholic Children
Donald Trump:
The people of Germany are turning against their leadership as migration is rocking the already tenuous Berlin coalition. Crime in Germany is way up. Big mistake made all over Europe in allowing millions of people in who have so strongly and violently changed their culture!   –11:02 PM – Jun 18, 2018
Merkel's Germany: Fake Asylum Seeker Charged with Murder, Child Rape
Related news:
Predominantly Migrant' Gang Attack Germans at Train Station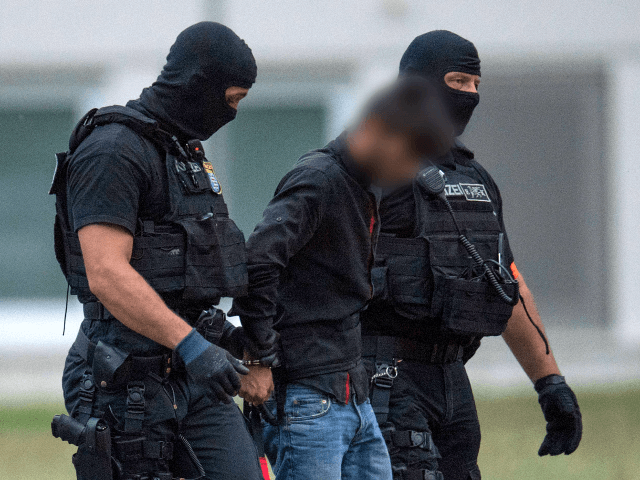 (AFP) — German prosecutors Wednesday announced child rape and murder charges against a rejected Iraqi asylum-seeker in a case that fuelled a heated debate about immigrant crime.
The accused in the "Susanna case", 21-year-old Ali Bashar, had fled Germany after the crime for northern Iraq but was extradited in a mission joined personally by federal police chief Dieter Romann.
Bashar is accused of beating, raping and then strangling to death schoolgirl Susanna Maria Feldman, 14, in a wooded area near his refugee shelter in the city of Wiesbaden last May 23.
Rape Jihad in Melbournistan
So we choose to go down the very same road as the UK. Over "One Million" underage British girls raped and used as sex slaves. Look at the crime Acid attacks ( two to three every day ). Stabbing murder bashing's and crime Wake up Australia. This is real.
Two (Muslim) men have faced court on FRIDAY, charged with the rape of underage girls in Werribee.
.
29-year-old Noor Hason appeared in Melbourne Magistrates' Court charged with one count of sexually penetrating a girl under 16 on December 3 last year.
Appearing separately, 21-year-old Mohammed Nuramin is charged with three counts of sexually penetrating a girl under 12, one count of sexually penetrating a girl under 16 and two of intentionally touching a child under 16.
The accused made no bid for bail and each have been to reappear on April 5.
In other news: