INDIAN warplanes have bombed suspected militant camps inside Pakistan, following a suicide attack which killed at least 40 paramilitary soldiers last week, according to the country's military.
The Pakistani airforce scrabbled its own jets in response.
At "World Government Summit," Globalists Push UN Agenda 2030
Top globalists are coming out of the closet. Thousands of leading globalists, communists, Islamists and others from around the world converged on the Arabian Peninsula this month for the World Government Summit. Their goal: promote technocratic globalism and plot the future of what they often call their "New World Order."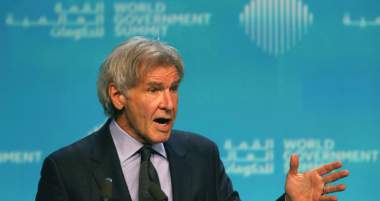 His Holiness Pope Francis delivered his redistribution message, as expected. And Harrisson Ford, also known as 'Indiana Jones', has become a global warming fanatic.
Key goals of the summit was advancing the implementation of the UN Sustainable Development Goals (SDGs), often referred to as UN Agenda 2030. UN Deputy-Secretary General Amina Mohammed opened the summit by demanding that the radical UN scheme be implemented to avoid "life-threatening consequences for billions of people." UN "High Commissioner for the 2030 Agenda" Cristina Gallach echoed the hysteria. And throughout the summit, more than a few speakers touted the controversial UN agenda as if it were the key to saving humanity from every problem under the sun.
We see the beginning of the annihilation of Western Civilization due to the deference we pay to Islamic migration & Sharia
Message from Dr Bill Warner:
As it does with everything in life, Islam has its own views about migration. For us migration is for an individual's gain—a better job, for instance. But for Islam, migration was the beginning of Mohammed's success. He preached the religion for 13 years and converted 150 Arabs to Islam. After he migrated to Medina, he became and politician and jihadist, which led to every Arab in Arabia becoming a Muslim. After Mohammed's death, Islam exploded out of Arabia in its second migration. When Islam settles into a society, the society becomes all Islamic (with a couple of exceptions—Spain and the Balkans). Islam does not assimilate, but dominates. This is because of its Sharia law. The purpose of migration is to start jihad and the purpose of jihad is install the Sharia. Undeer the Sharia, the other religions are subjected to taxes, domination and humiliation. After enough time, everyone will become a Muslim. Today in the West, we see the beginning of the annihilation of our civilization due to the deference we pay to Islamic migration and Sharia and we refuse to see the true nature and goals of Islam—complete domination of all aspects of our society. **Correction: at around minute 11:00, I misspeak. I say "jihad" and I meant to say "Jew hatred" in Mein Kampf. The graph is correct.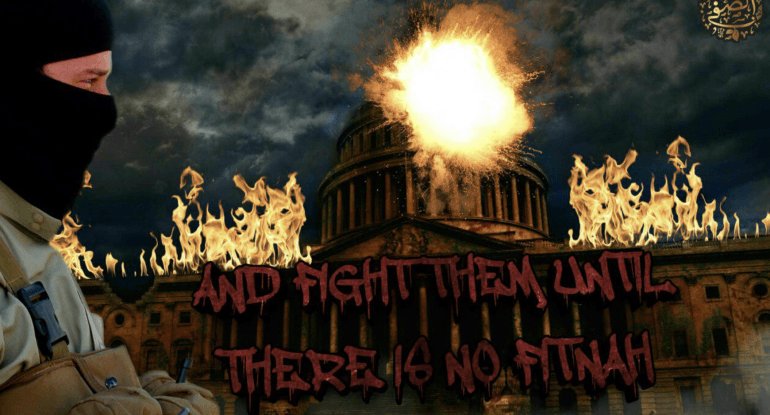 The NOI should have never got one cent in funding. Farraklown's brigades are a state within a state.