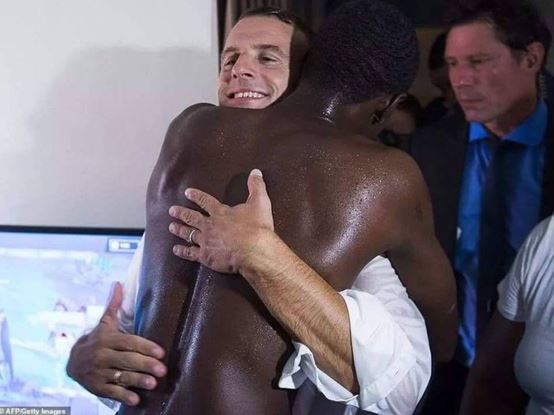 Moonbattery
This ought to calm down Gilet Jaune protestors who see Emmanuel Macron as a tyrant, about 8,400 of them having been arrested over the past few months. France's Moonbat Weenie in Chief is considering new measures to free them from the burden of incorrect thoughts by banning people from social media for life for expressing them:
Macron put forward the idea of permanently banning those convicted of so-called "hate speech" crimes from all social media.
Broadcaster BFMTV reports that a bill fighting hate speech online will be filed around May.
Macron argues that permanently revoking someone's fundamental right of free speech for saying something the liberal establishment does not like is the equivalent of banning soccer hooligans from attending games. No wonder this joker is so unpopular that the population continues to be in revolt.