French MPs have voted to make displaying the Tricolore and European Union flag compulsory in schools.
The National Assembly backed the amendment from establishment right-wing Republicans MP Éric Ciotti on Monday, according to euronews.
The two flags must be displayed in all lower and high schools, regardless of whether they are private or state-run, and it will be obligatory for all children to learn France's national anthem, "La Marseillaise."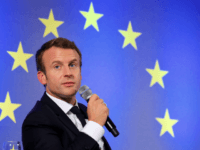 Marine Le Pen, the leader of National Rally (formerly Front National) slammed the Macron-led government for "impos[ing] this flag in the schools of our children!"
"Our Constitution recognises only the blue-white-red flag and the 'European symbols' were not adopted by France with the rejection of the Constitution! So it's unconstitutional!
"One more reason to dismiss Macron!"
Soros worried about EUSSR collapse: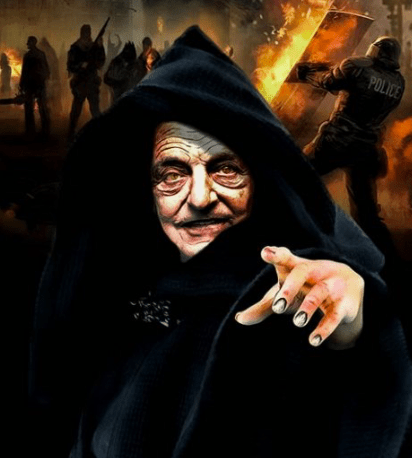 The European Council on Foreign Relations, an organization whose founding was sponsored by George Soros, has concluded that up to a third of the European Parliament may consist of "populists" after this spring's elections, paralyzing decision-making in the EU. Mr. Soros warned that the EU may dissolve, like the Soviet Union.
'The EU Could Die' – Macron Allies Fear Consequences of Globalist Collapse, Populist Rise in 2019 
Now wouldn't that be nice?
Viktor Orbán: "The Center of the New Internationalism is Brussels"
On Sunday Hungarian Prime Minister Viktor Orbán gave his annual State of the Nation speech in Budapest. Below are excerpts from the speech that have relevance for a non-Hungarian audience.
Many thanks to Vlad Tepes for the subtitling:
Video transcript thanks to the Gates of Vienna
EUSSR Bully Boy Guy Verhofstadt Insults Giuseppe Conte in the European Parliament
Guy Verhofstadt is a Flemish politician who currently leads the parliamentary group Alliance of Liberals and Democrats for Europe (ALDE) in the European Parliament. Mr. Verhofstadt is the founder of the Spinelli Group, which is named for the Italian Communist Altiero Spinelli, one of the fathers of the European Union.
Mr. Verhofstadt is best-known, however, as one of the most dedicated promoters of "an ever-closer union" in the EU, and often acts as a bully-boy against any politician from any member state that acts against the interests of the EU, as he sees it. His most recent targets have been in Hungary and Italy, for obvious reasons.
Giuseppe Conte is the current prime minister of Italy for the coalition government of the M5S and the Lega. In the following video Mr. Verhofstadt accuses Mr. Conte of being a puppet for Matteo Salvini (Lega) and Luigi Di Maio (M5S). Mr. Conte's response follows.
Many thanks to He Ha for the translation, and to Vlad Tepes for the subtitling:
Video transcript: