Asylum seeker allegedly groped two nurses after being transferred from Nauru to Australia
An Afghan asylum seeker Moslem savage allegedly inappropriately touched two female nurses after being rushed from Nauru to Australia for medical treatment. 
The 38-year-old man was being treated at Sydney's Royal North Shore Hospital last month when the alleged incident occurred.
He also allegedly threatened to physically assault both the nurses after he found out they had complained to security.
Police were called and charged the man with common assault, touching a person without consent, stalking and intimidating intending to cause harm.
He will face a Sydney court today.
Just a "schoolgirl", really?
One of three schoolgirls who left the UK to live in ISIL's so-called "caliphate" has said she wants to "come home" as she is nine months pregnant.
That's right, folks. These bitches went to get knocked up by head chopping Islamic savages and now they carry the dragon eggs of Islam back to the UK, where infidels must pay for their upkeep.
…her two friends – Kadiza Sultana and Amira Abase had also married foreign ISIL fighters.
'She's pregnant and vulnerable'
Begum's sister, Reenu, pleaded for the British government to allow her to return, tellingITV News that she needed to be at home, "where she belongs".
"She's pregnant and vulnerable, and it's important we get her out of al-Hawl camp and home as soon as possible…"
"We hope the British government will help us bring her home to us where she belongs."
These bitches are not victims. They certainly do not belong in Britain.
Delcy Rodríguez, who officially served as vice president of Venezuela until the inauguration of interim President Juan Guaidó in January but has refused to step down, warned Venezuelans on Tuesday that shipments of food aid from the United States were "carcinogenic" and part of a plot to kill them.
Low life scum.
Delingpole: No, Climate Change Is Not Wiping Out the World's Insects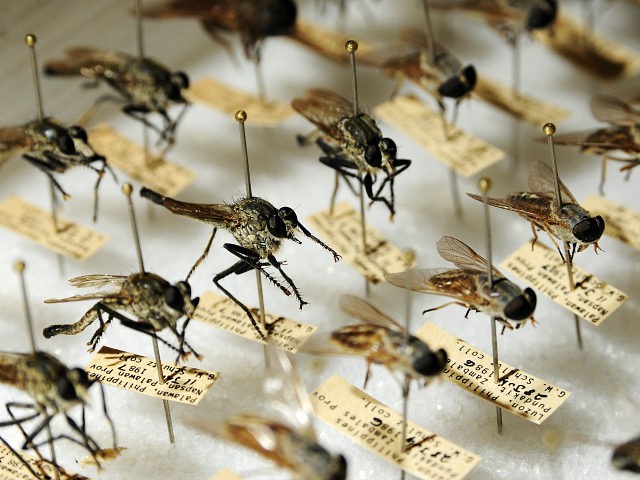 If you believe the Guardian and the BBC, the world is on the brink of Insectapocalypse: A mass extinction of creepy crawlies that threatens the "collapse of nature."
But if I were you, I'd take these claims with a big pinch of salt, especially if they include the words "climate change." That is because the most dramatic, oft-quoted study that links insect loss with climate change turns out to be flawed to the point of uselessness. It is so bad that the Global Warming Policy Foundation has sent a formal complaint to its publishers calling for its withdrawal.
The study by Brad Lister and Andres Garcia was published last year by Proceedings of the National Academy of Sciences of the United States of America (PNAS). Titled Climate-driven declines in arthropod abundance restructure a rainforest food web, it appeared to tell a very worrying story about a precipitous decline in the number of insects in Puerto Rico's Luquillo rainforest.