Pope Francis Urges Christians to Overcome Fear of Migrants
…the pope said Christians have no right to treat the plight of migrants as a minor moral issue because Jesus commanded his followers to welcome the stranger.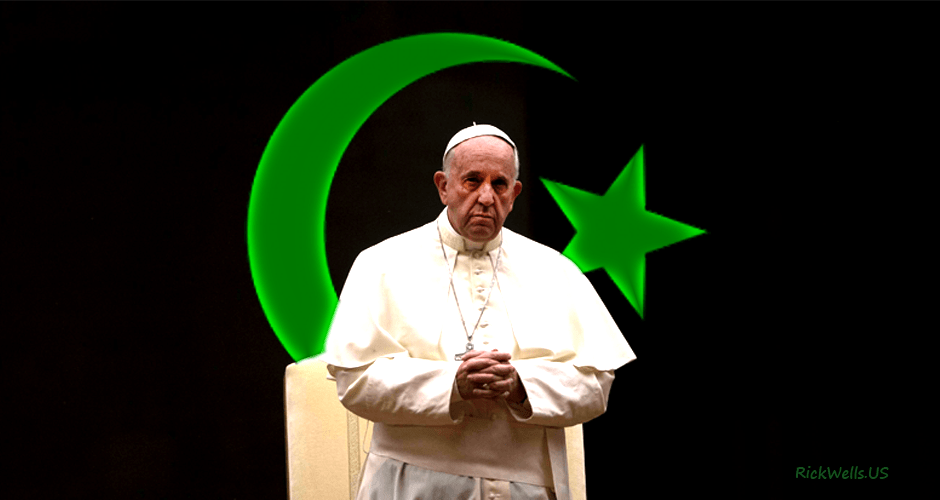 We don't fear migrants. Pope should tell Christians not to fear priests. This commie b*tch invokes Jesus who never said sell your birthright and allow third world savages to destroy your culture and civilisation.
Islamic State Sharmuta says 'I don't trust anyone'
Would you trust The British women  Paki bitches who married IS jihadis  and who are now pregnant with their brood? 
'We understand why people don't want her back': ISIS bride's mother weeps after speaking to her daughter for first time in two years – amid calls for unrepentant pregnant teenager, 19, to be banned from Britain
Shamima Begum, 19, fled Bethnal Green for Syria with two friends Kadiza Sultana and Amira Abase in 2015     
She married a Dutch jihadi within days, had 2 children who died and is nine months pregnant with third child
The family of the teenager has said they understand why people are angry and don't want her to return 
Teenager told The Times: 'I don't regret it. I'll do anything to come home and live quietly with my baby'
She added:

'I really want to get back to Britain because I know it will be taken care of, healthcare-wise at least'

One of her friends was killed in an airstrike, the other is with ISIS in its last stand fighting Syrian forces 
Shamima fled ISIS in eastern Syria when her jihadi husband Yago Riedijk, a Dutch convert, was captured 
Security Minister says she will not be rescued –

but has a right to come home and will be questioned by police

Begum's family lawyer insists she's a 'victim'

– but they've not spoken and she's trying to get home 'by herself'
Iranian immigrant, 35, admits murdering his wife by stabbing her multiple times three days after she refused to support his application to remain in the UK
Dana Abdullah (pictured) inflicted fatal wounds on his wife – three days after she refused to support his application to remain in the UK
Mohammedan woman convicted after taking her daughters to Somalia for FGM.
This insidious cult has no place in Australia.
These children are now scarred for life.
Right. But What's going to happen to her now? Nothing. Our government bureaucrats will not revoke their residence permits and ship them back, or will they?