Typical for rats like this "caliph". Either they run away in a burqa or they hide behind women and children. You'll never see a fat mullah blow himself to smithereens.
The death of ISIS: US-backed Syrian forces say desperate caliphate has lost its last stronghold after letting women take up arms in its defence… but what has become of its leader Baghdadi?
Syrian Democratic Forces declared 'total elimination' of group from Baghouz
Desperate jihadists deployed females with AK-47s at their bloody defeat 
But ISIS' leader Abu Bakr al-Baghdadi was not found among the rubble
SDF believe 'the Ghost' remains at large despite a $25million price on his head
ISIS has lost its final stronghold in Syria according to the US-backed forces in a desperate stand which saw women deployed, but its leader remains elusive.
Syrian Democratic Forces declared a 'total elimination' of the jihadist group on Saturday morning after flushing out suicidal jihadists from the holdout in Baghouz, eastern Syria.
The terrorist group's bloody last stand saw male and female fanatics hiding in caves as US-backed forces rained down an overnight barrage on Thursday.
The world's most wanted man Abu Bakr al-Baghdadi, who declared himself the tyrant of the regime in 2014, was apparently not among their number.
Nicknamed 'The Ghost', Abu Bakr al-Baghdadi, last appeared in public to deliver this sermon at Mosul's famed Al-Nuri mosque in 2014 declaring himself 'caliph'
There's lots more, please click on the link for more…
More news: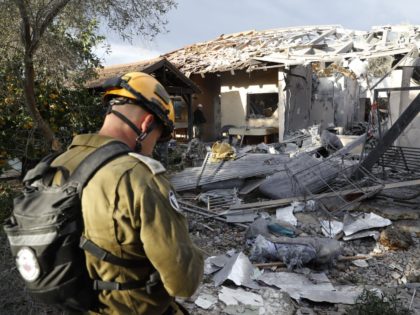 More from the Religion of Peace: