Mohammedans are absolute world champions in grievance mongering: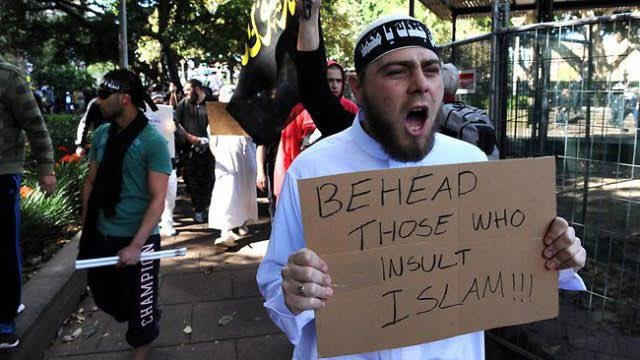 Our fear does not exist in a vacuum. It resides and is increased in a society where our leaders sit in a parliament where it is OK to call Islam a "disease"; where it is OK to refer to a "final solution" when talking about Muslim presence in society; where it is OK to wear and ridicule our religious attire as if it is nothing more than scrap material; where it is OK to say that we made a "mistake" to let Muslims come to this country in the 1970s; where it is OK to say that Muslims don't condemn terrorism even though Muslim leaders have issued more statements condemning terrorism than they have on any other topic; where it is OK to make Muslims feel that they do not belong! …
More on those who fear – but call for 'unbelievers' to be beheaded, among other things – at The Guardian thanks to Mullah, pbuh
Terrorist attacks against Muslims in the Western world are extremely rare.
Killer's Manifesto: Mosque Shooter Posted 73-Page Rant Foreshadowing Massacre Just Hours Before the Bloodbath and Said He Was 'Inspired' By Norway Mass Murderer Anders Breivik
A terrorist who opened fire on a New Zealand mosque published an online manifesto detailing his plans to carry out a massacre hours before the attack.
Pope Francis reached out to the "Muslim community" in Christchurch on Friday, assuring them of his solidarity and prayers after shooting attacks that claimed the lives of some 49 people with another 40 wounded.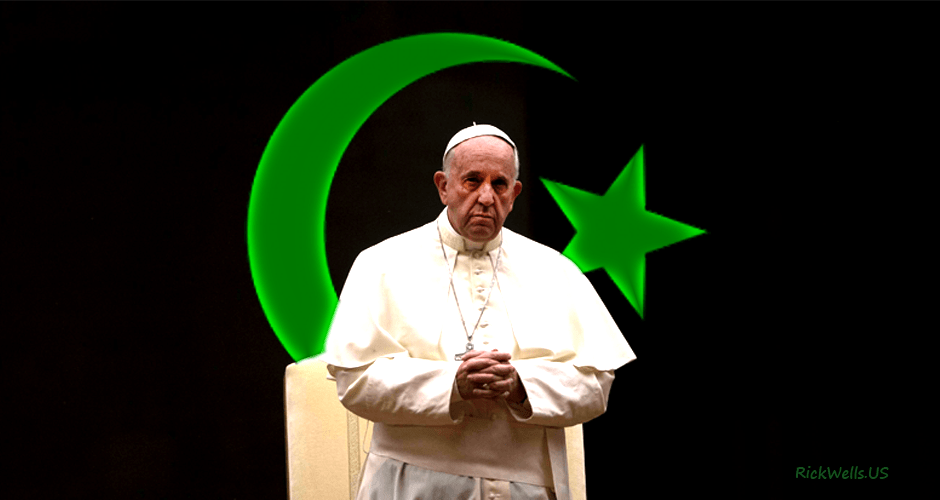 Pope Francis expressed his solidarity with Muslims in New Zealand after attacks on mosques in Christchurch that killed at least 49 people. In his manifesto, the alleged killer Brenton Tarrant described himself as an "eco-fascist" who admired Communist China.
What a disgrace for NZ to have such a pandering, stupid woman don a solidarity hijab and kowtow to Mohammedans: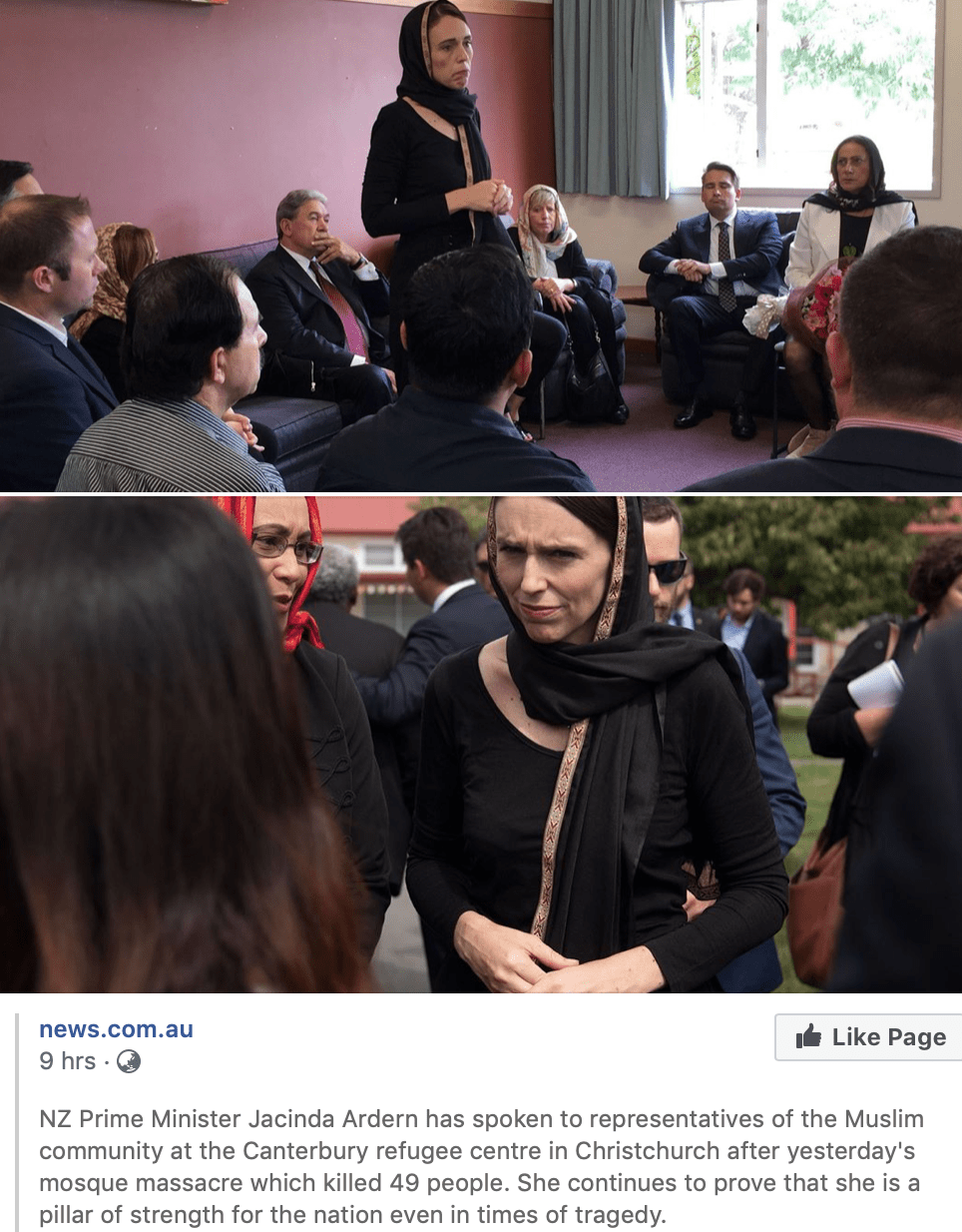 NZ Prime Minister Jacinda Ardern has spoken to representatives of the Muslim community at the Canterbury refugee centre in Christchurch after yesterday's mosque massacre which killed 49 people. She continues to prove that she is a pillar of strength for the nation even in times of tragedy.

The drecks media is beneath contempt.
Australia:
How a Jihadi Bride Gloated From Syria She'd Kill a Reporter's Family and Would Only Return to Australia When it Was Part of the Islamic State — and Now She's Begging to be Let Back in
It's a clown show:
the pandering is shameful and undignified. Have you ever seen your PM hug the victims of Islamic terrorism like this?