Congresswoman Ilhan Omar, a Muslima who represents Minnesota's 5th District in the U.S. Congress, said in an interview that former President Barack Hussein Obama was just "a pretty face" who "got away with murder". Ms. Omar averred that Mr. Obama was not really all that different from President Trump.
Update:
Istanbul police use tear gas to disperse Women's Day marchers
Protests like this are not to Erdogan's liking.
Crowd protesting against domestic violence, demanding change on International Women's Day takes to streets despite ban.
Several thousands of people gathered in Istanbul in defiance of a ban on protests in the area [Ozan Kose/AFP]
Turkish police have fired tear gas at thousands of people who gathered in central Istanbul for a march to celebrate International Women's Day in defiance of a protest ban.
ISIL fighters' families struggle in Iraqi society
OMG! How terrible is that!
A human rights group says that families with ties to ISIL are facing collective punishment – which is a war crime.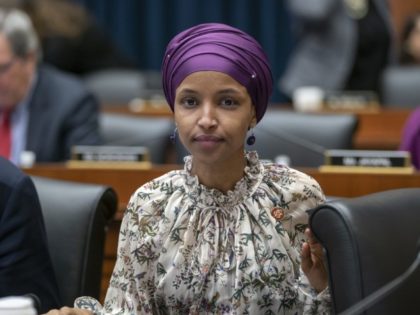 What a surprise!
Hmm, I beg to differ. Nothing 'pretty' about this sewer rat, and his smile is as fake as a 13-dollar bill. But it just goes to show that Omar expects nothing less than a 100%  MuBro commitment from fellow Moslems.