Clown gallery of subversive, partisan Obama lackeys in the dock:
John Brennan and James Comey, Obama intelligence chiefs, under fire after Mueller report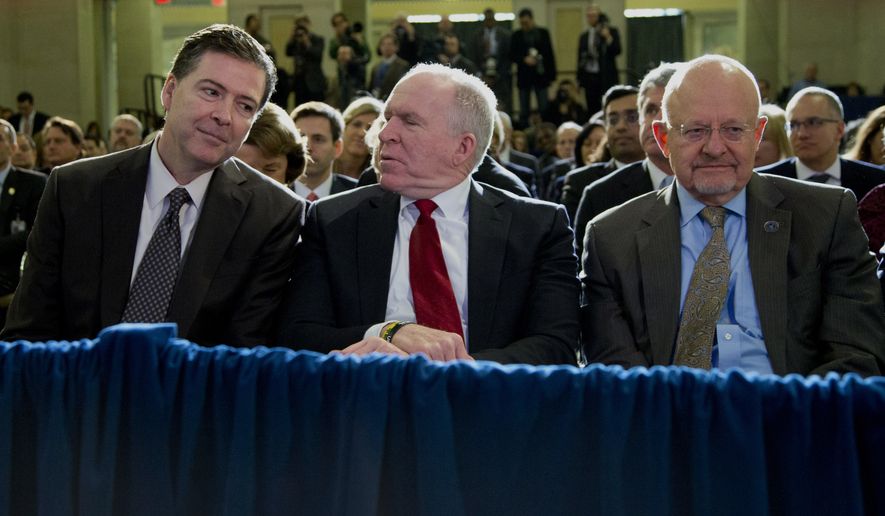 Special counsel Robert Mueller's finding that there was no Trump campaign conspiracy with Russia to steal the 2016 election has unleashed a tsunami of outrage toward Obama-era intelligence chiefs, particularly former CIA Director John O. Brennan and former FBI Director James B. Comey, who are accused of pushing the allegation during congressional hearings, in social media posts and in highly charged interviews on television over the past two years.
The United States has two justice systems: One for Hillary Clinton and the Democrats. The other for everyone else.
The Obama regime was the most corrupt in US history.
Judge Jeanine Pirro will return to her FOX News show, this Saturday despite HAMAS-linked CAIR & Communists groups smear campaign to get her fired
Be on Alert: CAIR is receiving funding from Soros to monitor & criminalize your speech
Proof of SOROS money:
https://keywiki.org/Communities_Against_Hate …
Tolerance and Islam
"Intolerance may not promote progress but it can promote survival. An intolerant Islamic world may outlast the Western world that seems ready to tolerate anything, including the undermining of its own fundamental values and threats to its continued existence."–Thomas Sowell
 "Islamophobia Epidemic" in Australia
Yet another warped & twisted view from a scribbler who resides in Sweden, and who insists that Islam is a race:
After all, it was his (Fraser Anning's) document that called for the blame of the attacks on Muslims as a consequence of the faith that they adhere to. As the concluding paragraph illustrates, "The truth is that Islam is not like any other faith. It is the religious equivalent to fascism. And just because the followers of this savage belief were not the killers in this instance, does not make them blameless." …
Not a conspiracy theory: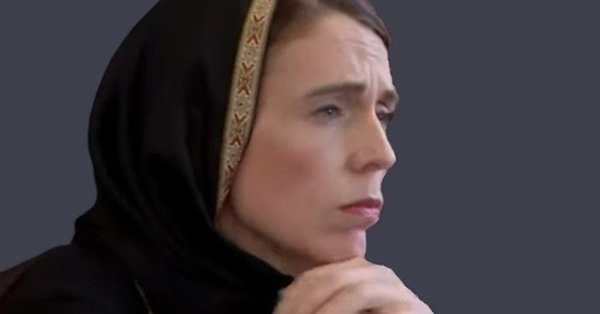 Speaker of the House, Trevor Mallard, made the decision to drop references to Jesus in order to make the prayer "more inclusive" for all parliamentarians.
Global network of "racist Islamophobia"

The Christchurch terror attack is a manifestation of Islamophobia, cultivated by images, disinformation and false narratives that are anchored in the portrayal of a Muslim threat to civilisations, especially western civilisations.
…which must be destroyed and replaced by Islam.
Israel:
Tomorrow, Hamas is organising a huge riot, with the aim of breaching the border and reaching Israeli families. The IDF will be there to defend those families.
Rats:
Eric Holder is taking a page from Andrew Cuomo, becoming the latest Democrat to insult America. Holder asked @realDonaldTrump supporters, "Exactly when did you think America was great?" Shameful.
President Trump repeated his threat to close down the border between the US and Mexico, this time setting a deadline of next week if Mexico doesn't step up.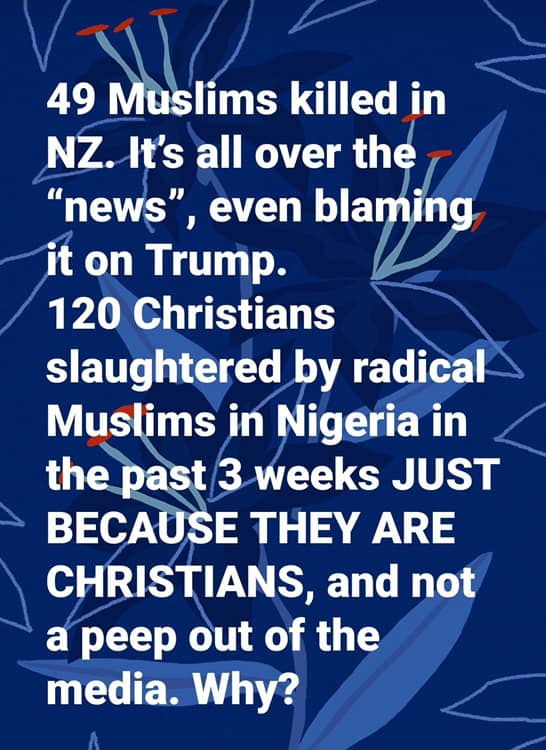 Here's why: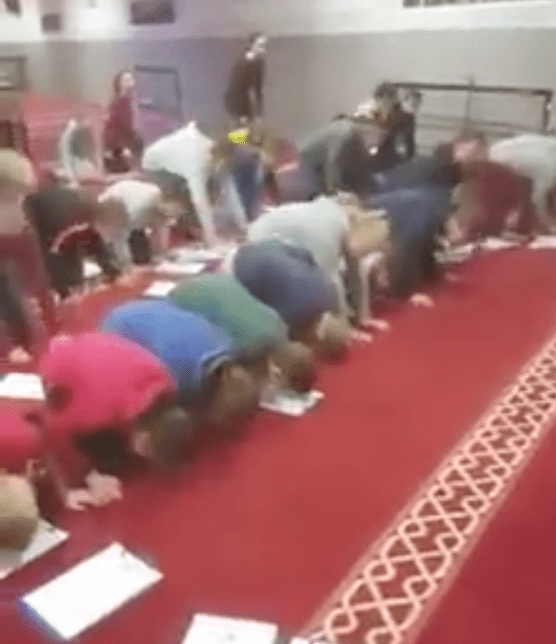 Once again this is being done in the name of "education."
This is not education, this is indoctrination. If this really was a "field trip" being done for "education" kids would be observing, not participating.
Bet there are no "field trips" to churches.
Expressions of Muslimness: when jihad comes, people will not be killed…. unjustly.