New York Times update:
The police said one person was in custody, but they were unsure if there were other people involved.
New Zealand police confirm there have been "multiple fatalities, as far as we know, at two locations" named as mosques in Christchurch, and that one person is in custody
The New Zealand Herald says there are at least six casualties, with one witness reporting seeing a man with an automatic rifle opening fire on the mosque during Friday prayers – the busiest time of the week.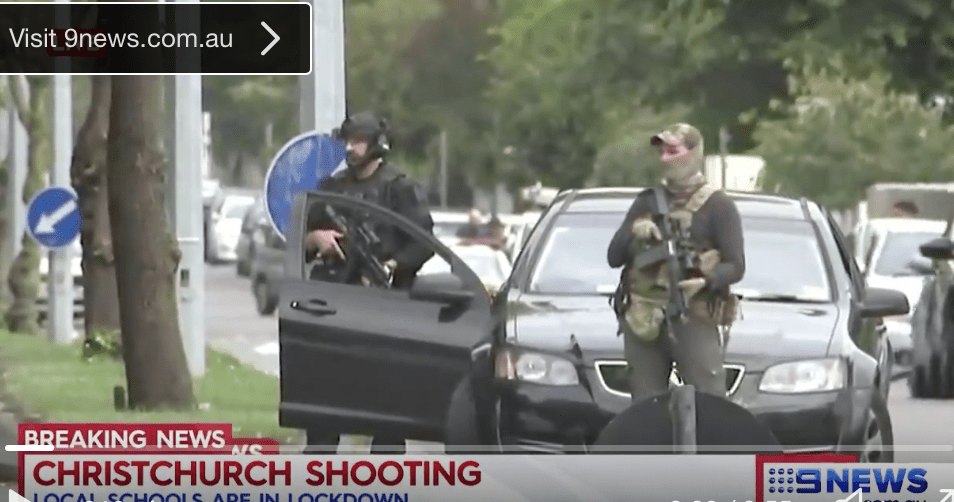 Update:
#BREAKING: A bomb has been found in a car in Christchurch, around three kilometres from where the original shooting took place. #9News
.
.
A man wearing a helmet, glasses and a military jacket reportedly fired on hundreds of worshippers at Friday prayers at a mosque in Christchurch, New Zealand.
New Zealand Radio reported, citing a childcare center manager, that at least 30 people were injured or killed.
Witness Len Peneha told the Associated Press that a man dressed in black enter the Masjid Al Noor mosque and then leave before police arrived.
He then went into the mosque to try to help and "saw dead people everywhere."
Another eyewitness told New Zealand Radio that an "automatic weapon' was used and a woman and child were among the at least 4 people he saw downed.