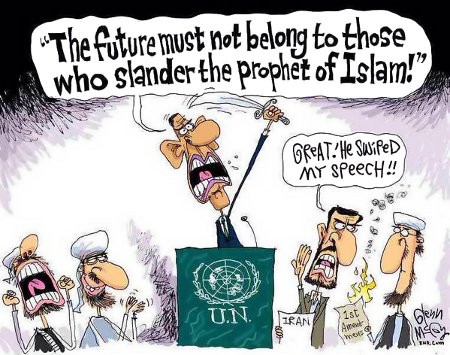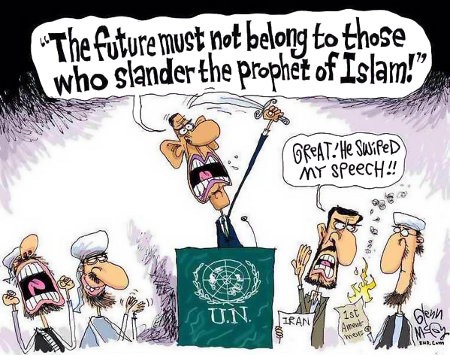 Mohammedans will always be a state within the state. They never become part of the host country.
(Muslims) "…claim the right not to assimilate, and the day is coming when the question will be how can the United States regulate the defiantly unassimilated cultures, religions and mores of foreign lands? Such immigrants say their traditions trump the U.S. legal system. Balkanization of the United States has begun."
Thanks to Obamunism.
In March 2019, the two new Muslim women in the U.S. House of Representatives, one from the stacked Muslim immigrant crowd from Detroit, and the other in "Somaliland" Minneapolis, Minnesota, move fast to enact five Muslim holidays into Federal Law. Ihan Omar of Somalia, voted into the House, and her sidekick, Rashida Tlaib, who wrapped herself into a Palestinian flag when she won a House seat, have pressed for eradication of ICE and DHS. Soon, they will submit bills to increase Muslim immigration and chain-migration numbers. With their increased numbers, they will introduce bills to enact Sharia Laws in America.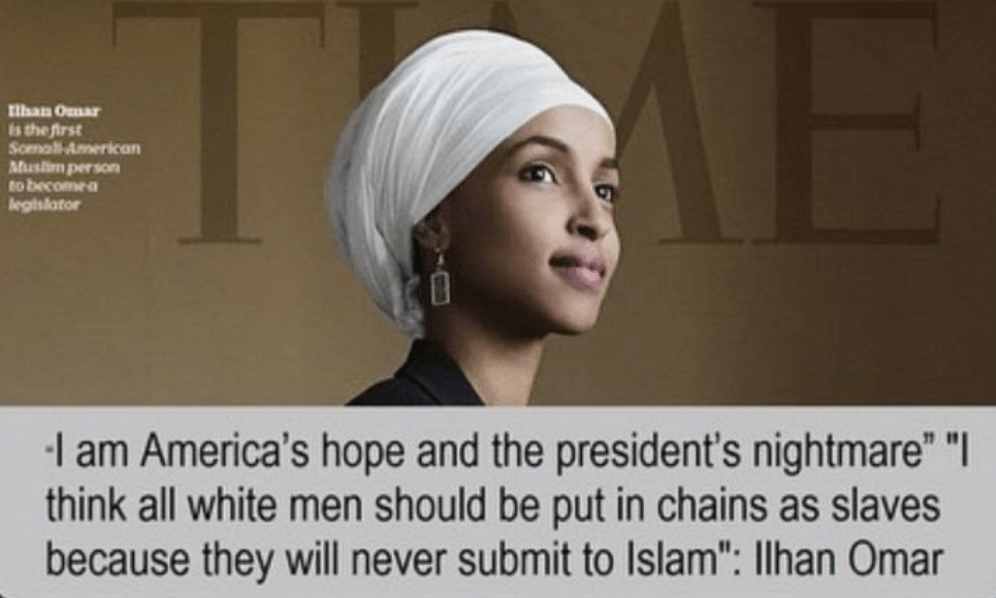 Ilhan Omar's Junta Now Controls Democrat Party
Ilhan Omar and her maniacal allies (Alexandria Ocasio-Cortez, Rashida Tlaib, et al.) are now running the Democrat Party. Jews aren't the only ones who should find this terrifying.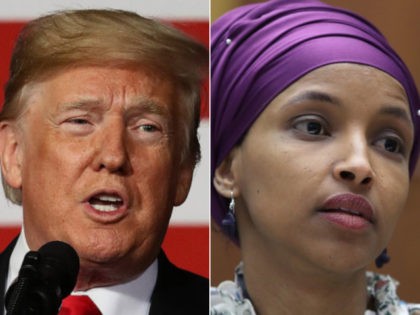 Democrats Support Voting by Illegal Aliens
"What kind of government would cancel the vote of its own citizens, and replace it with noncitizens?"
House Speaker Nancy Pelosi (D-CA) said the United States must not suppress the vote of newly arrived legal immigrants — including those foreign nationals who arrive en masse at the U.S.-Mexico border.
It isn't a question of whether the Democrat Party is anti-American. The question is whether we can do anything about it before it is too late.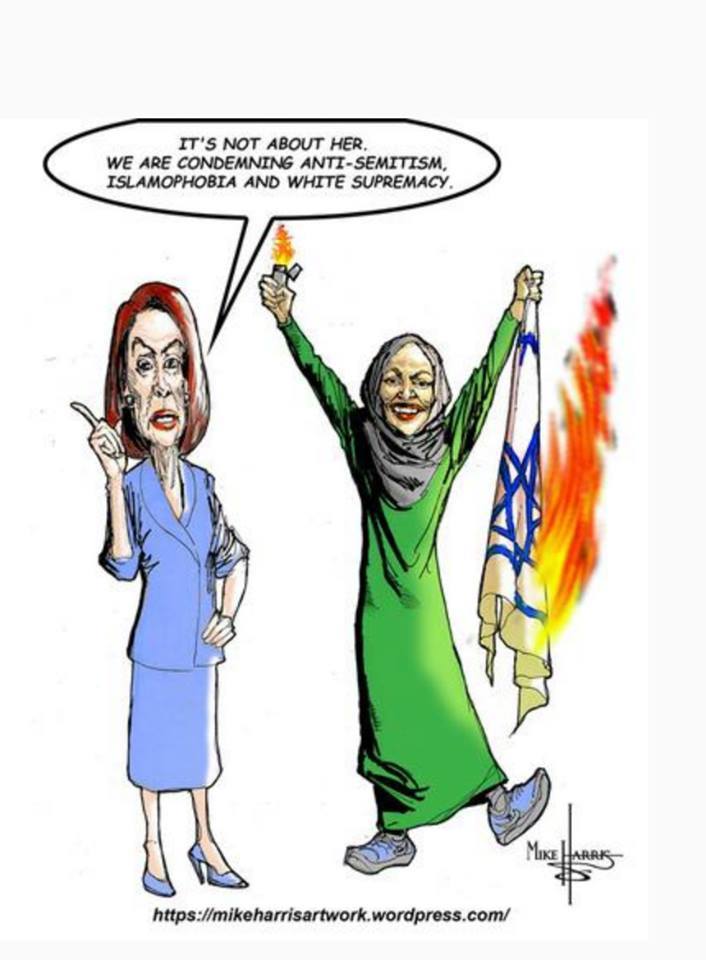 Rashida Tlaib Delights CAIR
On September 11, 2001, anyone who said that Americans would one day vote for this would have been torn apart by an enraged mob:
Rep. Rashida Tlaib (D-MI) delivered the keynote speech at the Council on American-Islamic Relations' (CAIR) 15th annual banquet on February 26th. She opened by saying, "'We always said 'the Muslims are coming'… I think we're here!" The crowd roared.
CAIR is a terror-affiliated expansionist Islamic outfit that specializes in lawfare and propaganda. You might call it the Islamic equivalent of the ACLU.
Rashida Tlaib is a moonbat best known for bellowing of the president, "We're going to impeach the motherf***er" on nonspecific charges. This also delighted the sort of people who support her.
Thanks to moonbattery, we are being conquered from within:
The fight against "hate and racism" refers to the subjugation and ultimate eradication of non-Muslims. Her colleague and ally Ilhan Omar, who recently demonstrated her dominance over ostensible Speaker Nancy Pelosi, makes it clear they plan to start with Jews.
Tlaib compared Omar to "civil rights icons" while defending her from the tepid pushback she received from fellow Democrats over her incessant stream of anti-Semitic rhetoric. In the upside-down world of Islamomoonbats, Jew-bashing is civil rights work.
As hot as a clitless hole can be:

Thanks to Moonbattery
Americans' support for Israel has declined to its lowest point in a decade
You can thank Barack Hussein Obama for importing (mostly at US taxpayer expense) upwards of a million Muslims hostile not only to Israel, but to America, as well. The two new extremist Muslim congresswomen – Ilhan Omar (D-MN) and Rashida Tlaib (D-MI) – represent the short term effect of Obama having loading Minnesota and Michigan with Jew-hating Muslim "refugees" who were made citizens upon their arrival in the U.S. and thus eligible to vote.
From the Religion of Peace: