Zinger of the Week:
"It seems to me that you all believe the role of government is to tax the people as much as possible so that you & your benevolent fellow academics can dream up more programs for the gov't to spend money on."
Watch @DanCrenshawTX give Dems a Texas-style WHOOPIN' on tax cuts
@PressSec Sarah Sanders demolishes Acosta:
"Democrats are perfectly capable of coming together & agreeing…that they are comfortable ripping babies straight from a mother's womb…but they have a hard time condemning the type of comments from Congresswoman Omar."
Acosta is the new Helen Thomas. Just worse.
Ilhan Omar Claims Trump Lying About Venezuela Crisis: 'Question the Narratives'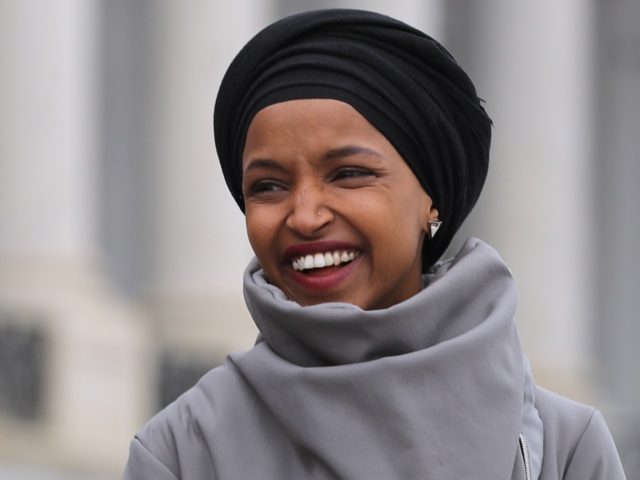 Rep. Ilhan Omar (D-MN) has accused President Donald Trump and his envoy to Venezuela Elliott Abrams of lying about the humanitarian crisis faced by the country, as the White House steps up its efforts to remove the Maduro regime from power.
The far-left Congresswoman, who is a fierce opponent of regime change in the crisis-stricken country, maintains the U.S. should instead try to promote a "dialogue" with Venezuela and other left-wing governments including Mexico, Uruguay, and Bolivia.
"Trump and Elliott Abrams cannot be trusted to tell the truth about what's happening in Venezuela," Omar wrote on Twitter. "We must continue to question the narratives they provide and promote dialogue instead of intervention."
Rashida Tlaib: 'Islamophobia Is Very Much Among the Democratic Party'
"Islamophobia" is everywhere! Only your submission will cure it: