This guy was once locked up in Gitmo and America let him go.
Islamic State Leader Abu Bakr al-Baghdadi Resurfaces to Praise Sri Lanka Bombers
The man alleged to be Baghdadi claimed the fall of his "caliphate" was due to the "savagery" of its Christian enemies.
"Truthfully, the battle of Islam and its people against the cross and its people is a long battle. The battle of Baghouz is over. But it did show the savagery, brutality and ill intentions of the Christians towards the Muslim community," he said.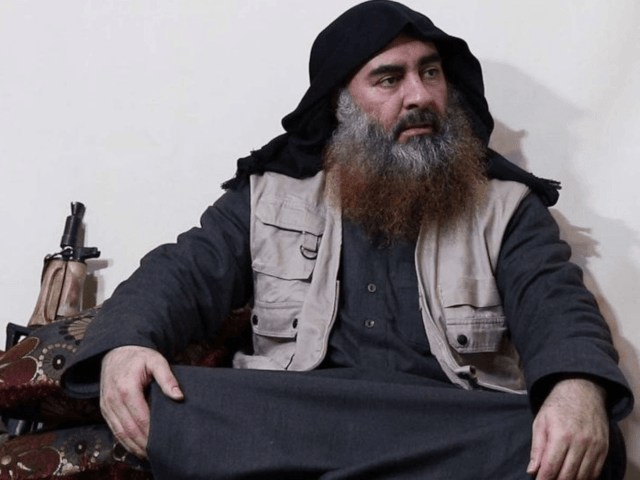 Islamic State leader Abu Bakr al-Baghdadi, long rumored to have been killed during the collapse of his "caliphate" in Iraq and Syria, released a new video on Monday in which he praised the Easter Sunday bombings in Sri Lanka as well as jihadis in Burkina Faso and Mali. It was the first confirmed video appearance by Baghdadi since the summer of 2014.
The as-yet unauthenticated video, posted by the Islamic State's al-Furqan network on the encrypted Telegram service, shows Baghdadi mentioning other recent events besides the Sri Lanka attacks. He made several references to the Islamic State's defeat last month in its final Syrian redoubt of Baghouz, for example.
A reminder from the widely respected Ibn Khaldun (1332-1406).
"In the Muslim community, holy war [jihad] is a religious duty, because of the universalism of the Muslim mission and the obligation to convert everybody to Islam either by persuasion or by force. The other religious groups did not have a universal mission, and the holy war was not a religious duty for them, save only for purposes of defence. But Islam is under obligation to gain power over other nations."
Anal-yse your phobia!
The radical Left have intentionally corrupted objective definitions to apply to any dissenting opinion which relates to minority groups. The terms "transphobia," "homophobia," and "Islamophobia" appear often in political debate. While it is clearly true that some viewpoints may be motivated by fear or hatred, the radical Left ignore all content or context and apply the suffix "phobia" to all opposing viewpoints, rejecting any such opinion as "hateful."