If you call us terrorists we will terrorise you
Trump designates Iran's Islamic Revolutionary Guards Corps a terrorist organization

Iran's Supreme National Security Council responded Monday by declaring the US a "state sponsor of terrorism" and American troops operating in the region as "terrorist groups," according to IRNA, Iran's state-run news agency.
Some facts you may not know about Iran:
Despite its economic crisis, Iran continues to provide hundreds of millions of dollars every year to terrorists. " When you throw in the money provided to other terrorists, the total comes close to one billion dollars. Let's pause to consider that because it bears repeating: The Iranian regime spends nearly a billion dollars a year just to support terrorism". — Nathan A. Sales, U.S. State Department Ambassador-at-Large and Coordinator for Counterterrorism.
Uber driver had "no Jews" policy
It is good that this man was fired, but Britain is changing rapidly, and Uber (along with the entire British establishment) is trying to pretend it isn't happening. How long will it be before Uber will be charged with being "Islamophobic" for firing this driver? How long will it be before cabs and Ubers in London will be labeled as to whether or not they allow Jews, or passengers carrying alcohol or ham sandwiches, etc.? Hysterical? Just watch.
Crosses in Italian Cemetery Covered to Avoid Offence to Other Religions
No other 'religions' are offended except the one & only that is perpetually offended. The dimbulbs who agreed to this should do away with themselves. Nothing less will do.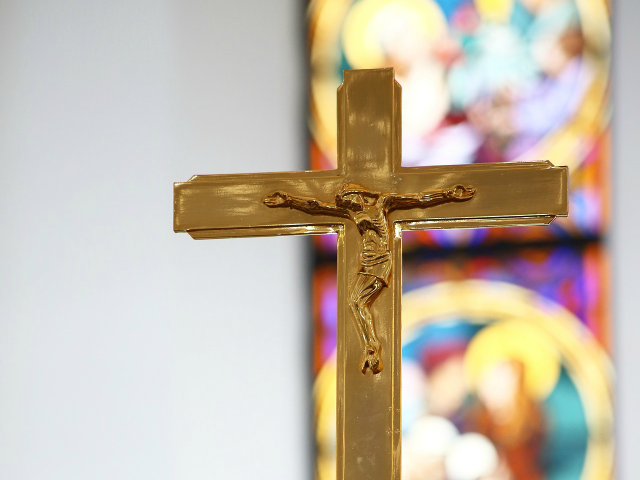 The crosses on graves in an Italian cemetery in Pieve di Cento have been covered with black cloth so as not to offend those who may come from another religion.
The cemetery, which is located in Bologna in a town of around 7,000 people, has also installed motorised blackout curtains in a local chapel following renovations to hide Roman Catholic symbols during ceremonies involving other denominations, Il Giornalereports.
"Lone Wolf"
I recommend you read the report as it includes a lot of quotes from the terrorist that illuminates his ideology. He said: "But I swear I want to achieve Allah's pleasure and kill the kuffar [infidels]." He wrote: "…we will cast terror into your hearts as Allah commanded us."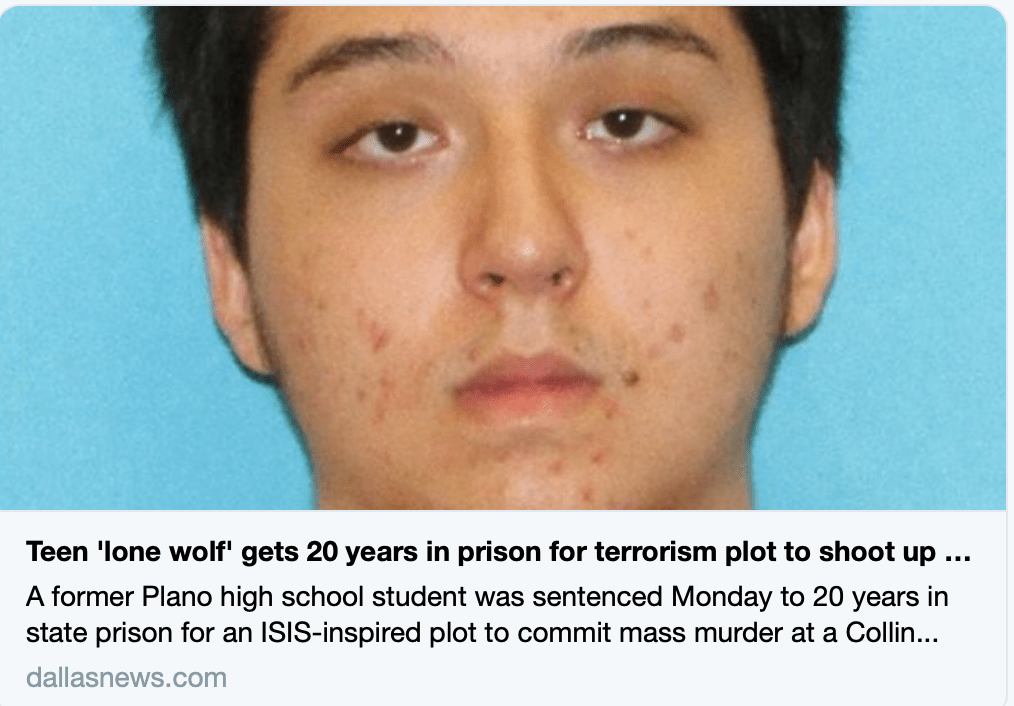 Texas: A Muslim convert has been sentenced to 20 years after pleading guilty to a jihadist plot to kill infidels at a mall. He planned it for sometime during Ramadan 2018 because he didn't think Muslims would be there. He had an intense hatred of America.
'Qatar Papers' book reveals Doha's lavish funding for Muslim Brotherhood in Europe
The book's introduction says it unveils 140 documents "for the first time" that detail Qatar's funding of Brotherhood-linked figures, entities
It documents payments of €72 million ($80.8 million) to Brotherhood groups that are active in seven European countries