CNN, the mothers of fake news: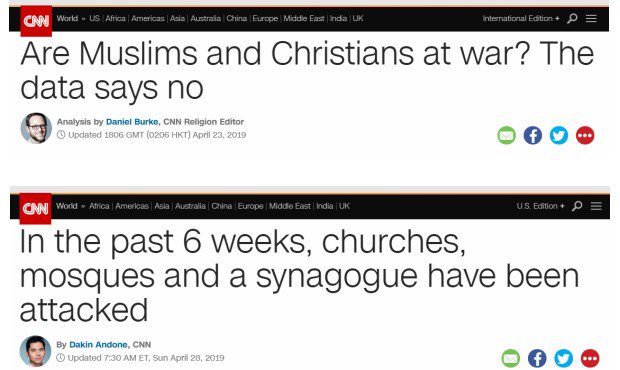 Hizbutt's hate tolerance & diversity:
'We've bought into the lie that is tolerance and diversity': Inside radical Muslim group Hizb ut-Tahrir's Sydney conference – where gender segregated members heard children should not sing the national anthem
Burkina Faso: Christians killed in attack on church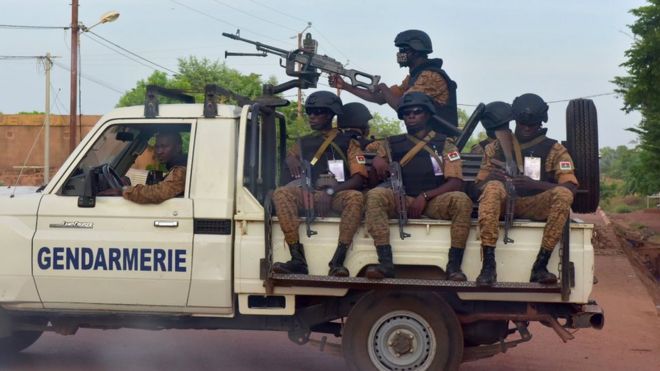 Gunmen have opened fire on a church in northern Burkina Faso, killing at least six people, officials say.
The attackers reportedly arrived on seven motorbikes at the end of Sunday's service and killed the pastor, two of his sons and three other worshippers.
It is the first attack on a church since jihadist violence erupted in the West African country in 2016.
Fighters affiliated to al-Qaeda and the Islamic State group as well as the local Ansarul Islam have been active.
Austria, France, Denmark, and More: Europe Rejects the Islamic Burqa
"It is the stupidest thing to do," complained Hilmy Ahmed, vice-president of the All Ceylon Jamiyyathul Ulema organisation, which represents Muslim clerics, in comments to the BBC.
"We strongly criticise the decision. We will not accept the authorities interfering with the religion without consulting the religious leadership," he warned.
"The Government of Sri Lanka has banned full face coverings...……"
It would be much more effective, if they just banned Islam.
Sounds like every other Western country:
"India is the only major civilizational country where you are systematically taught to hate your heritage and glorify the invaders who came to destroy it. And this [absurdity] is called 'secularism'." – @Sankrant Sanu