Good shooting:
Hamas field commander 39-yr old Hamed Hamdan El Hadary smoked by Israeli airstrike.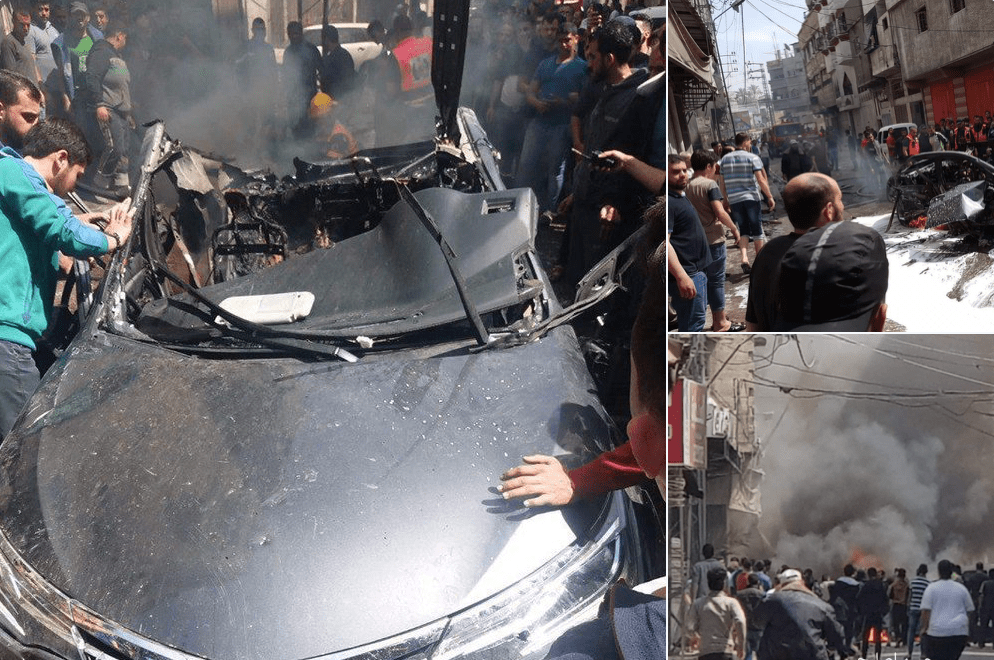 BREAKING: Israel accurately strikes terrorists while driving in Gaza city, eliminating senior Gazan terrorist, Hamed Al-Khudari. This is the only language they understand – iron fist.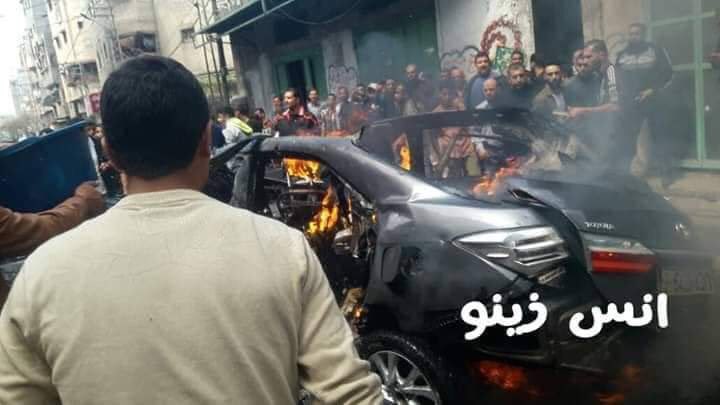 Hamas savages in Gaza are celebrating as rockets are fired towards Israeli civilians in the south.
This is a sick cult that celebrates mass-murder.  The world must see this.
Palestinians in Gaza cheer and chant "Allahu Akbar" (God is great) as rockets targeting Israeli civilians are launched from nearby. pic.twitter.com/I7vA5dpRfU

— Avi Mayer (@AviMayer) May 4, 2019
Rocket fire from Gaza into Israel continues unabated: incoming rocket sirens are sounding in towns and cities across southern Israel.
Nowhere safe: this Dutch family moved from Rotterdam to Nahal Oz, because of the rise of anti-Semitism in The Netherlands. Yesterday, their house was destroyed by a Palestinian terror rocket. #SameHate #IsraelUnderFire

Watch 'till the end ⤵️ pic.twitter.com/UivmnCVx0v

— Akiva van Koningsveld (@koningsveld) May 5, 2019
In the past 24 hours, Pali-ruled Gaza fired 400+ rockets at Israeli civilians, killing 60-year-old Moshe Agadi & 2 others, injuring 90. Hamas & Islamic Jihad were incentivized by @UN_HRC's latest inquiry that ignored their human shields tactics & instead condemned Israel.
Update:
Robert Spencer:
"Ramadan is the month of Jihad, the month when Muslims strive to please Allah more fervently." Just before it begins on Monday, Palestinian jihadists fired over "250 rockets into Israel on Saturday, drawing dozens of retaliatory airstrikes in a round of intense fighting".
"For Gazans, the violence continued as they prepared to begin fasting for the Muslim holy month of Ramadan on Monday" and as the death toll climbs, the Palestinian propaganda mill with move into overdrive, accusing Israel of murder during the Muslim holy month of Ramadan.