IRAN AFFIRMS RIGHT TO EXECUTE GAYS.
"The UN's Declaration of Human Rights makes clear that the Iranian regime is violating basic UN principles. Criminalizing homosexuality violates the Declaration, plain and simple."
But the UN will do nothing.
It is a mistake to rely on UN 'human rights principles' when it comes to Islamic countries. They have long replaced the Universal Declaration of Human Rights with the Cairo Declaration of H. R., which means only Moslems have rights, under the sharia.
NEW YORK IMAM CONVICTED OF TERRORISM WILL BE DEPORTED BACK TO IRAQ
Every Moslem is by the law of allah obliged to 'strike terror in the hearts of the disbelievers'. They all carry that in their mental baggage when they enter the dar-ul harb.
The problem is the people who allow them to settle behind enemy lines.
A former New York imam and Iraqi refugee, Yassin Aref, is being deported back to his home country after serving more than 13 years in prison for a terrorism conviction.
.
London Bridge attacker's brother was Scotland Yard adviser who carried out anti-extremism work, inquest hears
I need a translator. WTF is "anti-extremism work?"
Saad Butt says he felt 'capable' of monitoring his brother alone, despite two other family members reporting the jihadist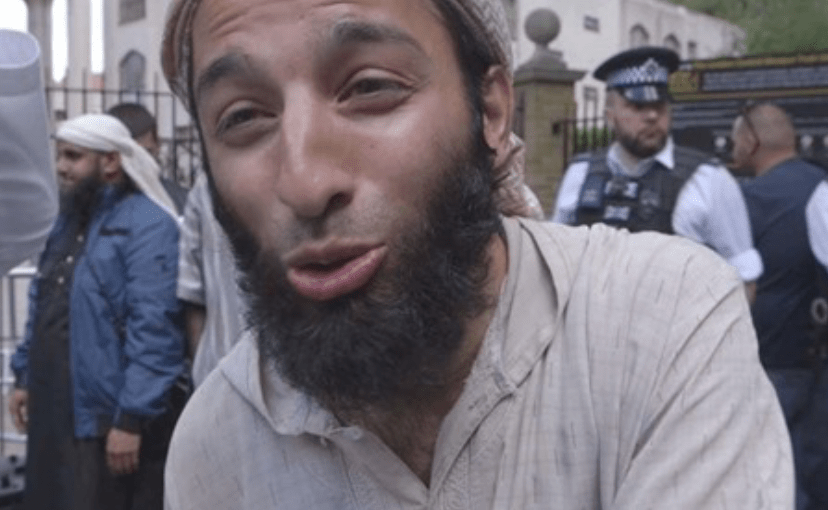 The brother of one of the London Bridge terrorists was a Scotland Yard adviser with anti-extremism experience who did not report him because he felt "capable of monitoring him" alone, an inquest heard.
Saad Butt, who had carried out anti-extremism work with government funding, said he felt "competent" supervising attacker Khuram Butt, 27, "because of the background I had".
WHY IS AUSTRALIA NOW IMPORTING WAR-CRIMINALS?!
A Perth father of a 27-year-old man who was hacked to death by a Rwandan militia in Uganda has been left devastated after discovering two of his son's alleged killers were resettled in Australia late last year.
Their Melbourne-based son, Steven Roberts, was among a group of tourists brutally murdered in a Ugandan national park in 1999.
After spending years in US immigration detention, the two Rwandan men were settled in Australia as part of a refugee swap deal first negotiated by the former flop of a prime minister Malcolm Turnbull and Barack Obama's US administration.
A leaked transcript of a heated first phone call between US President Donald Trump and Malcolm Turnbull revealed the former Australian leader had pledged to "take anyone that you want us to take" as part of the agreement.
"The only people that we do not take are people who come by boat," Turnbull reportedly said.
Wait. What the ****?!
I don't blame the President of the United States for wanting to ship these killers out of the US and dumping them on us in Australias. It was smart and patriotic move to protect his country. Meanwhile, our leader seriously just said we'll take ANYONE besides for boat people?!
Stopping the boats is damn important, and I thank the Libs for doing it. However, most of our nation's immigration problems, FLY in.
To make matters worse, the current Prime Minister, Scott Morrison, has defended the move, claiming the alleged killers had undergone checks relating to national security, criminality, war crimes and crimes against humanity and that it "resulted in an assessment that they did not represent a risk".
I don't work for border protection or ASIO or any other Security agency, but I'm not sure how the hell mass-murder doesn't "represent a risk".
I reckon most sensible Aussies would agree that importing murders is pretty risky.
So while our government is busy making dirty deals and importing people who have already murdered an Australian, hard-working, tax-paying, law-abiding South Africans are still not able to come here.
Our system is officially broken.