"Visa-free" travel for Turks means at least ten to 20 million Turks will go to settle behind enemy lines, in the dar-al harb, the lands of the kuffar.
Turkey Threatens to Reignite European Migrant Crisis
"We are facing the biggest wave of migration in history. If we open the floodgates, no European government will be able to survive for more than six months. We advise them not to try our patience." — Turkish Interior Minister Süleyman Soylu.
"Turkey is fully committed to the objective of EU membership… The finalization of the Visa Liberalization Dialogue process which will allow our citizens to travel to the Schengen area without a visa, is our first priority." — Statement released by the Turkish Foreign Ministry, May 9, 2019.
"This doesn't mean that I have anything against the Turks…. But if we begin to explain it — that Turkey is in Europe — European school students will have to be told that the European border lies in Syria. Where's common sense? … Can Turkey be regarded a European country culturally, historically, and economically speaking? If we say that, we want the European Union's death." — Former French President Nicolas Sarkozy.
If the EU approves the visa waiver, tens of millions of Turks will gain immediate and unimpeded access to Europe's passport-free zone. Critics of visa liberalization fear that millions of Turkish nationals may end up migrating to Europe. The Austrian newsmagazine, Wochenblick, reported that 11 million Turks are living in poverty and "many of them are dreaming of moving to central Europe."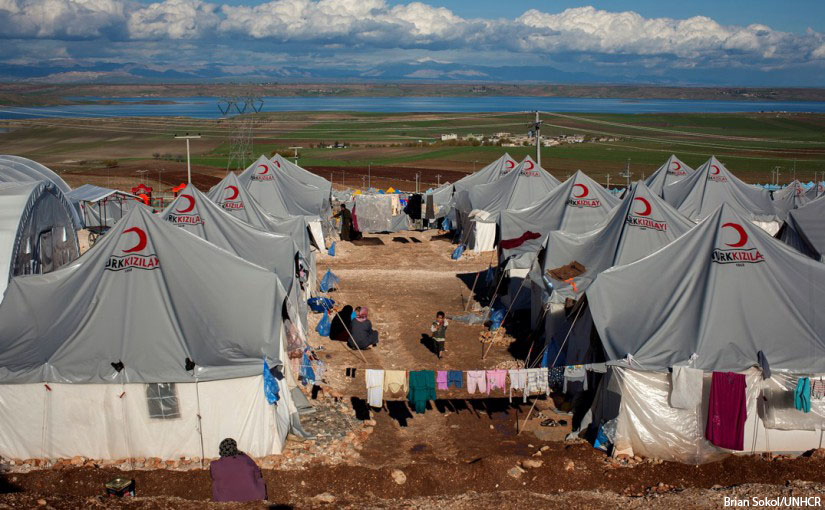 Turkey has threatened to re-open the floodgates of mass migration to Europe unless Turkish nationals are granted visa-free travel to the European Union. Turkey currently hosts an estimated 3.5 million migrants and refugees — mainly Syrians, Iraqis and Afghans. Many of these people presumably would migrate to Europe if given the opportunity to do so. Pictured: The Adiyaman refugee camp in Turkey. (Image source: UNHCR)
Read more @ Gatestone Institute
Upper house of parliament approves legislation that makes the utterance of instant 'triple talaq' a punishable offence.
Arrest this crook!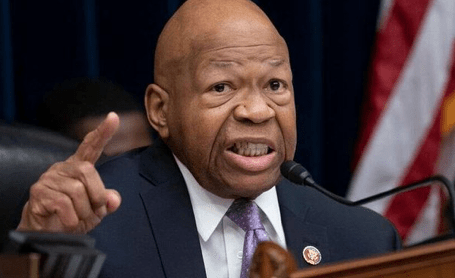 President Trump Calls For Investigation Into Cummings Misappropriating Funds In West Baltimore: Accountability to the people?  The more wrong, the louder they scream. 
Jihad Rat Ilhan Omar's Hates Kuffars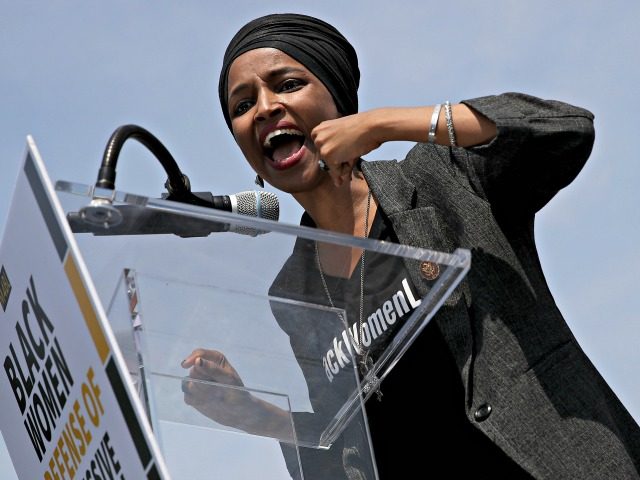 Jihad-Rep Ilhan Omar Incites to Violence, Retweets Violent 'Joke' Aimed at Republican Senator: Nothing she'd like better than inciting a war among the infidels. Makes her ultimate battle easier.