Erdogan Urges Turks and Iranians to Donate To Ilhan Omar's Campaign As Iranian Media Says Omar Met With Rouhani.
And you thought the Left was against "foreign influence" in American elections?
Rouhani: Iran Ready to Negotiate if U.S. Stops 'Sanctions and Bullying'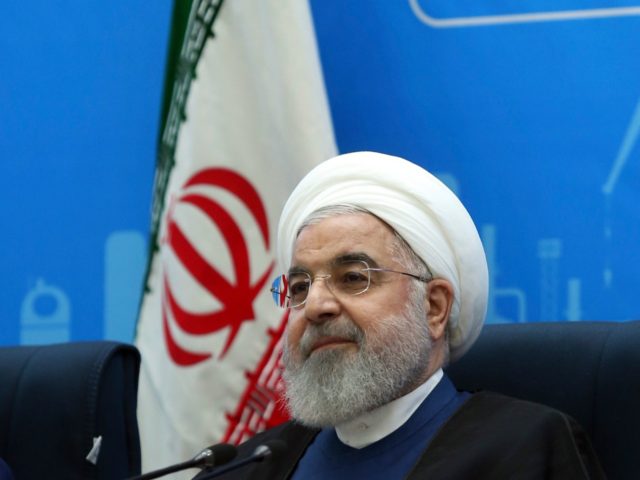 Iranian President Hassan Rouhani said on Sunday that Iran is prepared to deal with the U.S. government if sanctions are lifted – a statement intended to make Iran look reasonable, even though it has demanded an unconditional end to sanctions as a precondition for negotiations many times in the past.
Iran: "If you insult the Prophet you will get executed, because he's dead and he can't defend himself"
They don't live in Iran, but were still sentenced to years in prison for "insulting the sanctity of Islam." We are much more enlightened in the West: "insulting the sanctity of Islam" won't get you imprisoned or executed (yet); it will just get you vilified, defamed, deplatformed, and branded a "hate group leader."
"Iran Sentences Music Band to 14 Years in Jail and 74 Lashes," Al Bawaba, July 14, 2019:
Iran has sentenced an Iranian metal band to 14 and a half years in prison and 74 lashes for the crime of playing metal.
The Revolutionary Tribunal of Tehran sentenced the two members of the band Confess – Nikan Khosravi and Arash Ilkhani – in July, reported The Wrap.