Hundreds Of Germans Probed Over Anti-Migrant Comments On Facebook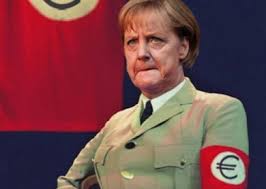 German authorities have investigated hundreds of internet users over comments they made on a Facebook video posted by the right-wing Alternative for Germany (AfD) party.
The massive police investigation is apparently meant as a warning to anonymous internet users critical of the country's migrant policy
In other news:
German Interior Minister Horst Seehofer said that the government will crack down on Syrian "refugees" who go home on holiday. Mr. Seehofer asserted that any Syrian who is able to return safely to his native country cannot credibly claim to be a victim of persecution.
Germany to Strip Asylum Status of 'Refugees' Who Go Home on Holiday
In other German migration news, a failed asylum seeker from Niger is on trial for emulating the Perfect Man by raping a 9-year-old girl.
Germany: Failed Asylum Seeker on Trial for Raping 9-Year-Old Girl