by Judith Bergman
As has become standard in such cases, the charter contains no definition of what constitutes "hate", making it a catchall for whatever the Canadian government deems politically inopportune. This is all exhaustingly familiar by now: Germany already has legislation that requires social media platforms to censor their users. France is working on it.
The Conservative members of the committee… recommended instead that sanctions regarding hate crimes online or elsewhere should be dealt with under the appropriate sections of the Criminal Code. They also recommended that "The definition of 'hate' under the Criminal Code be limited to where a threat of violence, or incitement to violence, is directed against an identifiable group" and that "rather than attempting to control speech and ideas, the Government explore appropriate security measures to address all three elements of a threat: intent, capability and opportunity".
"Sickening ideologies which encourage individuals to take the lives of their fellow human beings have faced a concerning proliferation both at home and around the world. Yet sadly, Justin Trudeau and the Liberal Members of this Committee have tried to use these troubling events as a way to bolster their political fortunes. They have tried to paint anyone who doesn't subscribe to their narrow value set as an extremist." – Conservative Party dissenting opinion in "Taking Action to End Online Hate".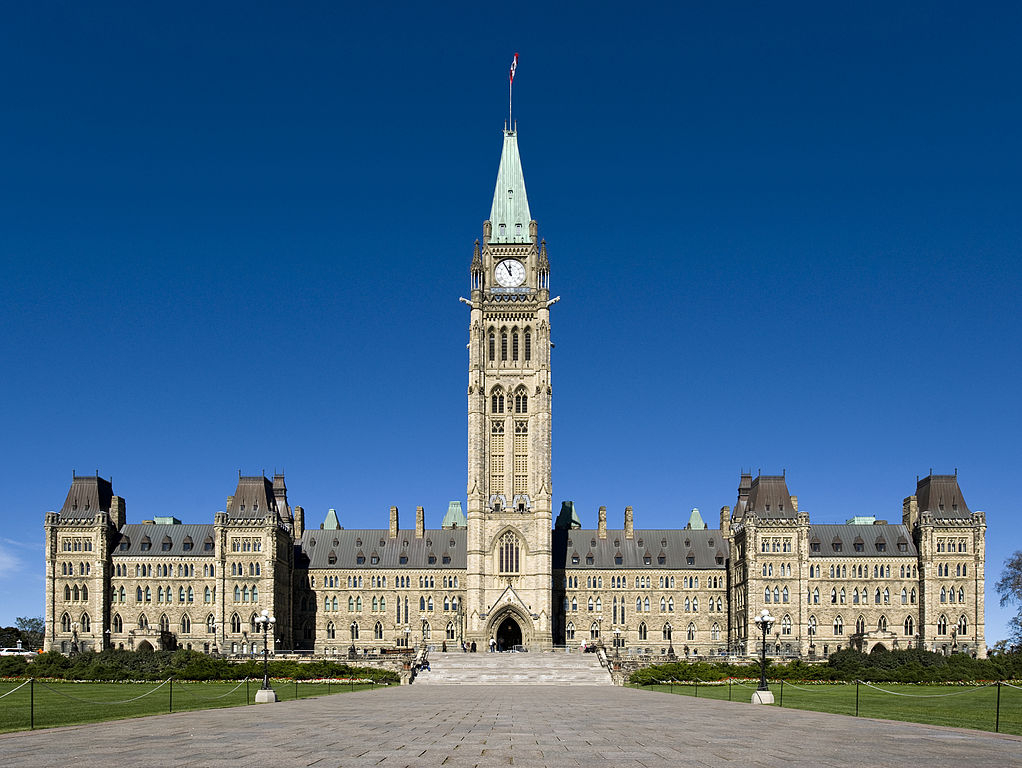 If Canada's government proves sympathetic to the new recommendations of the House of Commons Standing Committee on Justice and Human Rights, the prospects for free speech in Canada look increasingly bleak. Pictured: The Parliament of Canada, in Ottawa.
.
In May, Canada launched a so-called Digital Charter, meant to promote "trust in a digital world". The charter contains ten principles, three of which deal with "hate speech and disinformation".
The charter, said Canadian Prime Minister Justin Trudeau, will target fake news and hate speech online. "The platforms are failing their users, and they're failing our citizens," he said. "They have to step up in a major way to counter disinformation. And if they don't, we will hold them to account and there will be meaningful financial consequences."
"The Government of Canada," the charter says, "will defend freedom of expression and protect against online threats and disinformation designed to undermine the integrity of elections and democratic institutions. Canadians can expect that digital platforms will not foster or disseminate hate, violent extremism or criminal content."
Continue Reading Article

Related:
What could possibly go wrong? Only venomous "Islamophobes" could possibly object, right? After all, all Ayanle Hassan Ali did was stab three Canadian soldiers and explain that Allah told him to do it. How could anyone deny this fine young man the right to roam freely around Toronto, Hamilton, and other Ontario cities?