Latest news:
Trashida gets special dispensation to visit her "Palestinian" relatives, provided she doesn't do what she intends to do, like making an a$$ of herself, calling for riots & vilifying Israel, which is the plan…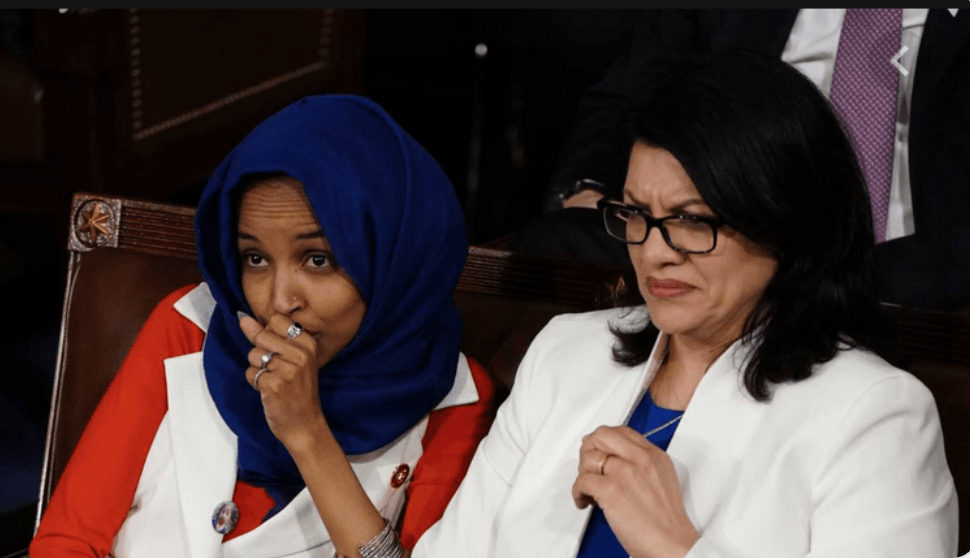 Israel to block Jihad Jew-hating Reps Ilhan Omar and Rashida Tliab over boycott-Jews support: Reciprocity. These two vicious antisemites have repeatedly called for a boycott of the Jewish state.
Donald Trump:
Trump  attacked the congresswomen Moslem agitprops, alleging that they "hate Israel & all Jewish people, & there is nothing that can be said or done to change their minds".
"They are very anti-Jewish and they're very anti-Israel. I think it's disgraceful the things they've said" Trump had told reporters. "They've become the face of the Democratic Party."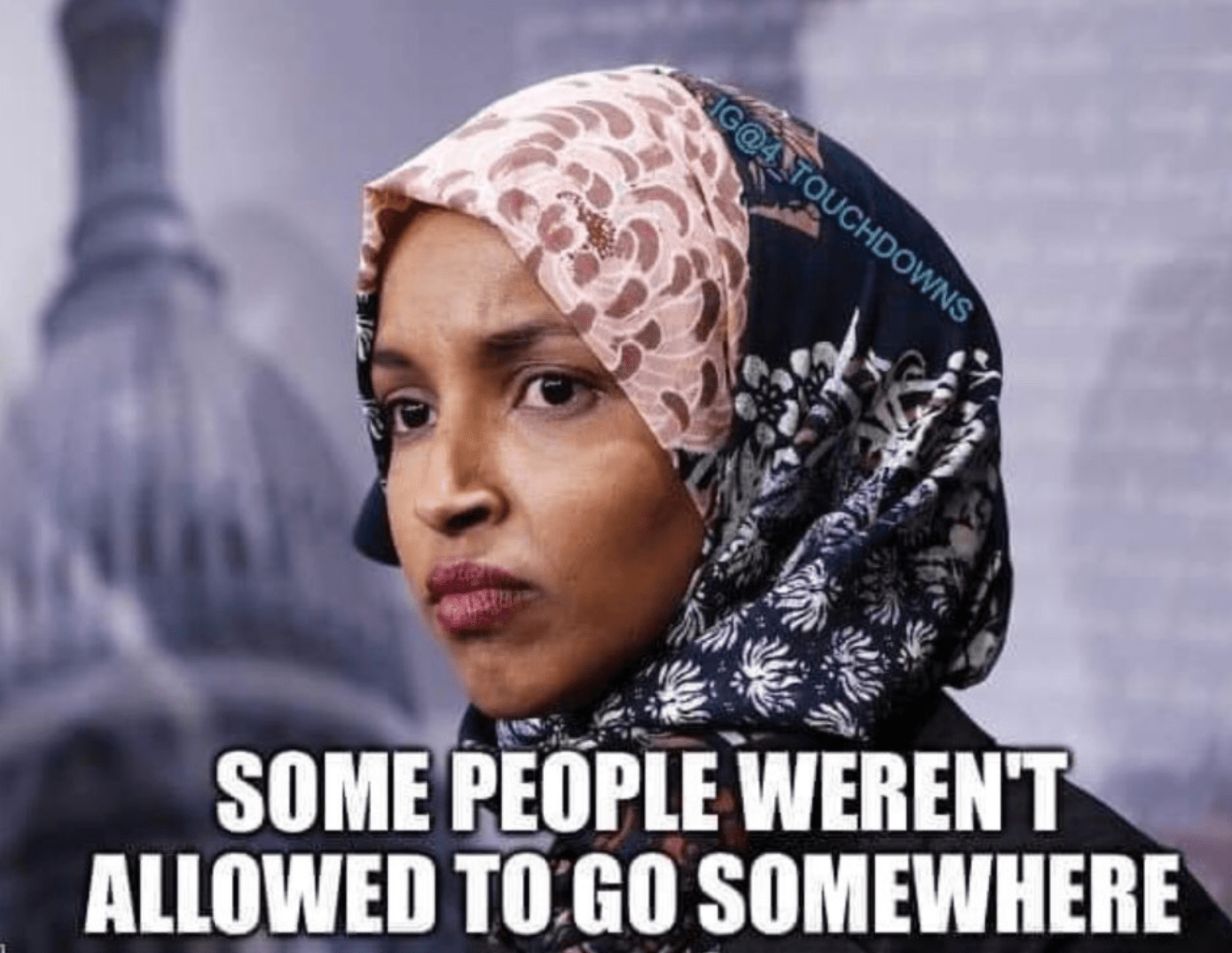 But Trashida found a way to get in anyway: she appealed to the humanity of the Jews to let her visit her 90-year old grandmother. Never fails: you can always rely on Jews opening up when you pull their heartstrings:
JERUSALEM (AP) — Israel's interior minister says he has received and granted a request by Democratic Rep. Rashida Tlaib to enter the Israeli-occupied West Bank on humanitarian grounds.
Minister Aryeh Deri said in a statement on Friday that Tlaib asked to visit her 90-year-old grandmother in the West Band.
In a letter published by Deri's office, Tlaib said she would respect any restrictions and would "not promote boycotts" during her visit.
On Thursday, Israel had decided to ban Tlaib and Rep. Ilhan Omar from visiting the West Bank, arguing that they would promote a boycott campaign against Israel during the trip. Israel's decision had sparked widespread criticism, including from Israeli and Jewish organization who said it was an affront to U.S. institutions to bar the entry of members of Congress.