France: 1 Dead as Afghan Asylum Seeker Goes on Stabbing Rampage…
Iran's Jew-Hating Judo Hero Seeks Asylum in Germany…
German City Bans Pig Breeding for Fear of Offending Muslims…
Germany: 'Migrants' Behind 40% of Knife Crimes…
Greece: New Right-wing Govt to Strengthen Borders, Deport Fake Refugees Faster
So they say, but the Greeks cannot be trusted.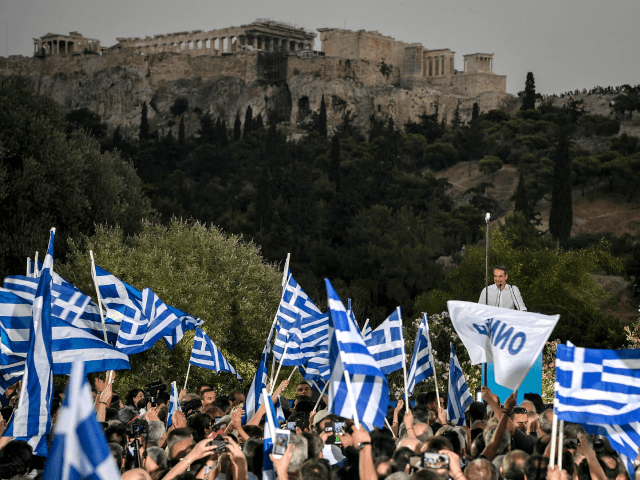 BREITBART LONDON
ATHENS, Greece (AP) – Greece's prime minister and his national security advisers decided Saturday to transfer refugees from overcrowded migrant camps on its eastern islands to the mainland and accelerate the deportation of rejected applicants for asylum without giving them the right to appeal.
The Greek government's Council on Foreign Affairs and Defence also agreed while meeting for several hours Saturday to increase border surveillance and to activate a 50-million-euro integrated maritime surveillance system that the previous government didn't put in place. Greece will also boost the coast guard's fleet with 10 new speedboats.