Tucker on the Left's Tactics: "When you use children to demand power they become a kind of human shield…no one can criticize you…Anyone who would do that is someone who would literally do anything to seize control & that is exactly what they're doing."
Children—notably Nordic white girls with braids and red cheeks—were often used in Nazi propaganda. But never have we seen a girl so young and with so many mental disorders treated by so many adults as a guru.
https://twitter.com/realDonaldTrump/status/1176339522113679360
"People are suffering, people are dying, entire ecosystems are collapsing. We are in the beginning of a mass extinction and all you can talk about is money and fairytales of eternal economic growth." Watch Greta Thunberg speak at the UN Monday morning. 
Memo to Greta:
"Mass Extinction" is what happens when socialist/communist take over countries! See Russia, China, Cambodia, Cuba, Venezuela…
— Mr Producer (@RichSementa) September 24, 2019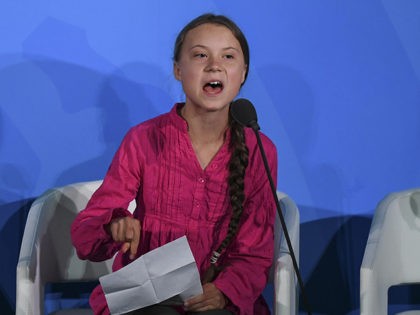 Iran continues to execute gay people because as they say: "moral principles"
Yet western media & the left do everything they can to frame Iran as the victim
They execute gays
They fund terror
They lie compulsively
They suppress their citizens
Why does the media ignore?