Allahuakbaring Koranimal rams car into Grand Mosque of Colmar

The prosecutor of Colmar said: "He was partly covered with blood on the upper part of the white tunic he wore" and "a bloody knife was found on the scene of the arrest." The prosecutor added that several witnesses heard him say "Allah Akbar" many times.
But the real problem is "Islamophobia". Gotta fight those misconceptions & biases that make Muslims feel unsafe, right?
Five French Mohammedan females have gone on trial in Paris accused of trying to detonate a car bomb near the iconic Notre-Dame cathedral in September 2016.
Six gas canisters in the vehicle, which had been doused in diesel fuel, failed to explode when a cigarette was thrown at them, prosecutors said.
One of the women is accused of stabbing an officer in the shoulder after police traced them to a nearby apartment.
'Five women have gone on trial in Paris over an attempt to set off a car bomb near Notre Dame Cathedral, in a case that aims to shed light on the role of female French jihadists in homegrown terrorism.'
https://t.co/yhr4p0PyGd

— Rita Panahi (@RitaPanahi) September 24, 2019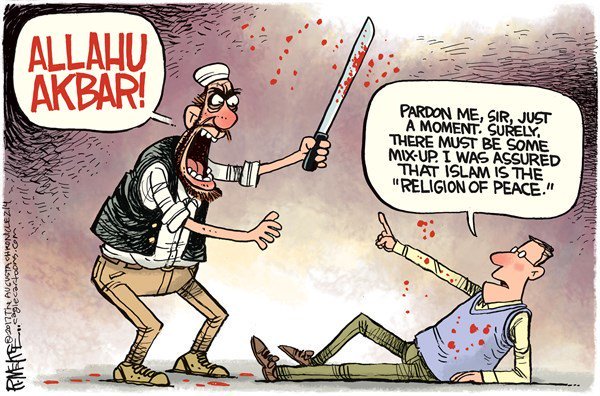 More from the Religion of Peace